Album Cover Artist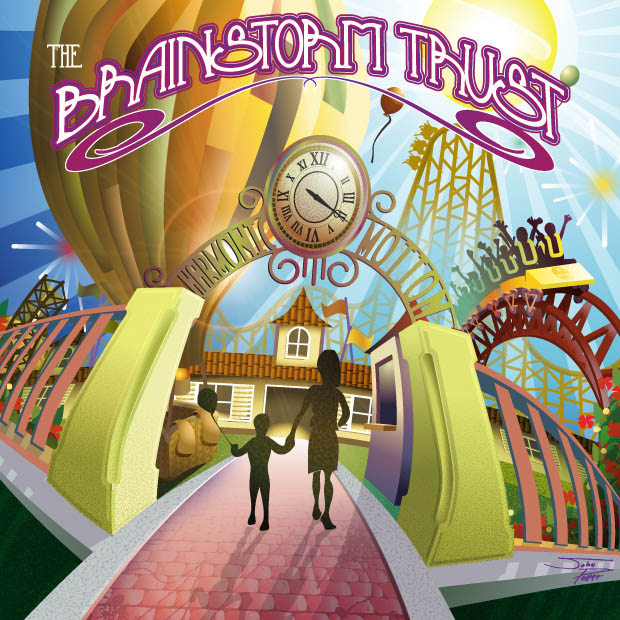 Album Cover Artist - I have just illustrated the CD cover for The Brainstorm Trust's new album, Harmonic Motion. This is my first album cover and it's very exciting to be a part of someone else's creative endeavor.
Noah and Ian from The Brainstorm Trust had some pretty clear ideas about content, but there was still lot of room to interpret that content in different visual ways. They were already familiar with my work and made many references to previous projects for inspiration.
The tracks on the album are about a theme park and memories of happy times. Noah described it like this... "Our goal is to create a unique, immersive experience where our audience feels as if they are actually in our fictitious park. A lot of thought has been put into the rides and songs, which are instrumentals with immersive sound effects and dialogue from the park's narrator: The Timekeeper".
The Making Of An Album Cover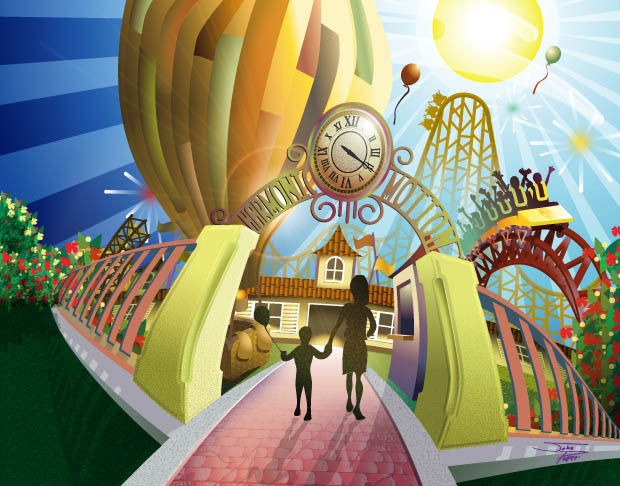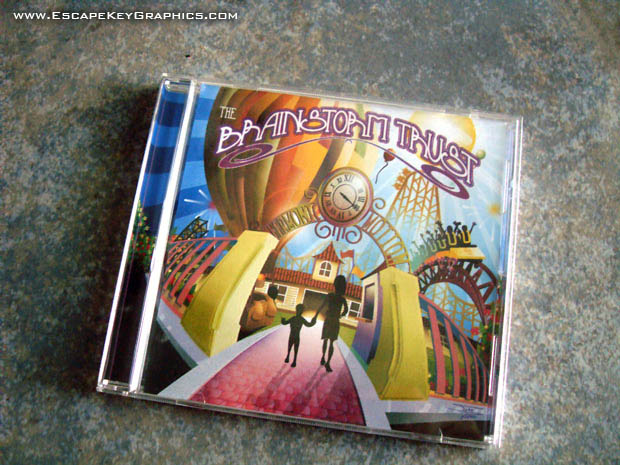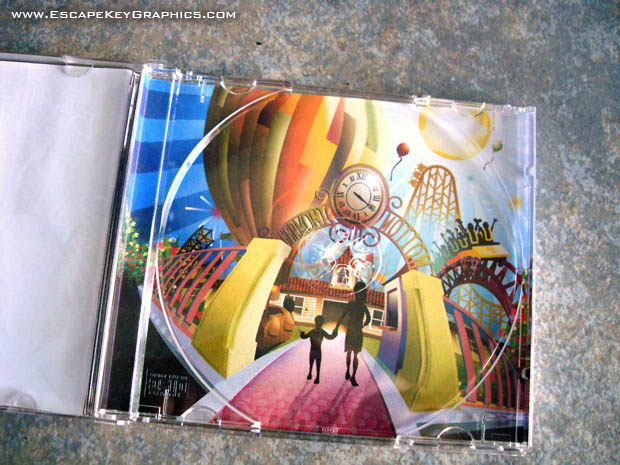 A really warped perspective was my immediate thought for the point of view. I wanted it to seem much like a child's point of view and reflect that feeling that everything is larger than life when you are little. The original concept featured a gate, but we changed our minds and chose to have a wide open entry since the gate could have seemed a little ominous. Noah and Ian requested a kind of golden sepia tone to accentuate the feeling of nostalgia. I kept people reduced to silhouettes like ghosts from the past and it also helped keep the emphasis on the park itself.
I presented several options for the title design utilizing many fonts designed by many people, but I am honored to say that the design that was chosen was created using a font of my own design. I hadn't mentioned that the font design was mine to the client, so that was quite flattering. When they read this post will be the first time they know about this.
The font is called Potter Nouveau 01 and is available for sale here on my website.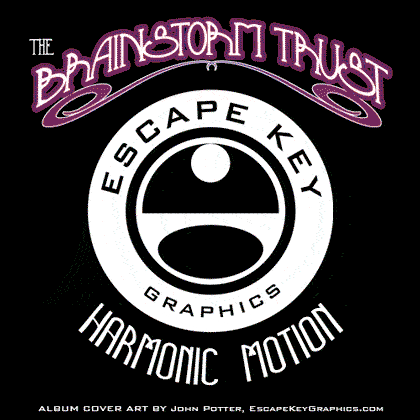 Illustration in progress