Boating Illustration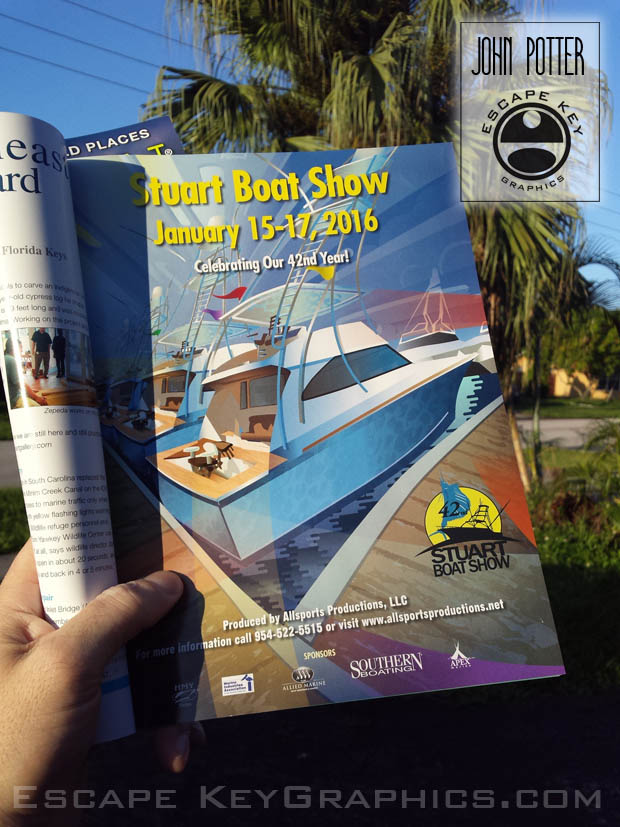 Boating Illustration - One of my illustrations is representing the 2016 Stuart Boat Show as you can see in the ad above as it appears in the September 2015 issue of Southern Boating Magazine.
Graphic design is by Southern Boating staff and rights to the illustration are still available.
For more information on The Stuart Boat Show visit the official show site.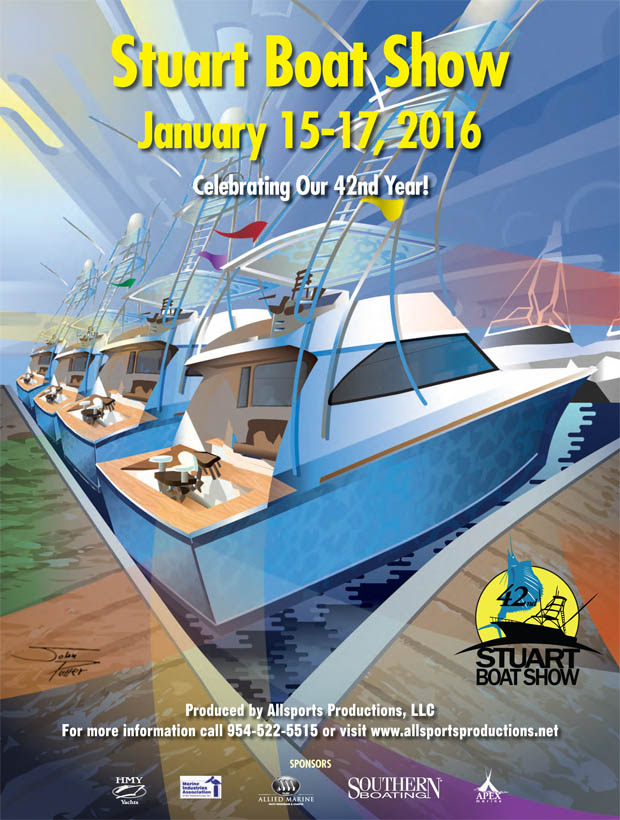 This illustration is entirely vector based and created using Adobe Illustrator. Initial sketches were done by hand and scanned.
I have created many other illustrations to promote other events and institutions including but not limited to boat shows. Immediately coming to mind I illustrated a poster of the A1A Fort Lauderdale Marathon. Also coming to mind are many promotional illustrations for Flamingo Gardens and The Wild Animal Sanctuary in Colorado. You can see all of these on my portfolio page.
---
I have over twenty years of experience in illustration and graphics. Clients range across multiple industries, states and countries including large corporations and small businesses. Projects include illustration and design of maps, book covers, posters and more.
Escape Key Graphics is based in South Florida but has clients worldwide. Contact me for a quote on your next project.
If you would like to see more about my background please visit my LinkedIn Profile.