Illustrated Boat Layouts - Yacht Layouts
Yacht Layouts - I would like to show a few yacht layouts I've done in the past as examples of what I can provide. The first three were done in Illustrator and the last was rendered in 3D software. I made several versions of the first three layouts reflecting many customized layouts in a charter fleet. These were used online as well is in print ads.
I would like to be very clear that I DID NOT CREATE THE MODEL USED IN THIS LAST EXAMPLE. The model was created by a naval architect (who did a great job) and supplied by the client. I made the furniture, put it together and rendered it. I also rendered several versions of this catamaran showing different versions customized for applications like charter and day cruises. These were originally created for a trade show display.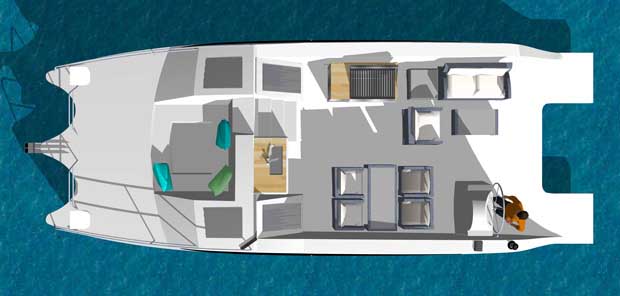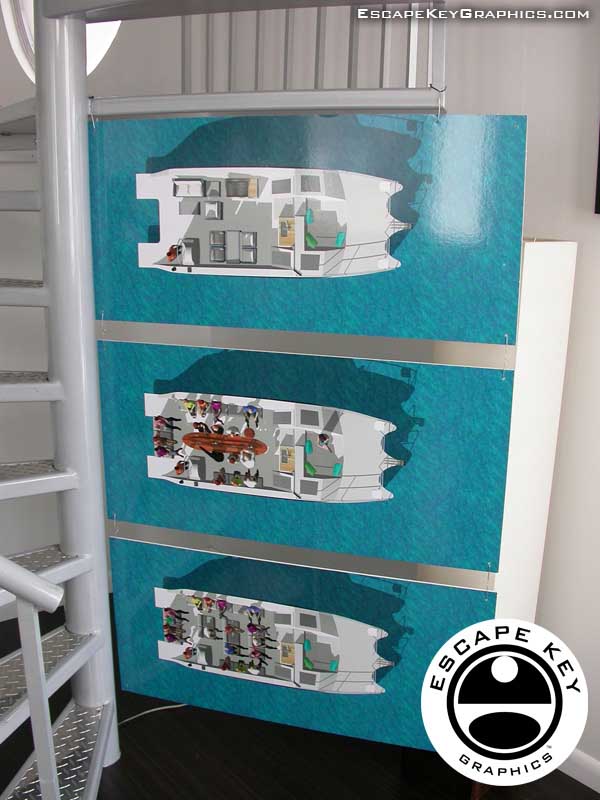 I have been working in the marine industry as an artist and illustrator since 1996 . My clients include ShowBoats, Yachts International, AroundTown and Southern Boating Magazines, The Wild Animal Sanctuary in Colorado, Flamingo Gardens, Dover International Speedway, the Theodore Roosevelt Medora Foundation, Treasure Cay Beach Hotel, Marina & Golf Resort and more. Also of note are illustrated map designs for boat shows including The Fort Lauderdale, Newport, Palm Beach and Miami International Boat Shows and many more.