Illustrated Camp Map - Illustrated Map of a Kids' Camp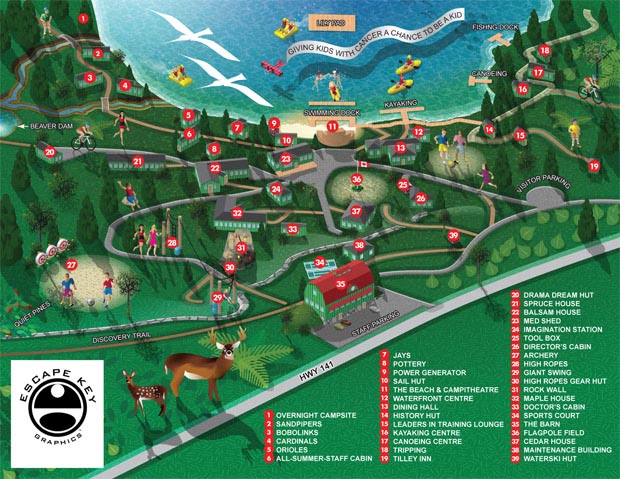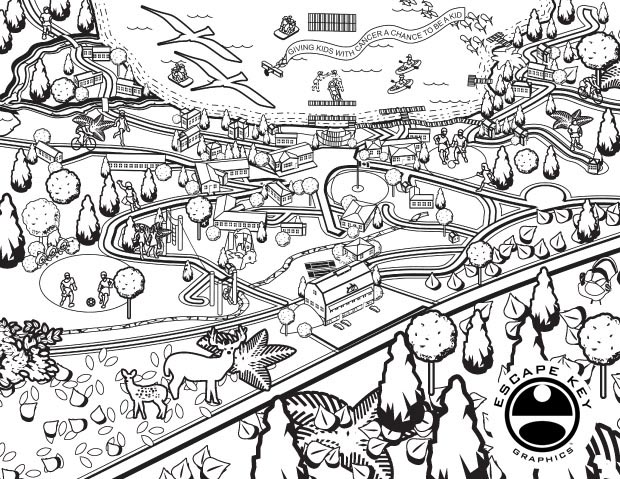 Illustrated Camp Map - My client contracted me to create this illustrated camp map for a camp in Ontario, Canada. The camp is for kids with cancer and a real nice thing to be part of.
The requirements were that I create a map of the camp for visitors to use for navigational purposes, but also a version that is black and white and serves as a coloring book page. Another request was that the black and white version have a hidden image game. I've posted a version without the hidden images so there are no spoilers for the kids. I had never done a black and white matching version of a map before so it was a fun little adventure for me. This map also has quite a few little people on it. This is something I haven't done much of in the past either. The scale of details required some adjustment since it needs to work as a coloring book and crayons aren't exactly precise instruments. I learn something new on most every project.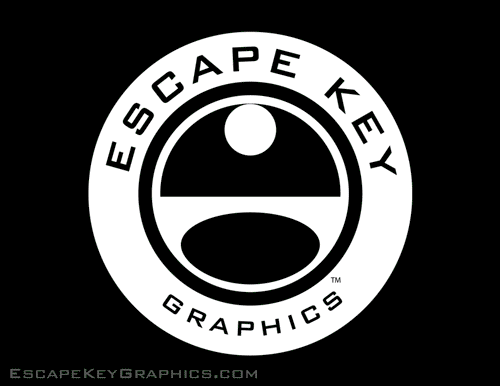 This map is entirely vector based and created in Adobe Illustrator. As a result it can be enlarged any amount without losing any resolution.