Double page spread revised institutional illustration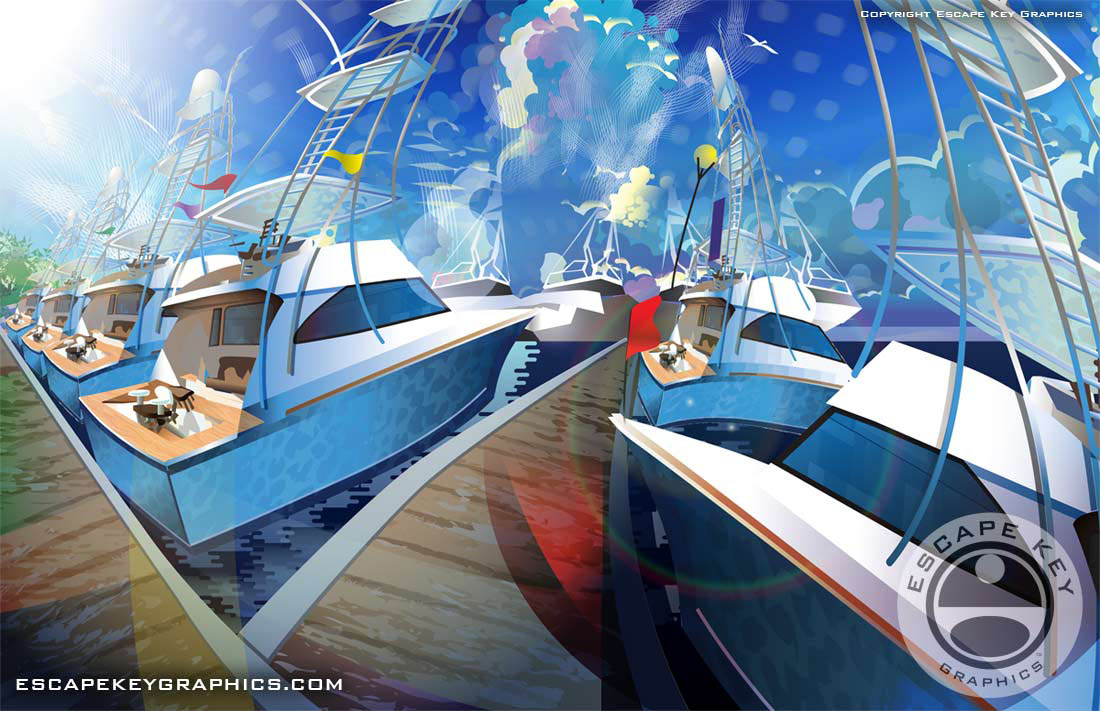 You may recognize this illustration from the 2016 Stuart Boat Show.
For 2017 the client wanted to use the same image I created last year but they wanted to be able to run it as a double page spread and have a fresh spin on it. I worked up a new dynamic Florida sky, added a blinding sun and expanded the view to include more boats. The illustration is entirely vector based and created in Adobe Illustrator. It originally went from photographs I took to sketches by hand and then scanned to the final product. Although the process becomes pretty technical by the end I try to retain the vitality of the original concept and sketches. I look forward to seeing this in print.
I have created many other illustrations to promote other events and institutions including but not limited to boat shows. Immediately coming to mind I illustrated a poster of the A1A Fort Lauderdale Marathon. Also coming to mind are many promotional illustrations for Flamingo Gardens and The Wild Animal Sanctuary in Colorado. You can see all of these on my portfolio page.
Contact me for your next illustration project.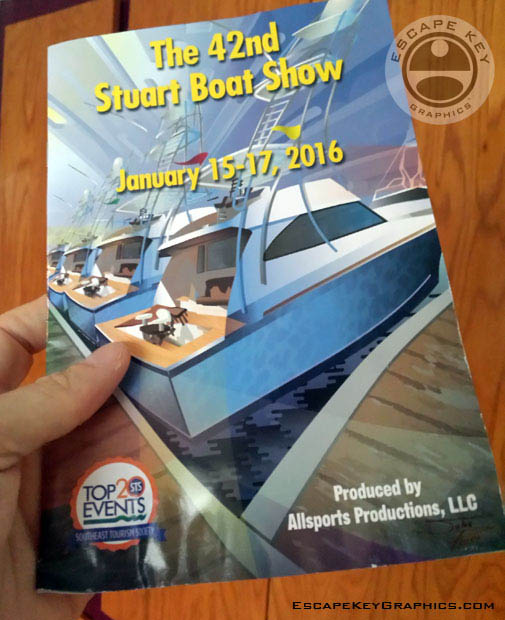 Last year's illustration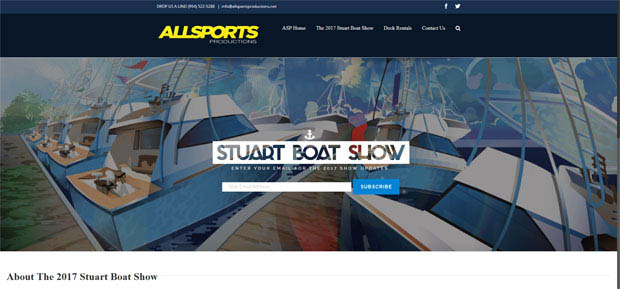 Illustration on this year's website