Historic District Map - Illustrated Maps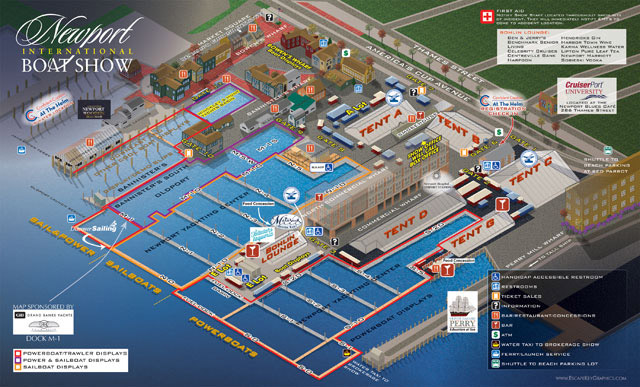 Historic District Map - I have just completed revisions to this map (of my design) for 2016.
Historic District Map - Great care was taken to represent the look and feel as well as the accuracy of the historic district. This area of Newport dates far back in history and the preservation of it's image is, in some ways, as important as the preservation of the place itself. I took great care to represent the area in a way that would please residents and fans of the district.
The illustration is a vector based rendering created in Adobe Illustrator. The fact that it is vector based means that it can be enlarged to any amount without loosing resolution. Although I can't revise the angle of view like I can on the maps I make from 3D models it is possible to add on to the map should the event expand without starting over. You can see many examples of both methods on my portfolio page.
If you would like a quote for an illustrated map of your historic district or any venue please contact me.