Spray Painted Illustration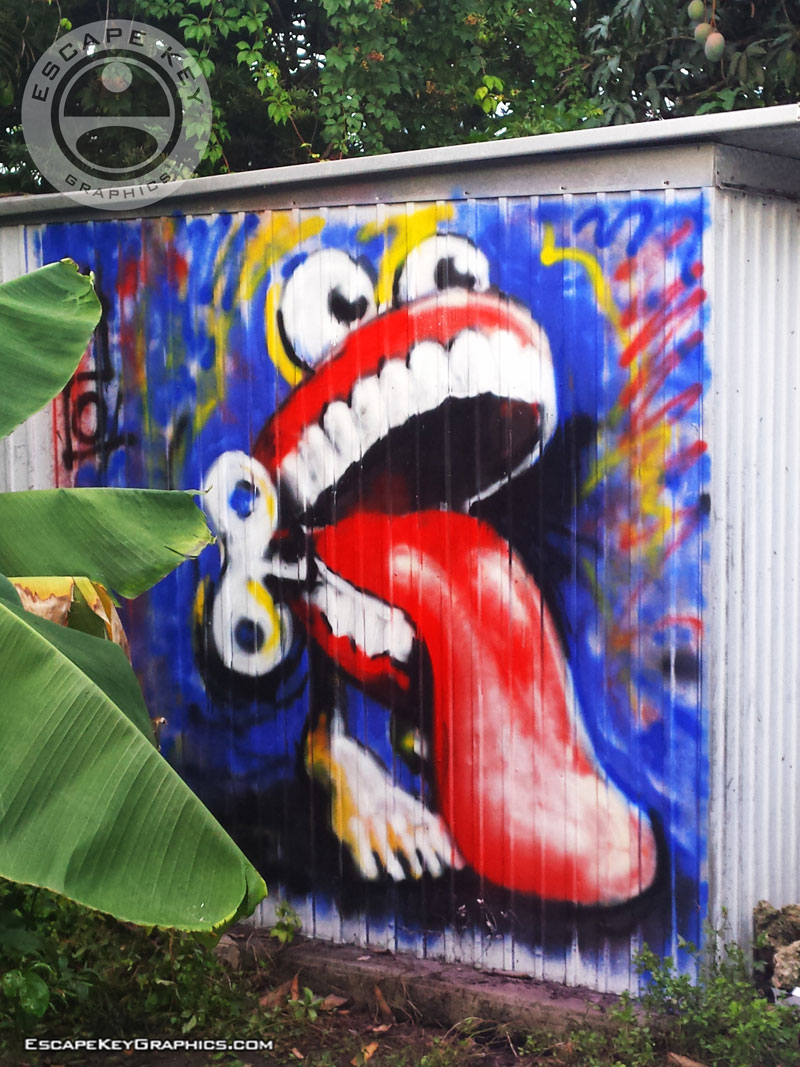 This is my first attempt at "Street Art", or back yard shed art in this case. Anyhow it's my first attempt at spray painting an illustration.
I started with a color sketch. It's hard to let go of my usual cautious ways so I scanned and printed it tiled out to size for tracing it onto the shed. My daughter Hailey did most of the tracing work. Unfortunately that didn't work too well. Had the shed been nice and freshly painted maybe, but it was all scratched up etc. I could see bits and pieces, but it was mostly just a general aid to proportions and that's about it. I used Liquitex water based spray paint. Paint that was artist quality was one criteria and water based was desirable so that it can be painted over with house paint easily if need be.
My initial work ran horribly. I learned not to get too carried away with the wet on wet approach although I am sure there are other lessons to be learned there that escaped me. What you see is pretty much a redo of the initial version that ran. The whole process including messing up and repair took about an hour. I consider it a success, but I still have a lot to learn about spray paint.
Let the street art renaissance in Sunrise, Florida begin (or a public art renaissance)....with a shed.