Illustration of a family enjoying boating - Boating Illustration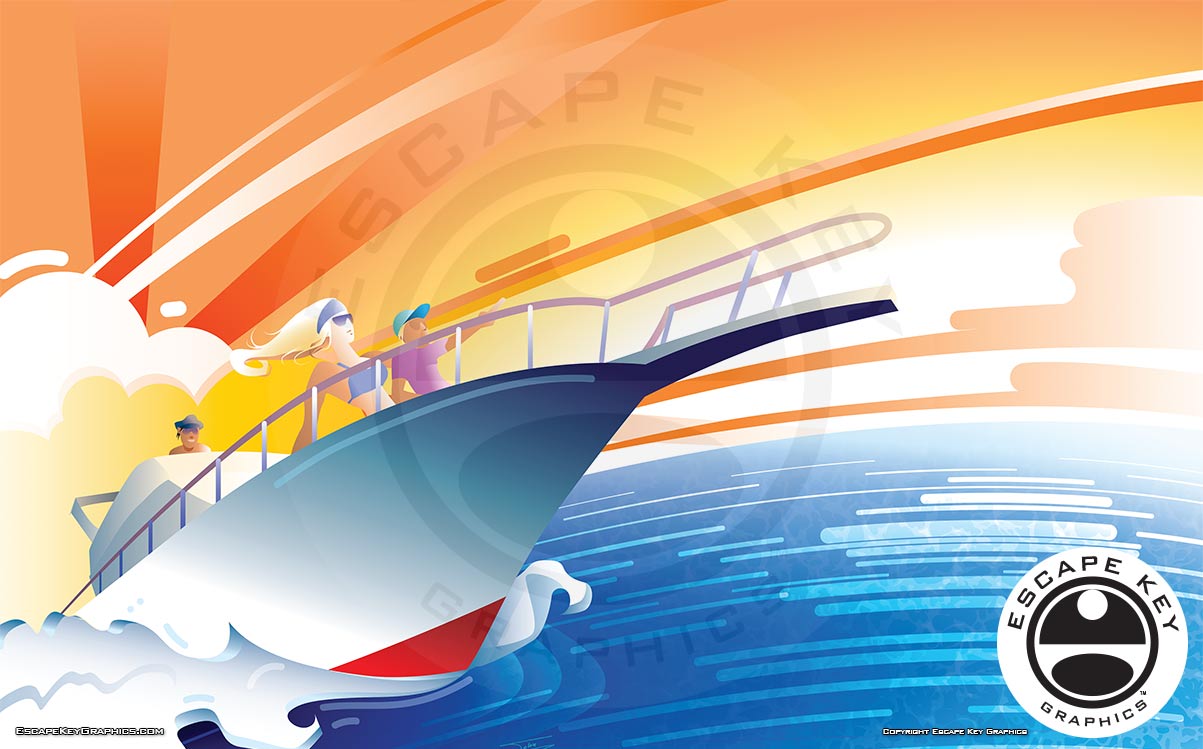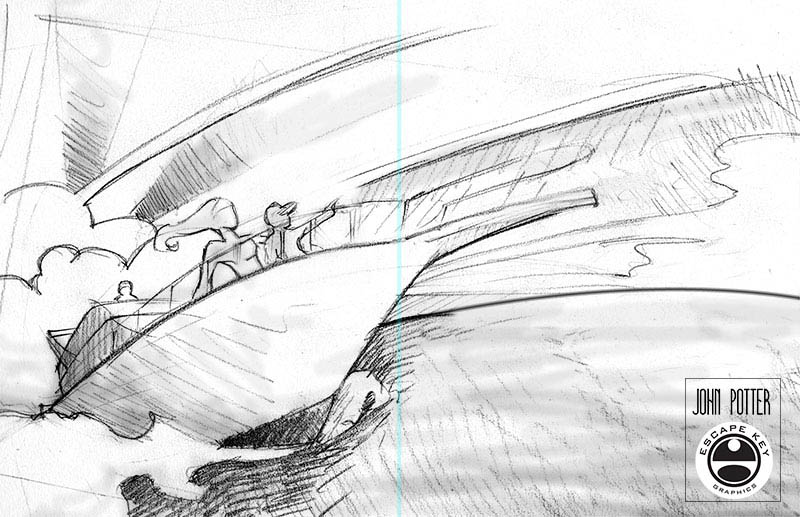 This illustration will be used for the promotion of the 2018 Stuart Boat Show. The host of the event has used my illustration for promotion of the boat show for the last few years. Most previous illustrations for the promotion of the show have been a variation on a theme. This year they wanted to break the cycle and do something different. We discussed use of some of the existing illustrations I have with available print rights, but in the end we decided that a new illustration would be better. Boating Illustration.
The client wanted something simpler than most of my previous illustrations and had a specific palette in mind. They wanted a vessel that could pass for either a sport fisherman or a cruiser and they wanted a family on it. On the more pragmatic side they wanted an illustration that would work on a two page spread with text dropped all over the right page. If those terms are confusing to you it mostly means the right half needed to be pretty simple and non-essential, but not ugly either. I submitted sketches and a running (boat term for moving) sketch was selected as the basis of the final illustration.
You can expect to see the final product on the show site, in Southern Boating magazine as well as other places and all over the boat show itself of course.
If you want more information about the show please visit their site.