Multiple Uses For Show Maps by Illustrator John Potter for the 2018 Palm Beach International Boat Show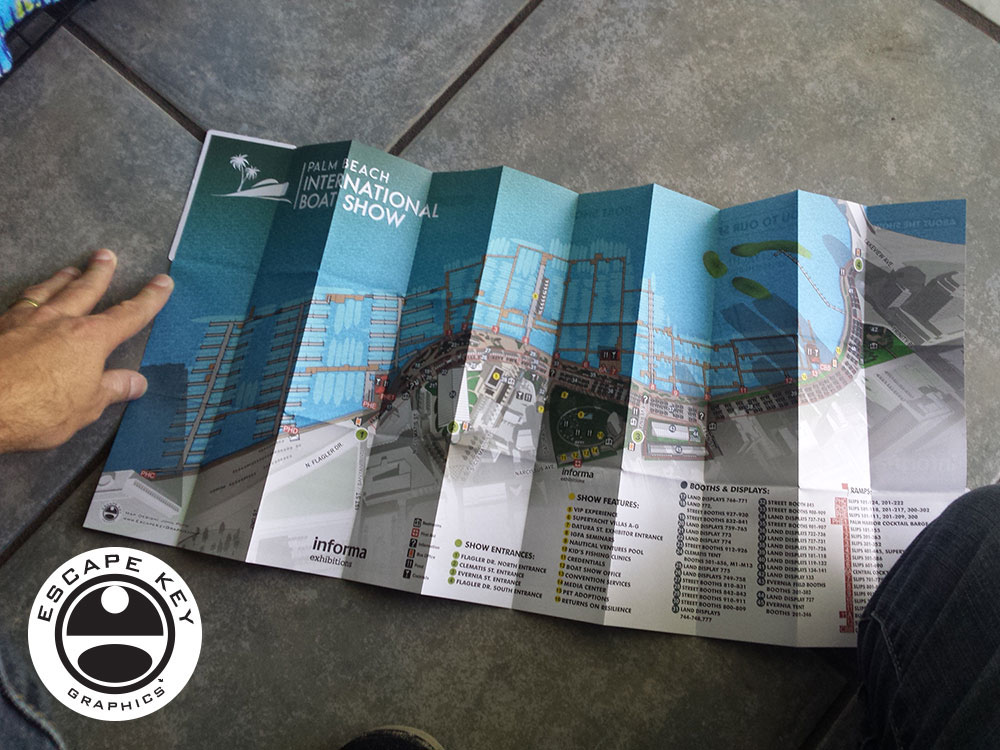 Multiple Uses For Show Maps shown here.
The Palm Beach Post published two of the maps I designed and illustrated for their Sunday insert. I had only created the parking and trolley map with web use in mind so they had to create that map key. They also used the same map as an illustration on their website.
Informa printed folding maps for handing out at the show. I've already shown the sign versions of the map in my previous post, but that is another noteworthy use of the map. The map was also a foldout in the show program.
The point I'm making here is that a single map design or illustration can be utilized (and has been in this case) in multiple ways so that the client gets maximum value for the dollar invested and the map becomes a part of the branding. These maps become a strong lasting mental image that people associate with events and the events pop to mind the second they glance at these maps. These maps help bring in new visitors and retain existing ones.
I can make a map that does the same for your project so contact me with your map or illustration needs.