Marina Map for Managing Slips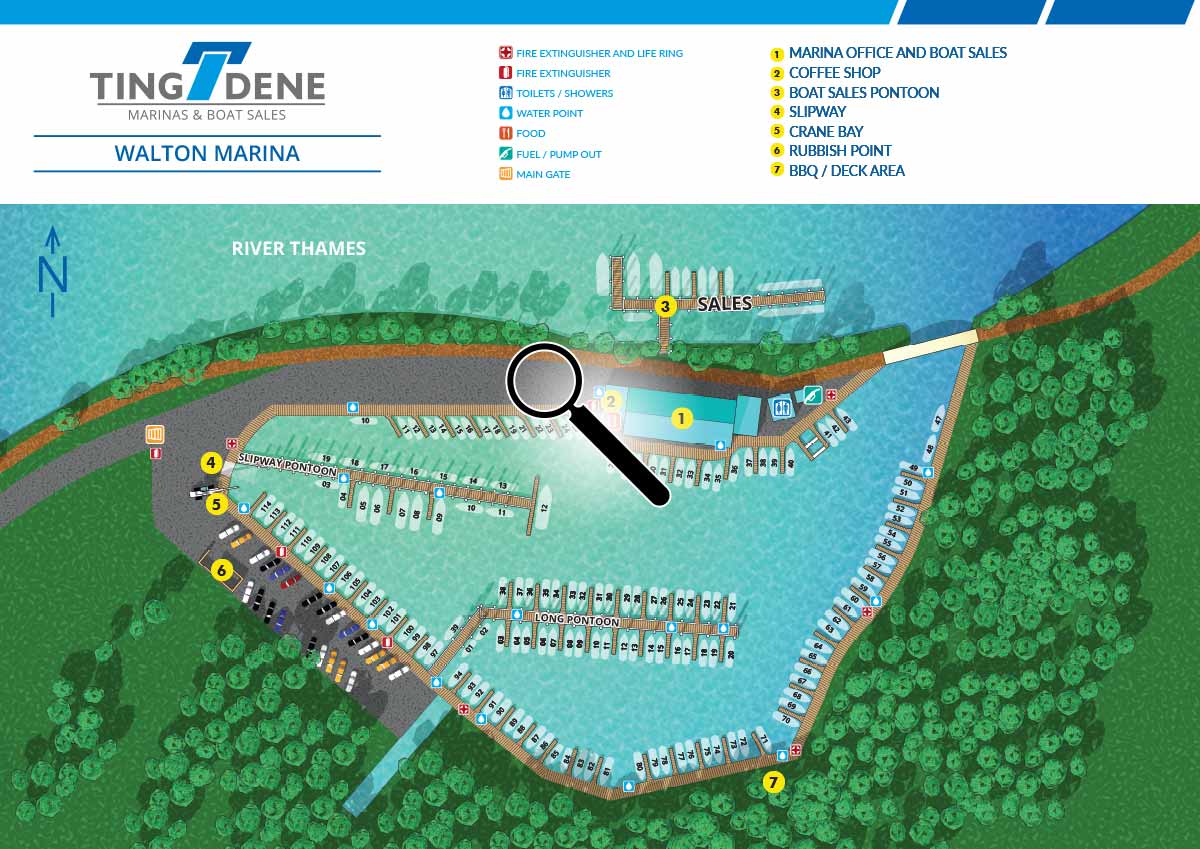 This marina is in Walton on Thames, Surrey, England just half an hour from central London. Walton Marina provides excellent marina facilities in a safe, relaxed atmosphere. The marina provides direct access onto the River Thames and by car it's only a half hour from central London and has easy access from the M4, M3 and M25.
The staff intend to use this map as a management tool by making a metal sign and putting magnetic labels over the slips indicating their present status. This should make a great organizational tool for them.