Overhead Marina Map for Managing Slips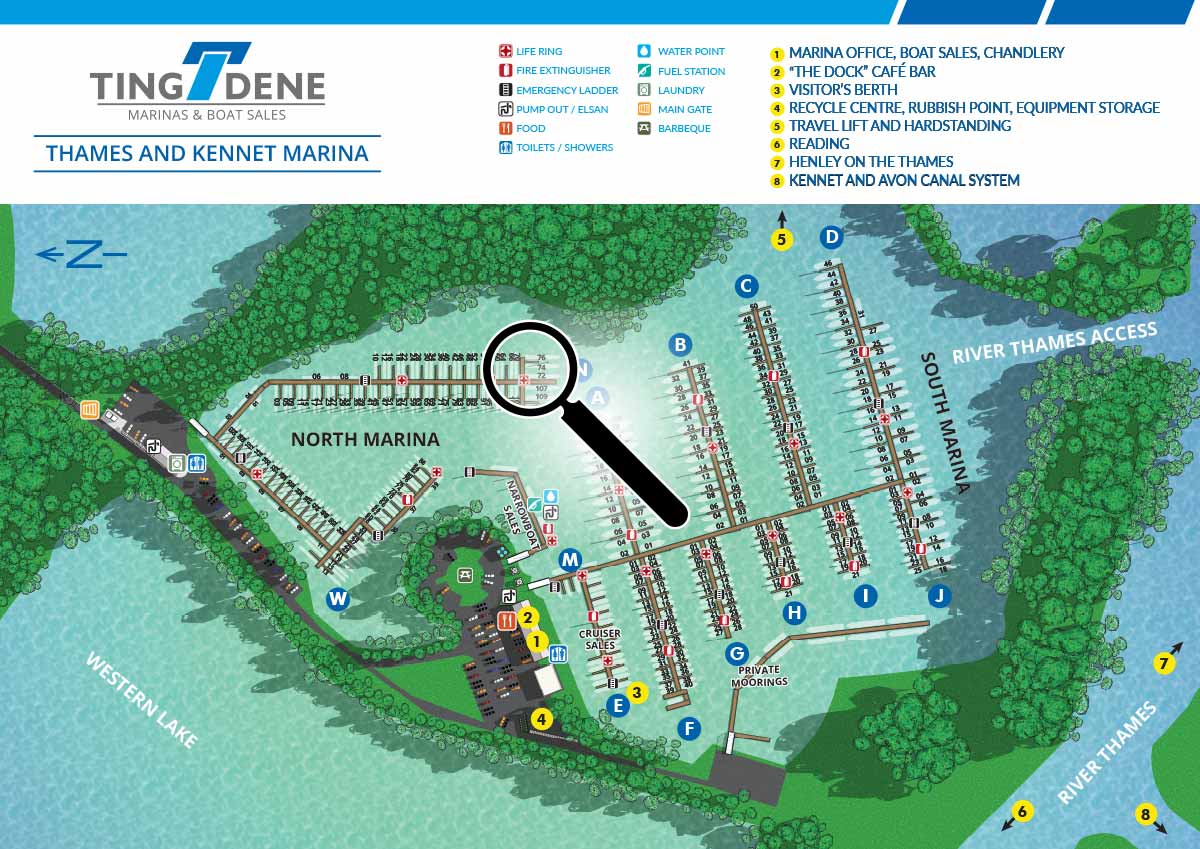 This marina is based just outside Reading, Berkshire, South East England in a nature reserve and is both a narrow boat and cruiser marina. The marina has facilities for a number of types of boats, including Dutch barges up to 25 meters (82 feet) in length and has access to the Thames River and Kennet and Avon canal.
The staff intend to use this map as a management tool by making a metal sign and putting magnetic labels over the slips indicating their present status. This should make a great organizational tool for them.