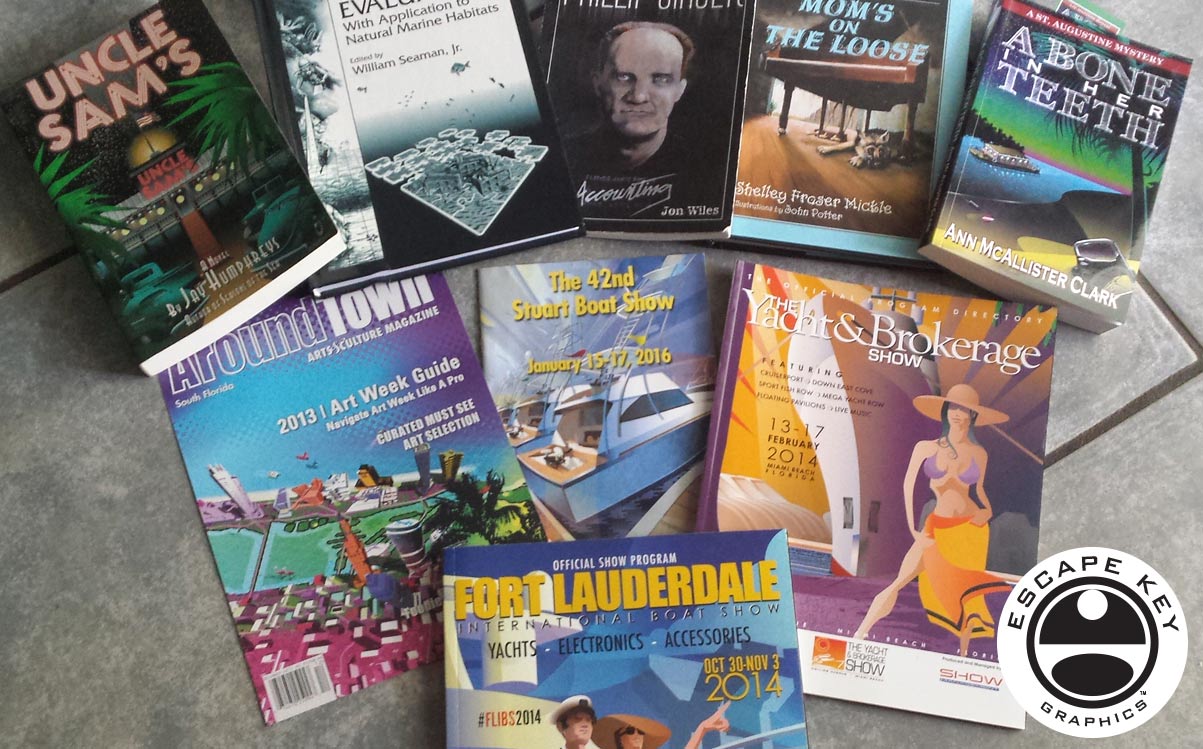 Clients, Work and Skills
The way I see it there are three ways most people decide who they are going to hire or contract. The ways are… based on who the candidate has worked for, based on what the candidate has done and/or what skills set does the candidate have.
I want you to contact me for your next project or opening so here is a partial list of my clients. If you want to know who I've worked for full time please see my LinkedIn profile.
If you want to see my work please visit my main portfolio. There are links to more specific, smaller portfolios at the bottom of that page if it seems to broad.
Here is a pretty complete list of my skills including software I know how to use and years of experience (or equivalent skill level):
SKILLS:
• Illustration (20+ years)
• Graphic Design (20+ years)
• Drawing (20+ years)
• Painting (20+ years)
• Map making (9 years)
• Photography (5 years)
• Layout Design (20+ years)
• Logo Design (3 years)
• Point of Sale (Less than 1 year)
• Retail Sales (Less than 1 year)
COMPUTER SKILLS (not including software):
• CSS (10+ years)
• HTML (10+ years)
• FTP (10+ years)
• Computer Skills including hardware repair and building (10+ years)
• Web Design (10+ years)
• Large Format Printing (4 years)
• Video Editing (Less than 1 year)
SOFTWARE:
• Adobe Creative Suite (10+ years)
• Adobe Illustrator (10+ years)
• Adobe Creative Suite (10+ years)
• Adobe Photoshop (10+ years)
• Adobe Acrobat Professional (10+ years)
• Adobe Indesign (7 years)
• Adobe Dreamweaver (10+ years)
• Adobe Premiere Pro (2 years)
• Adobe After Effects (2 years)
• WordPress (9 years)
• Sketchup (6 years)
• Microsoft Windows (10+ years)
• MS Office (10+ years)
• Microsoft Excel (10+ years)
• Microsoft Word (10+ years)
• Microsoft Outlook (10+ years)
• Microsoft Powerpoint (2+ years)
• Microsoft Visio (1 year)
• PowerDirector (6 years)