Parking Lot Planning Renderings
Design by John Potter - Escape Key Graphics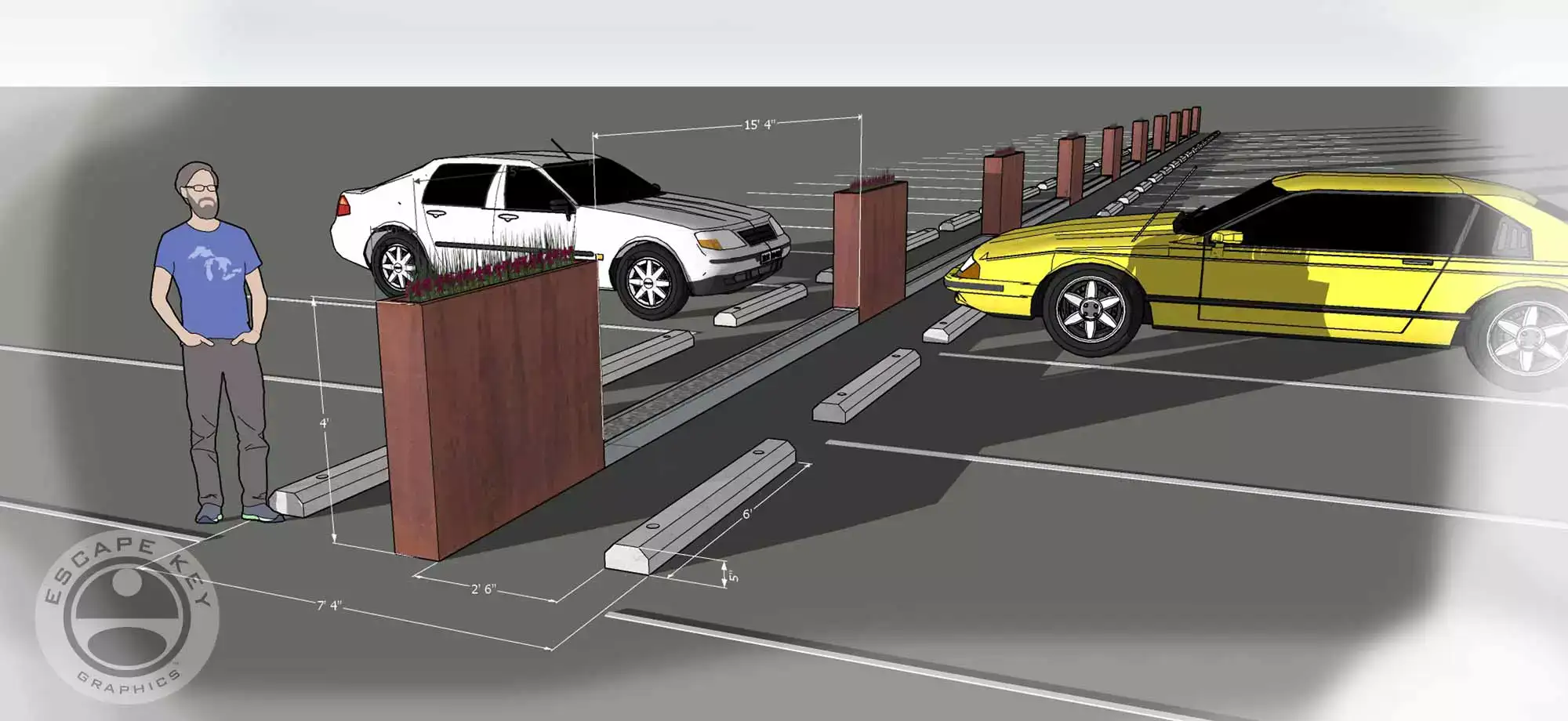 Not every project I do is exciting in the conventional way. Some clients approach me to solve planning, aesthetic and/or other odd problems. A client recently asked if I could present some redesign concepts for their parking lot. They wanted to integrate some new features like potted plants in medians and explore options for alternate layouts. Of course this required some precision of measurements and such that most art projects might not entail.
I used Sketchup to create accurate 3D models and rendered them from different angles. My measurements were based on aerial photography alone. If you are familiar with Sketchup you will recognize that I used several stock models in the renderings including "Marc", the default avatar to use for scale. I wasn't shooting for originality or art value, I was just trying to meet the client's needs as quickly, efficiently and cost effectively as possible. This wasn't really an art or design project.
If you need similar work done please let me know.
If you would like to see more of my maps please see my portfolio.
---
PORTFOLIOS:
By Software Used:
By Application or Use:
By Method: