Illustrated map for Sandlot Off-Road Adventure Park in Punta Gorda, FL
Artist, Illustrator, Designer: John Potter - Escape Key Graphics
For information about Sandlot Off-Road Adventure Park visit
SandlotOffRoad.com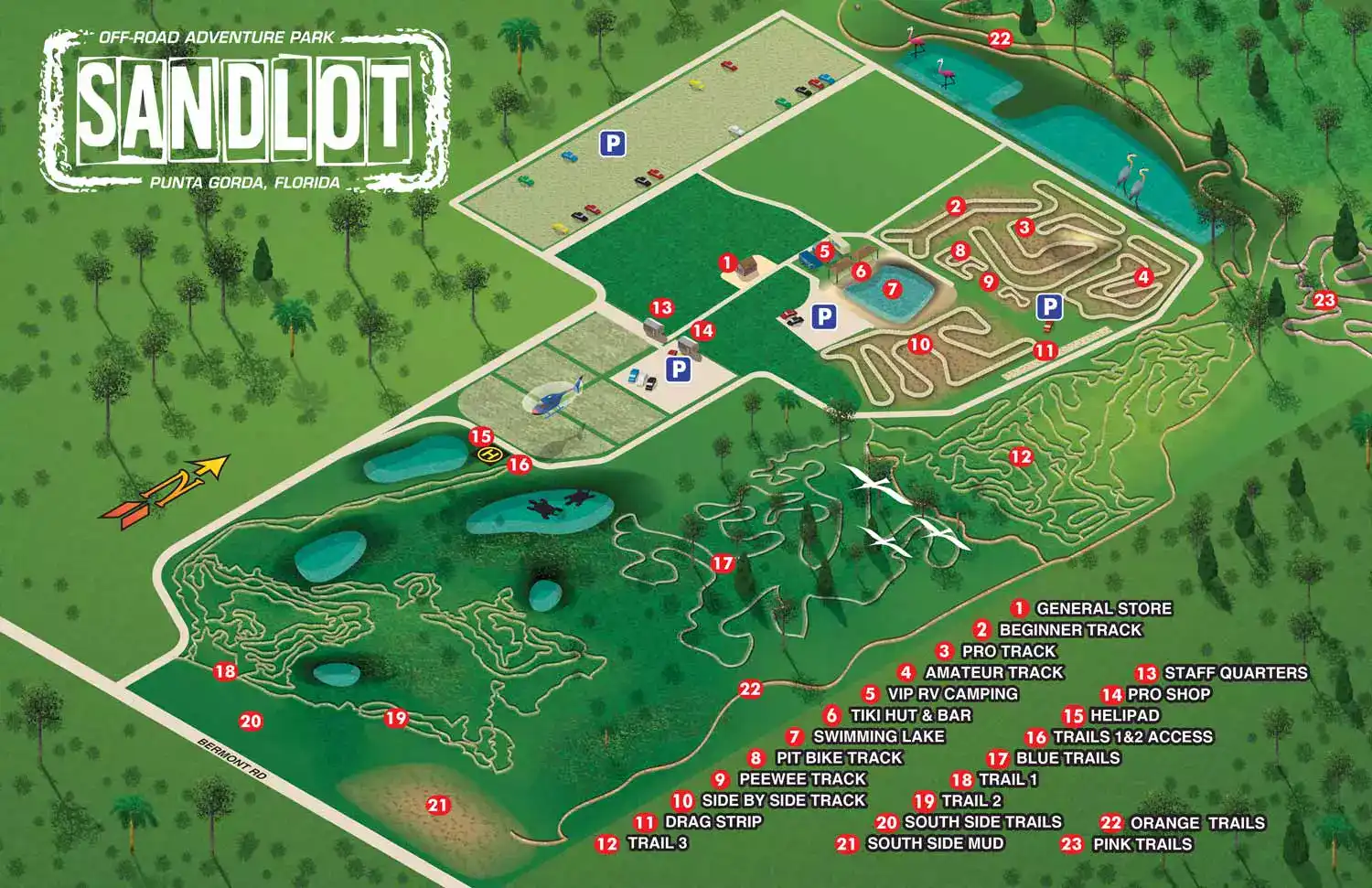 Check out the map I just created for Sandlot Off-Road Adventure Park in Punta Gorda, FL (Florida's Largest and MOST EPIC Off-Road Adventure Park). They are located in southwest Florida close to Fort Myers and Port Charlotte. The park features over 30 miles of off-road track plus a whole bunch of services.
I created the map using an isometric drawing technique and vector based illustration in Adobe Illustrator. I worked from a combination of aerial photography and photography supplied by the client.
I'm available to make a custom map for you too. Contact me.