Illustrated Map for a Tourist Attraction - Tourist Attraction Illustrated Map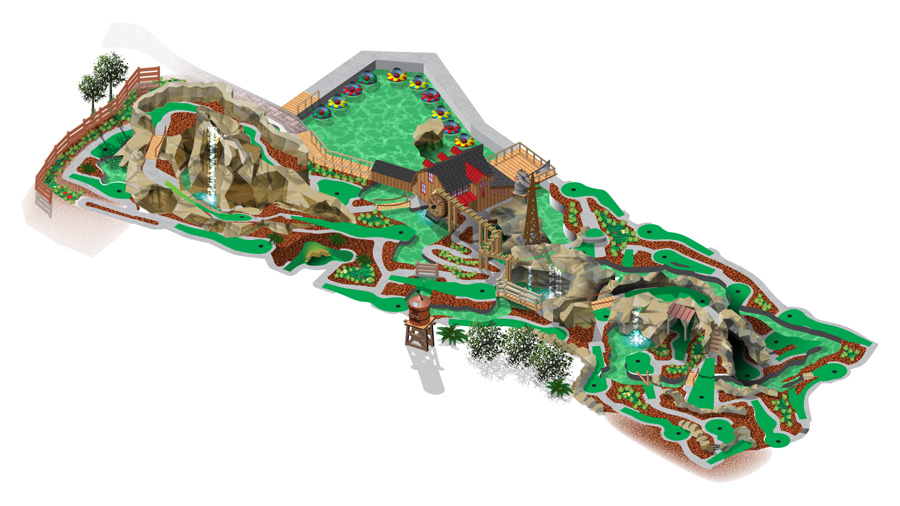 Miniature Golf Section Of The Map
I was recently subcontracted by Belgraphix, a full service graphics shop in Fitchburg, Massachusetts to create an illustrated map for Kimball Farm in Westford, Massachusetts. Working with Belgraphix, and working in Massachusetts were both new to me, but I found I enjoy doing both. Barry Belotti from Belgraphix was always quick to answer any questions and the folks at Kimball Farm were very warm and friendly. Tourist Attraction Illustrated Map.
Kimball Farm has four locations and offers a variety of family friendly activities. The farm is well known for it's special ice cream and they tell me the lobster is great too. The farm also offers bumper boats, miniature golf, batting cages and lots more. They also host corporate events.
The map is intended for multiple uses ranging from handouts to "you are here signs" to billboards. The short term goal was to prepare the map for the new visitor's brochure.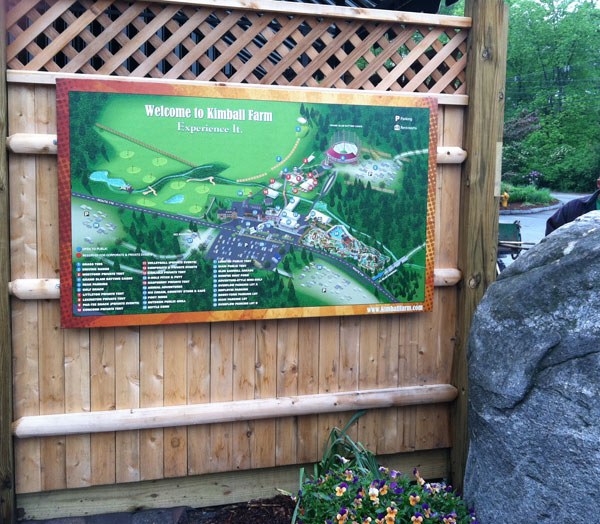 Kimball Farm map as a sign
This was a large project with lots of buildings and tiny details. The miniature golf course alone was a significant project, and I incorporated enough detail to keep the map interesting and fresh even when it is blown up very large. As usual I did all of the work in Adobe Illustrator. I made a time lapse video of the creation of the map as I worked. I hope you enjoy it.
To learn more about Belgraphix visit BelGraphix.com, and to learn more about Kimball Farm and their multiple locations visit KimballFarm.com. Check out my panoramic photography on Kimball Farm's Country Store page.
---