Agribusiness Illustrated Map - Illustrated Maps of a "You Pick" Farm
Agribusiness Illustrated Map - The two maps I have been developing for Alstede Farms are now complete. Alstede Farms is an agritourism business in Chester, New Jersey that features "pick your own" as well as a farm market and many other fun things to do and see.
One map highlights fields and crops that are presently available for "pick your own" and kind of a big picture overview. The map of the fields will change with the picking seasons. The second map is a close-up of the front of the farm where the farm market, garden shop and animals are. I used white space a little more creatively than usual on these map designs. I screen captured much of the process of the map's construction and created a video from it. This is one of my first HD videos. I hope you enjoy it.
If you are interested in visiting Alstede Farms please visit their website at AlstedeFarms.com.
For more about my map designs visit my site...attractionmaps.net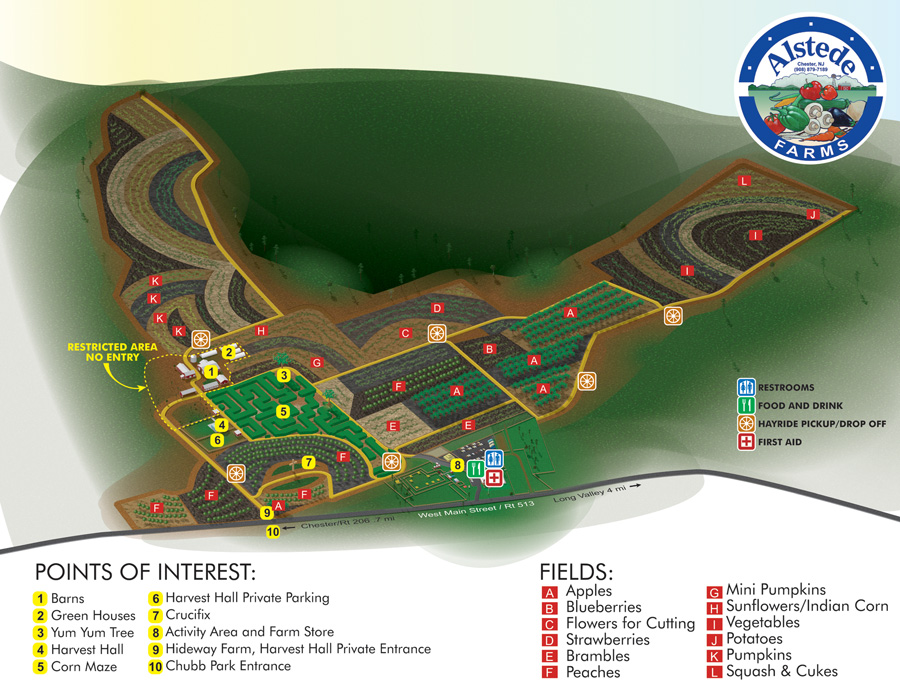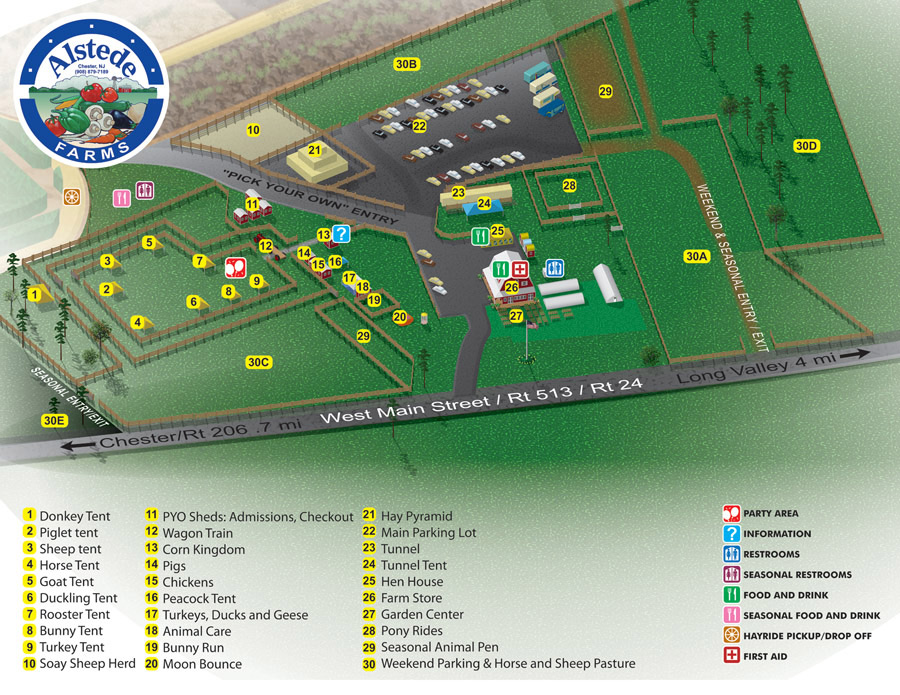 PORTFOLIOS:
By Software Used:
By Application or Use:
By Method: