Miami Beach Illustrated Map - Map Illustrations for a Miami Boat Show

Miami Beach Illustrated Map - The maps for the 2013 Yacht and Brokerage Show in Miami Beach are now complete.
In addition to revising the existing map of the primary Yacht and Brokerage Show in Miami Beach map for the phone app I created a new 3D map (as seen in my previous post featuring a video fly through) for print which will be featured in Show Management's boat show program as well as in Yachts International Magazine. The new 3D map is a big departure from last years map and a huge step forward in quality and flexibility. The 3D map extends from around 41st Street and Collins Avenue north up Collins Avenue and ends just south of the 53rd Street Park. The map includes the Fontainebleau Hotel, the Eden Roc, The Blue and Green Diamond and The Miami Beach Sea Resort and Spa. It is always exciting to get an opportunity to illustrate so many famous and historic places.
Also of note...The parking map from last year was also updated.
The boat show is February 14th through 18th. Admission to the boat show is free and boat show programs containing the maps are available free of charge at the show. The phone app is available for freee download here. Additional information on the show is available from Show Management.
If you need driving or mass transit directions to the show: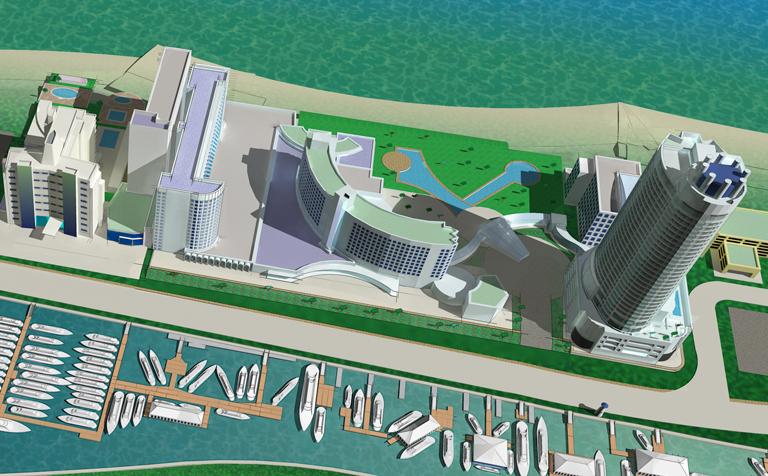 Map Detail (See a larger zoomable map)