Miami Illustration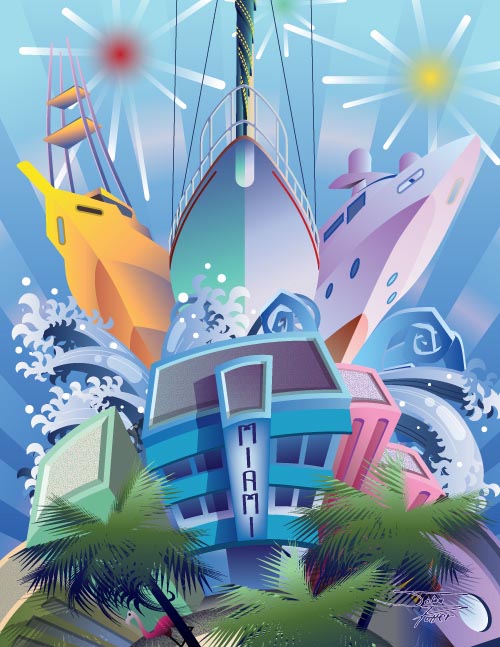 Miami Illustration - Finished illustration. Also available as a print
Miami Illustration - This is a boat show program cover concept I developed on speculation. The original concept was intended to reflect Miami's latin culture through inclusion of a character reminiscent of Carmen Miranda, the great entertained from Brazil. I showed a full portrait in the initial sketch, but opted to just show the girl's eyes in the proposed final. I felt that the full portrait might detract from the boats, which were the most important element, and that the eyes alone were more sexy and alluring. I let the illustration sit for a while, but later returned and modified it to create a version without the girl.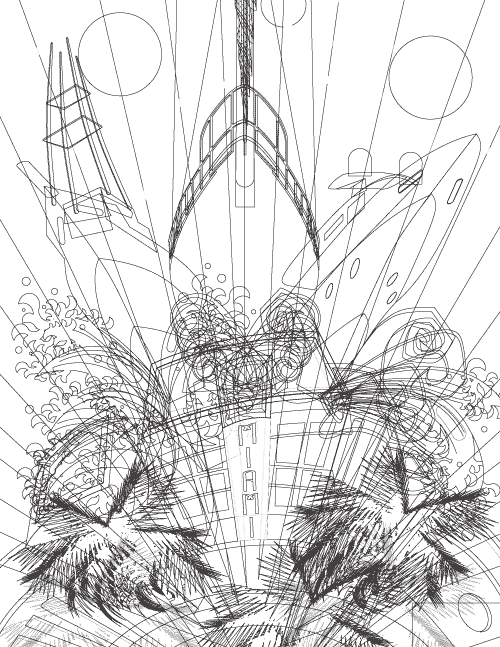 Outline preview in Illustrator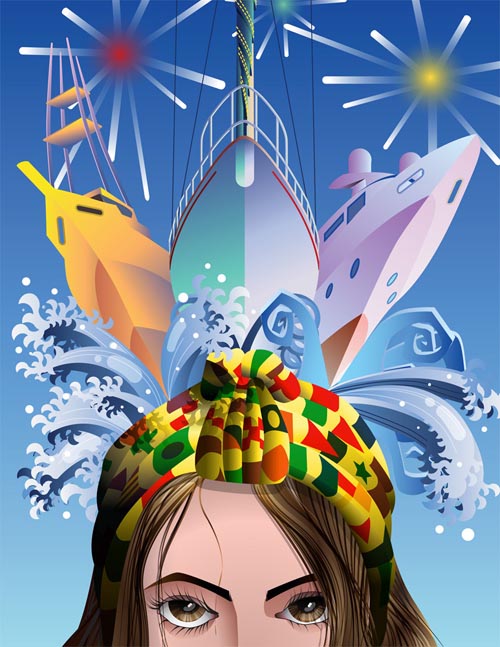 Original concept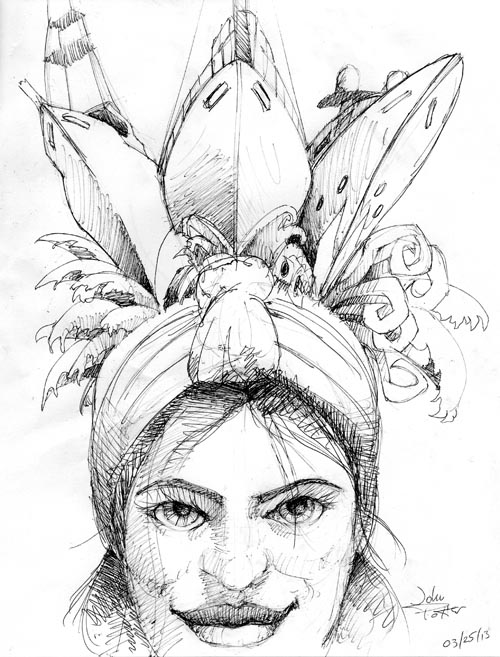 Original Sketch
High quality Giclée prints are available online at Society6. Including version 2.
If you are interested in using this illustration please contact me for a quote.