Illustrated Cover and Map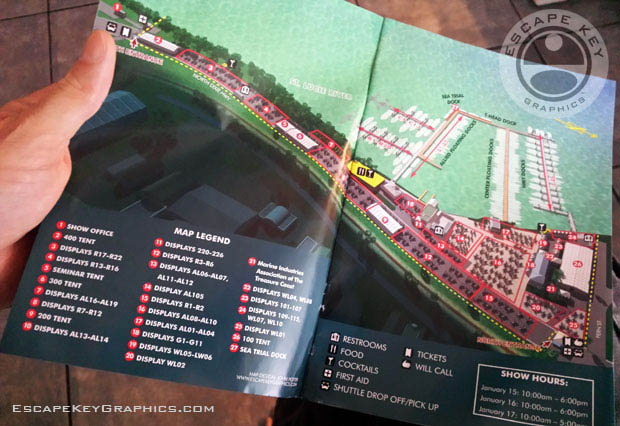 Today is the first day of the Stuart Boat Show so I want to show off the finished and printed cover illustration and illustrated map I did for the show program. Illustrated Cover and Map.
Enjoy the boat show!
The illustration is vector based and created using Adobe Illustrator with page design and layout by show staff. The map was created using Sketchup, Kerkythea, Adobe Photoshop and Adobe Illustrator. The illustrated map is not vector based but a rendered 3D model that can be rendered from any angle and zoomed in on indefinitely, so there is still no loss of resolution. I supplied a fully designed page layout for the map, but the show staff made some alterations to better suit their changing needs. It's nice to do both an illustration and a map for a single event and client. Too often I find that illustrations are treated as decoration and superfluous while maps are considered more legitimate content. This shows that this client sees value in both and seeks to use creativity to set a mood, identify a brand as well as assist in wayfinding, orientation and exhibitor locating.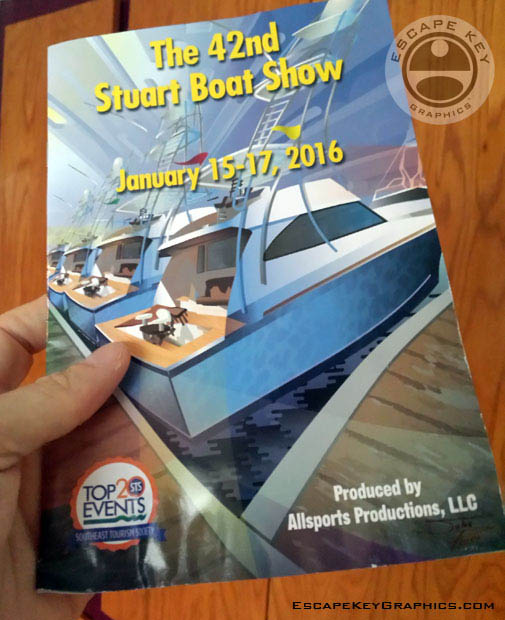 Get more information about the boat show at StuartBoatShow2016.com
If you need an illustrated map be sure to contact me.