Illustrated Resort Map for a Spa - Custom Resort Map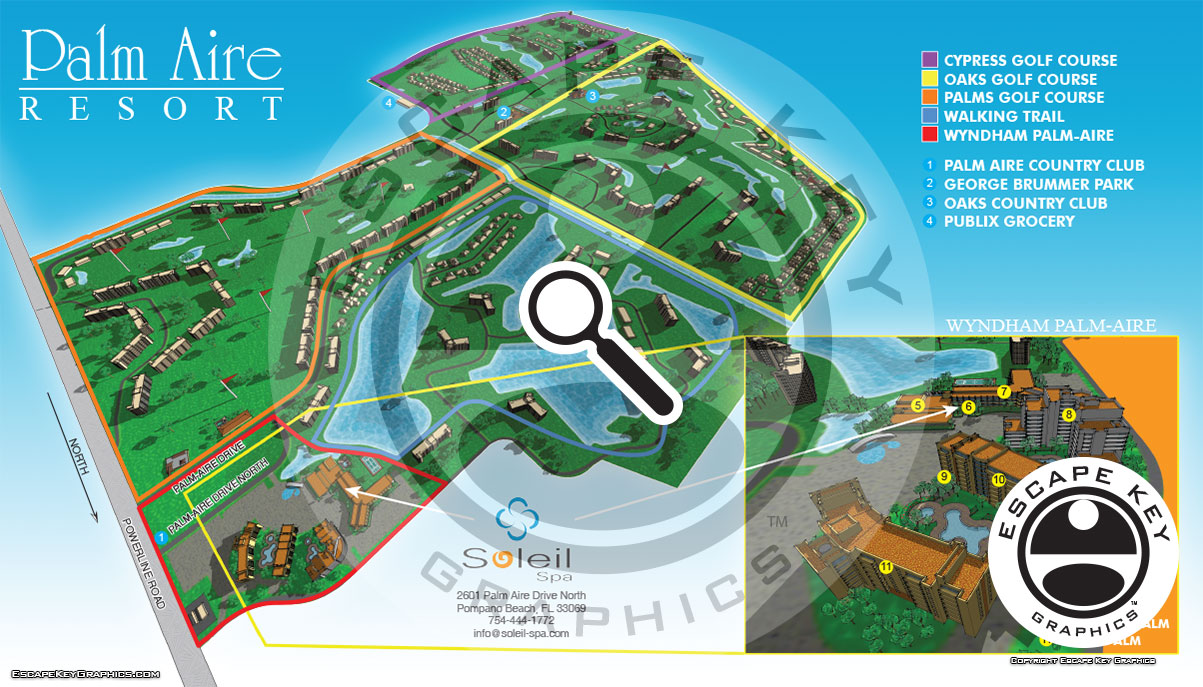 Custom Resort Map - I am pleased to showcase this new map for Soleil Spa at Wyndham Palm-Aire. The map gives guests an overview of adjacent golf courses and clubs in this resort area of Pompano Beach, Florida.
This custom resort map cavers a large area almost two miles across. This made showing any detail in the immediate resort area require an inset map. The larger map gives a great overview of golf course locations, but if you're looking for the spa on foot you will need more detail and a map with a different scale. This solution worked out great. I have used the same approach on many other maps.