Custom Illustrated Maps by Illustrator John Potter for the 2018 Palm Beach International Boat Show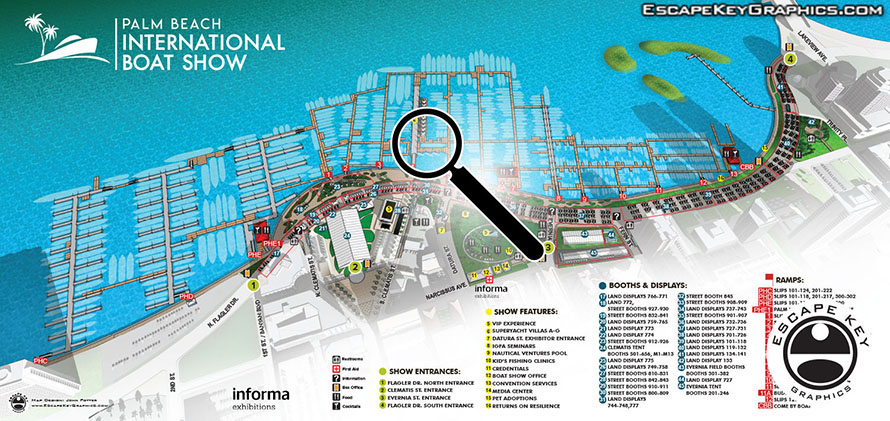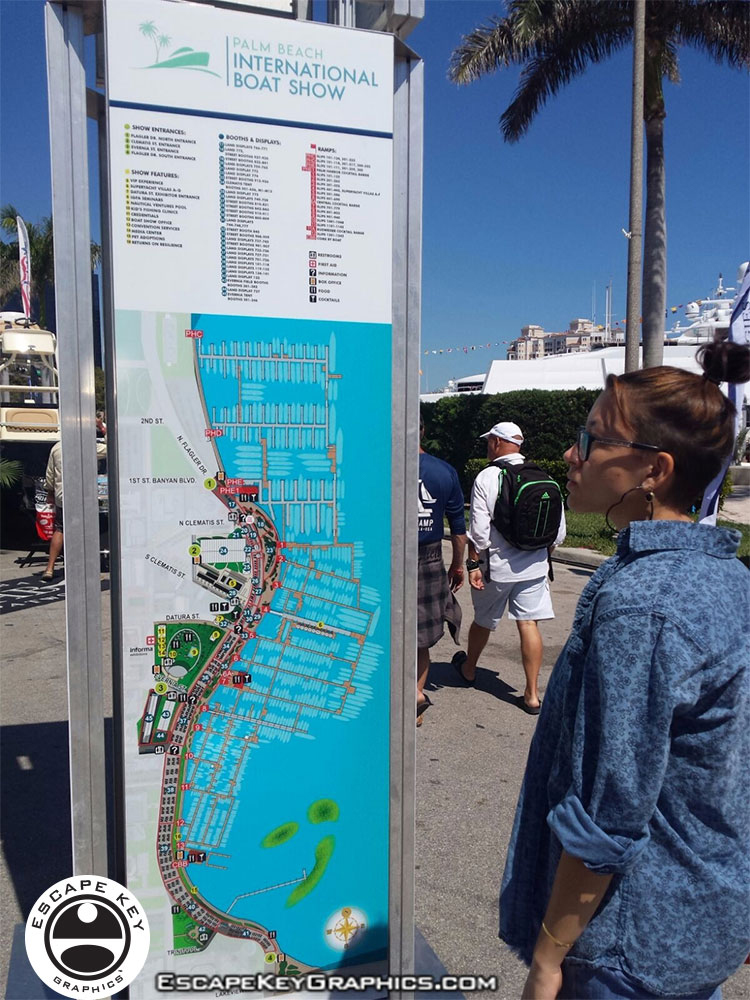 I've updated the illustrated aerial maps I created for the Palm Beach International Boat Show to reflect all of the improvements that Informa has achieved for 2018. The maps continue to be a vital part of the boat show's organization and leads guests to their favorite vendors and helps them discover new ones, not to mention find the bathrooms.
Based on CAD drawings supplied by the client I have created a 3D model that I modify as necessary from year to year and change the rendering style and angle as needed. This year's map isn't a huge departure from last year's, but this is partially due to the fact that previous year's maps have been very successful and required little modification. Thanks to the dedicated staff at Informa updating the maps was a pleasure. This year Informa has integrated the map using Zoomify so that the map can be zoomed in on. You can see it on their site here.
In addition to the main map I created a new parking map, updated three tent detail maps for the program, created new main map signs in two sizes for north facing and south facing as well as a Seminar Schedule sign and did layout of the Z Card folding handout map. I hope you enjoy seeing my map work at the show. If you are interested in having any similar work done please contact me.