Show Proposal Rendering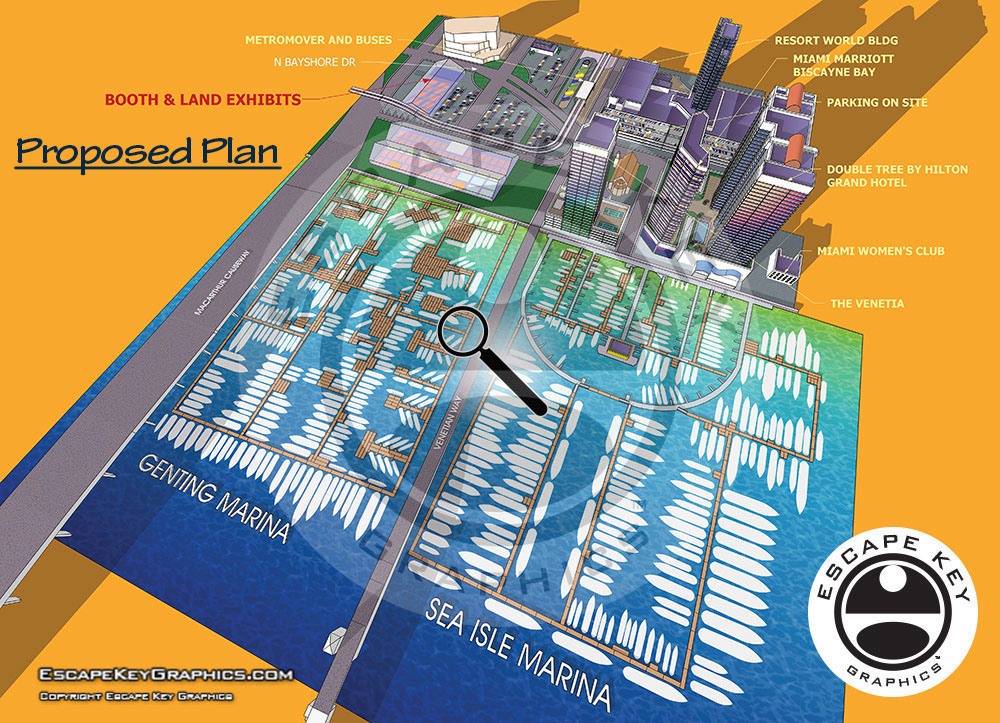 Show Proposal Rendering - I was approached not long ago by Informa's management to create a rendering for a proposal to move the venue of the Miami Yacht Show from its venue on Collins Avenue in North Miami Beach to a little north of downtown Miami. The new location was to include Sea Isle Marina and the yet to be created Genting Marina. The show will be near the Adrienne Arsht Center for the Performing Arts and the Venetian and MacArthur Causeways.
I had previously rendered the Sea Isle Marina for another illustration so I was familiar with the area. After a little back and forth with some revisions we settled on the finished rendering you see here. The illustration was a success because Informa has announced that they will be moving to the new venue in 2019.
The new venue will provide access to the cultural, dining and general conveniences of downtown Miami plus increased parking capacity to over 3,500 spots. Close proximity of venues should increase the efficiency of Water Taxi service as well. The deeper water will also accommodate larger yachts with deeper drafts.
I'm proud of this rendering, but I don't know whether to classify it as a map or an illustration. I think this example is really a fifty fifty split.