Logos for a Golf and Tennis Club
Graphic Design by John Potter - Escape Key Graphics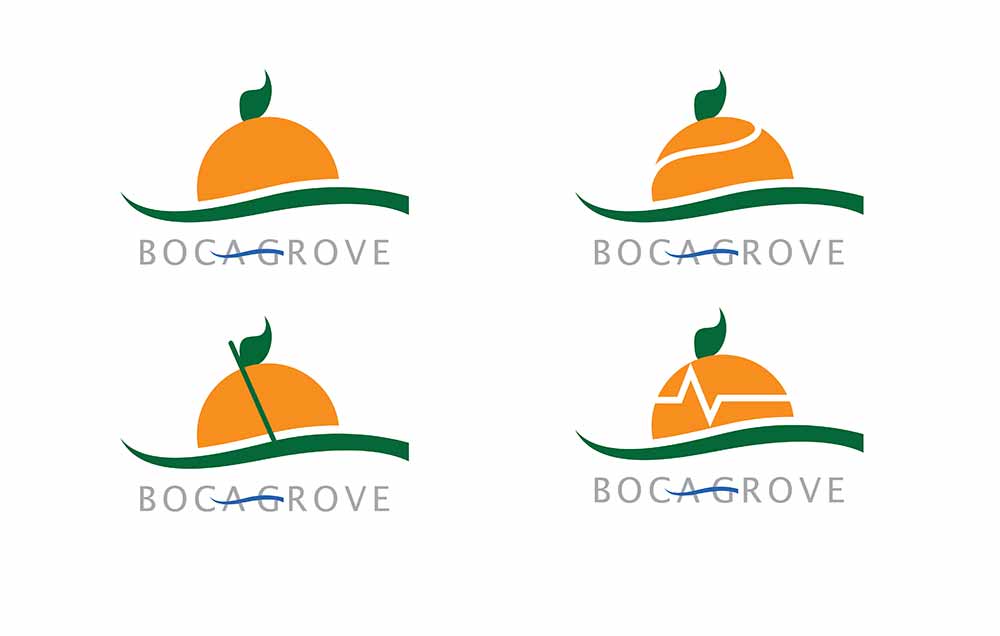 I recently created these logos for a local Golf and Tennis Club and the specialties that they cater too (Golf, Tennis and Health & Fitness).
The text below the orange with the swoosh was existing. I integrated the swoosh into the new design. I hope you can see it, but the orange thing is both an orange and the sun. the original request was just for a single logo incorporating an orange, but I thought the double (and sometimes triple) meaning was cool. Once the client saw the golf one they expanded the project to four logos including departments. Below are some of my initial concepts.

You can see more of my logo designs and graphic design work on my graphics portfolio page.
---
PORTFOLIOS:
By Software Used:
By Application or Use:
By Method: