Cover Illustration Update for Uncle Sam's Print-On-Demand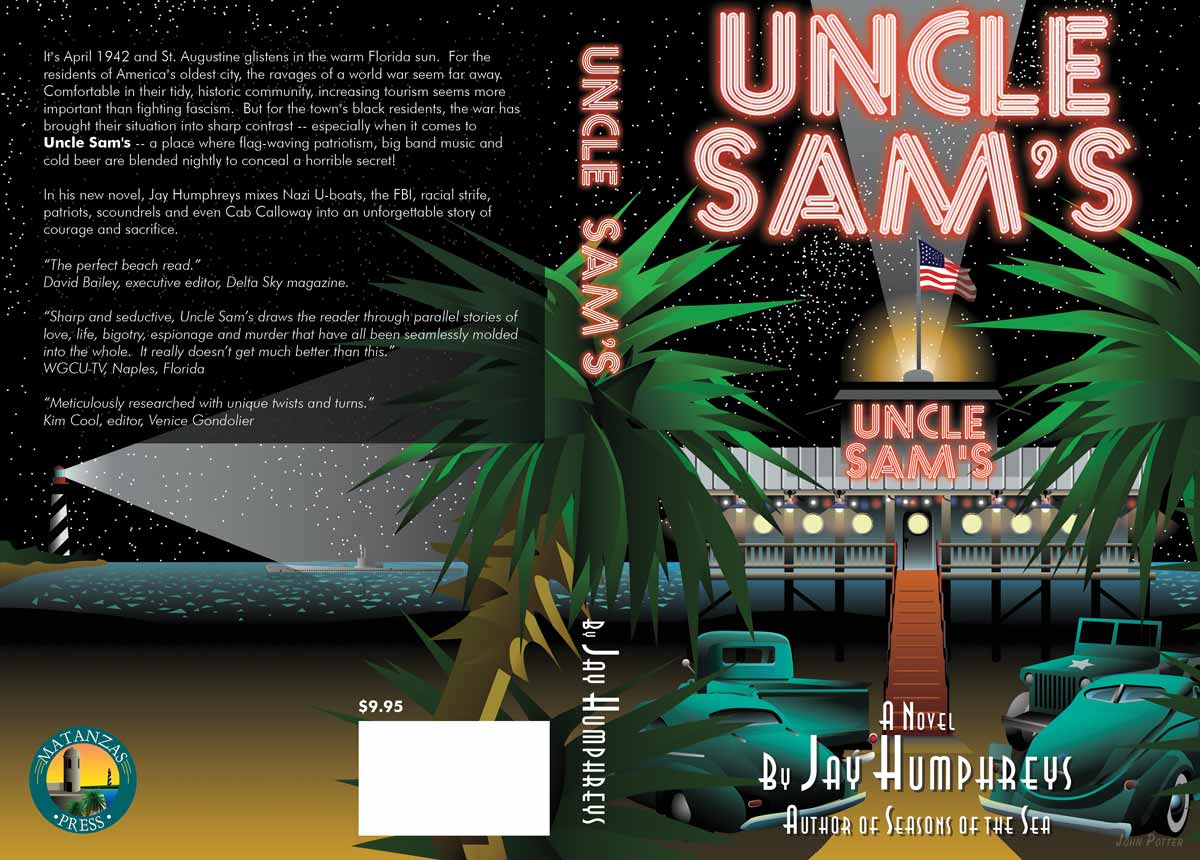 I just made some minor updates to the 2011 book cover illustration I did for Uncle Sam's by Jay Humphreys. The book has become a bit of a cult classic and with it no longer in print physical copies have come in to high demand. To meet public demand a print-on-demand version is coming available on Amazon.com. Get a copy and enjoy. Also contact me for your book cover illustration needs.
---
COVER ILLUSTRATIONS:
ABOUT COVER ILLUSTRATIONS:
There's a popular saying that you shouldn't judge a book by it's cover, but people do. If you've invested your time, money and effort into a piece of literature or a publication of any sort you need to get the best, most eye catching cover you can. I've been told by authors that my cover illustration sold more copies of their book than their literary content. On the one hand that's a little sad, but on the other that author reached readers he wouldn't have otherwise. Another thing of note is the comparison of photography to illustration. I love photography and sometimes that's the right choice for a cover, but an illustration can more clearly describe an ambiguous concept or depict a fictitious location as well as other things you just can't go out and take a picture of. In an illustration I can also control color brightness manually down to digital precision as well as a lot of other specific details you just can't in a photograph.
I've illustrated a lot of book, magazine and other publication covers over the years. I'm not sure when I made my first, but I think the oldest one I'm showing on my site right now is the cover of Phillip Singer : An Accounting from 2011. It was an oil painting done by hand and photographed, then I did the graphic design in Illustrator and Photoshop. All of my recent cover work is done solely on the computer and most of it is vector based.