Illustration for "Ijeoma", a novel by Richard Sacks
Illustration and Design by John Potter - Escape Key Graphics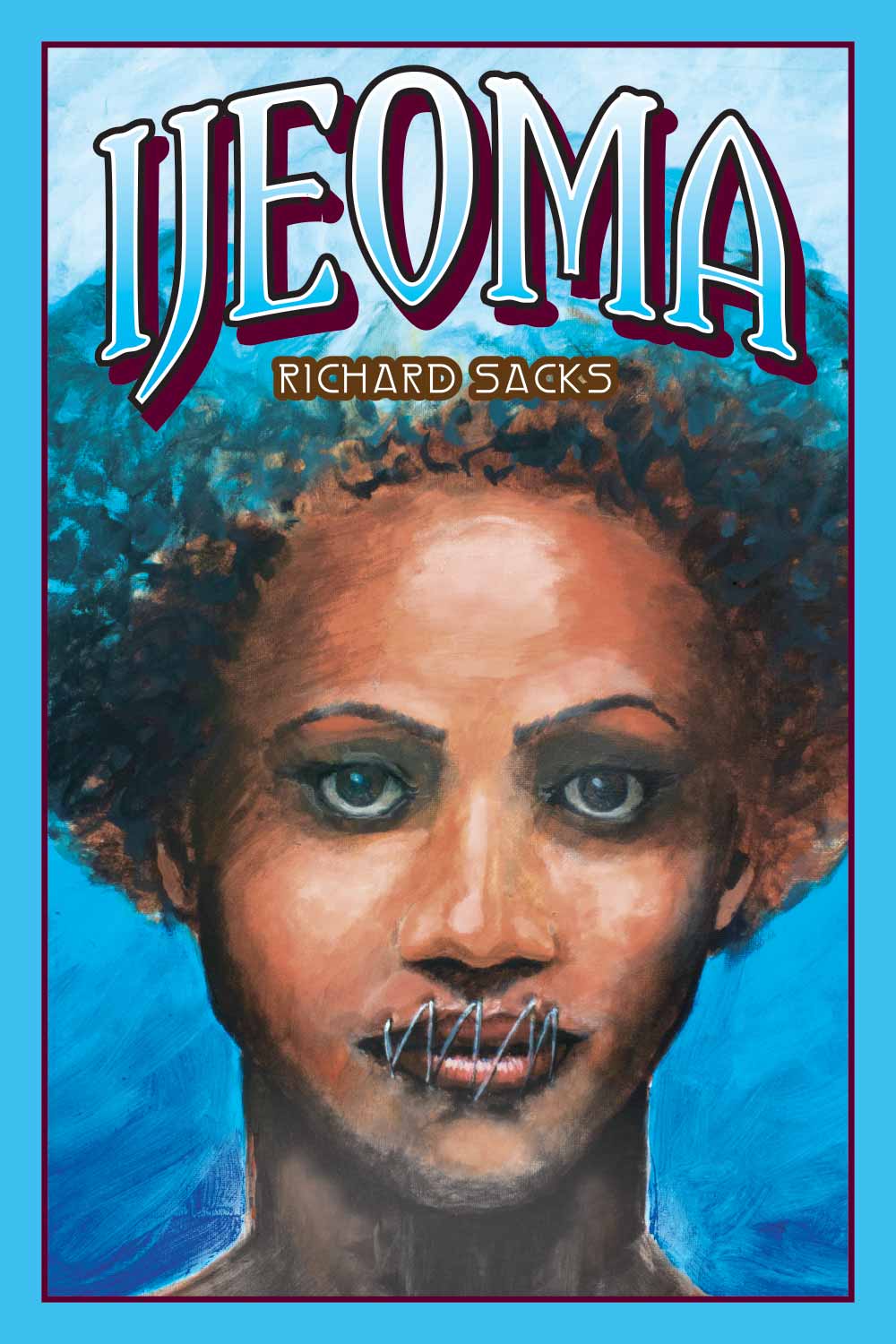 I completed this illustration and design for Richard Sacks' new book Ijeoma back in September but it should be available soon. I worked with both the staff at TriMark Press and Mr Sacks himself.
The book is a story about a young mom from Nigeria and her experiences with genital mutilation, custody and immigration battles, and more.
The original concept was far more complex (kind of a collage), but we decided something that could hold up well when greatly reduced was better.
The stitched mouth was both a metaphor for genital mutilation and the attempts of people to silence her. The concept beyond the stitched mouth was a bold portrait of a strong and defiant, young, attractive, Nigerian woman.
The illustration is an acrylic painting on a stretched canvas 18"x24". I used lots of reference photography, but didn't use any one single model. The woman you see in the illustration is one hundred percent fictional and a product of my imagination only. Hiring a model for reference photography would have been a good idea, but I didn't. This is one reason I felt comfortable changing her looks a lot as work progressed.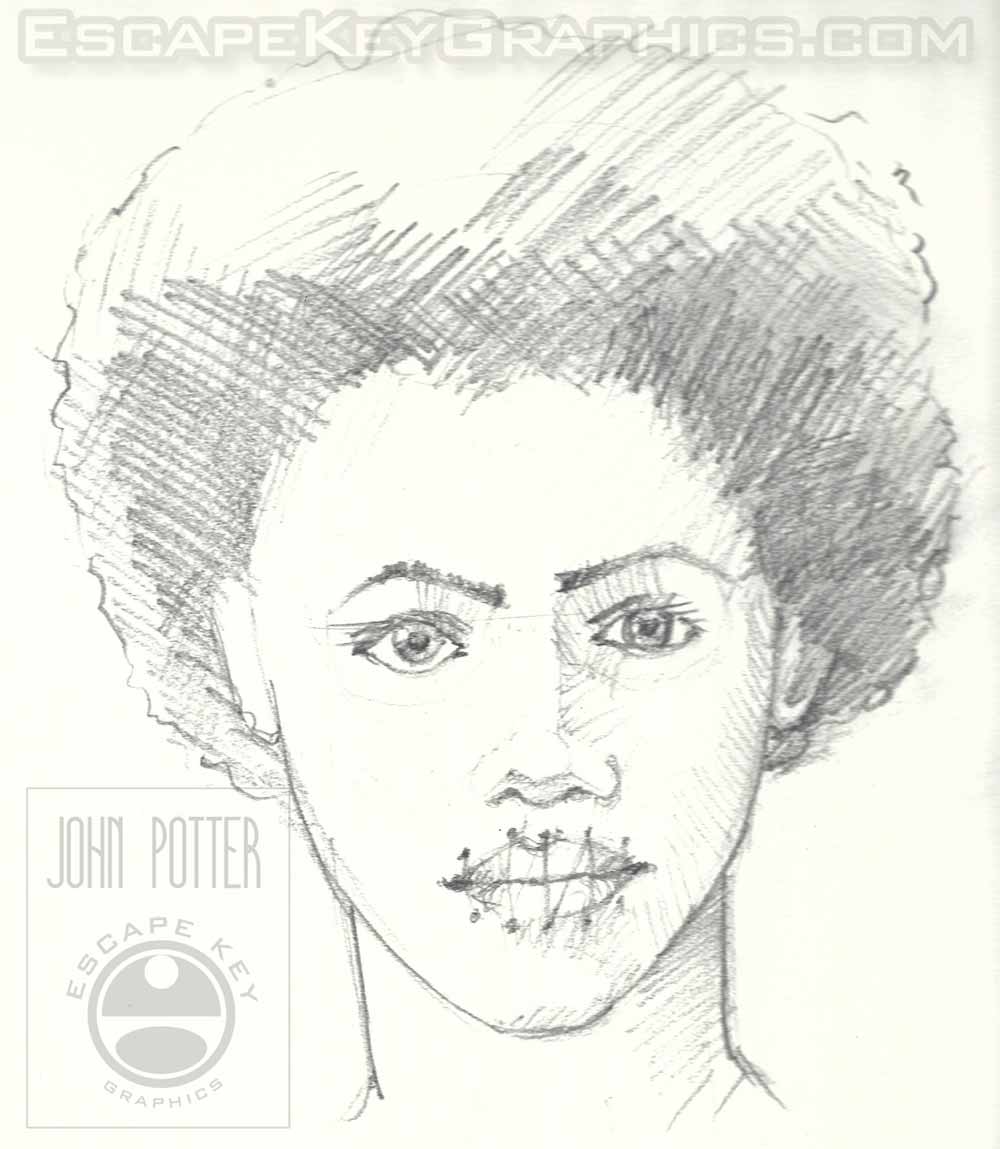 Of course the starting point was a sketch. This wasn't the only sketch or concept I submitted, but this is the one that was approved.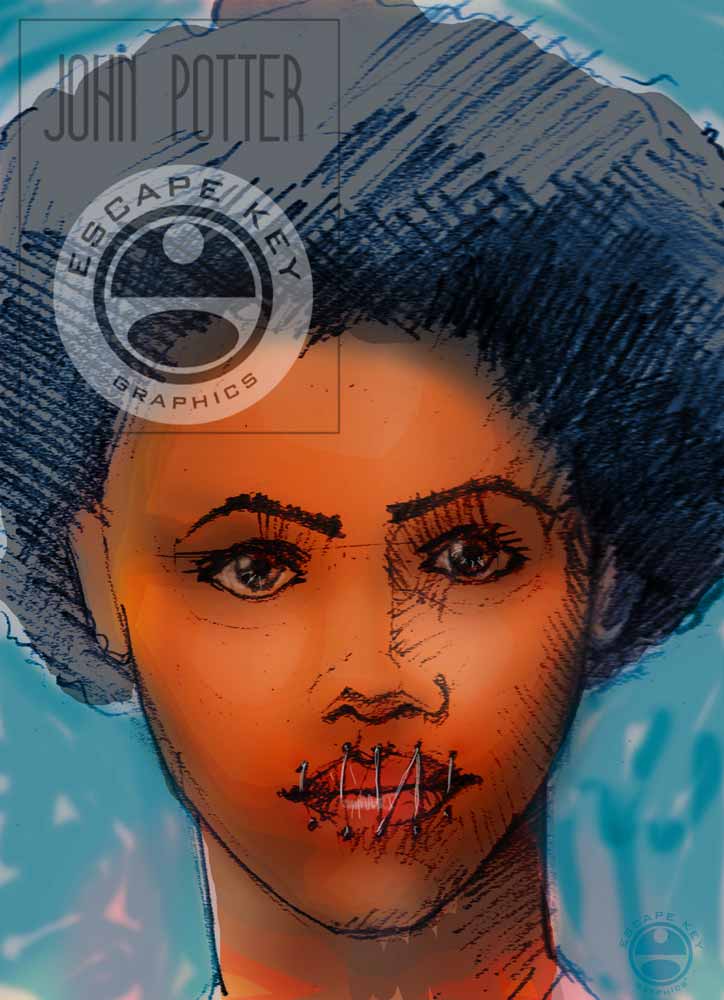 Next I created a color sketch in Photoshop using the original sketch as a basis.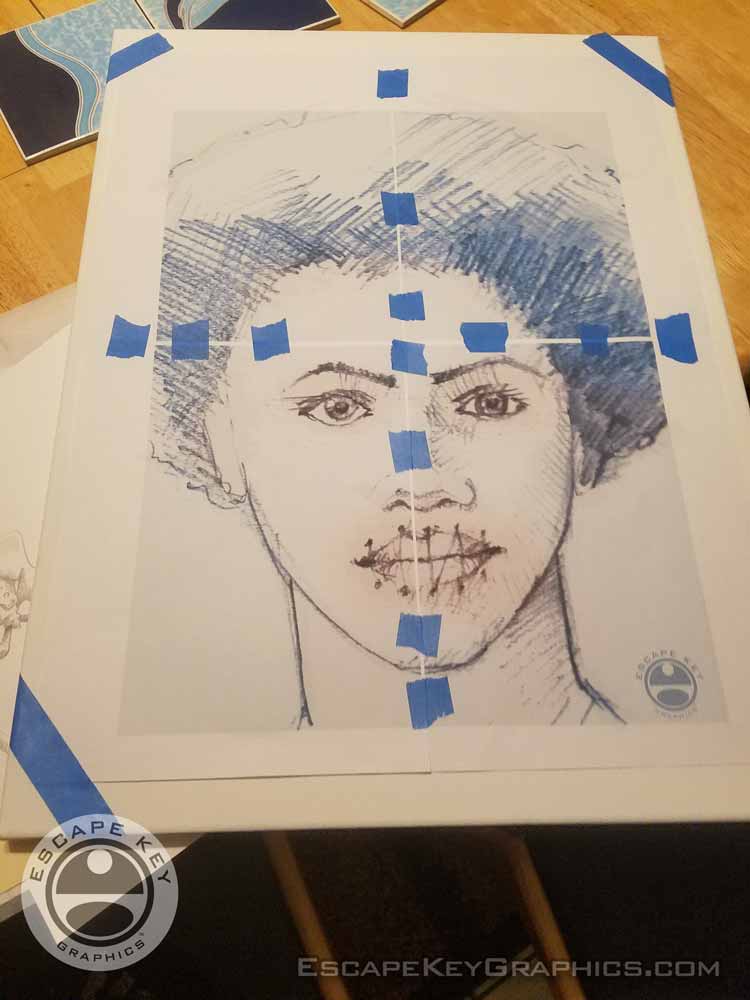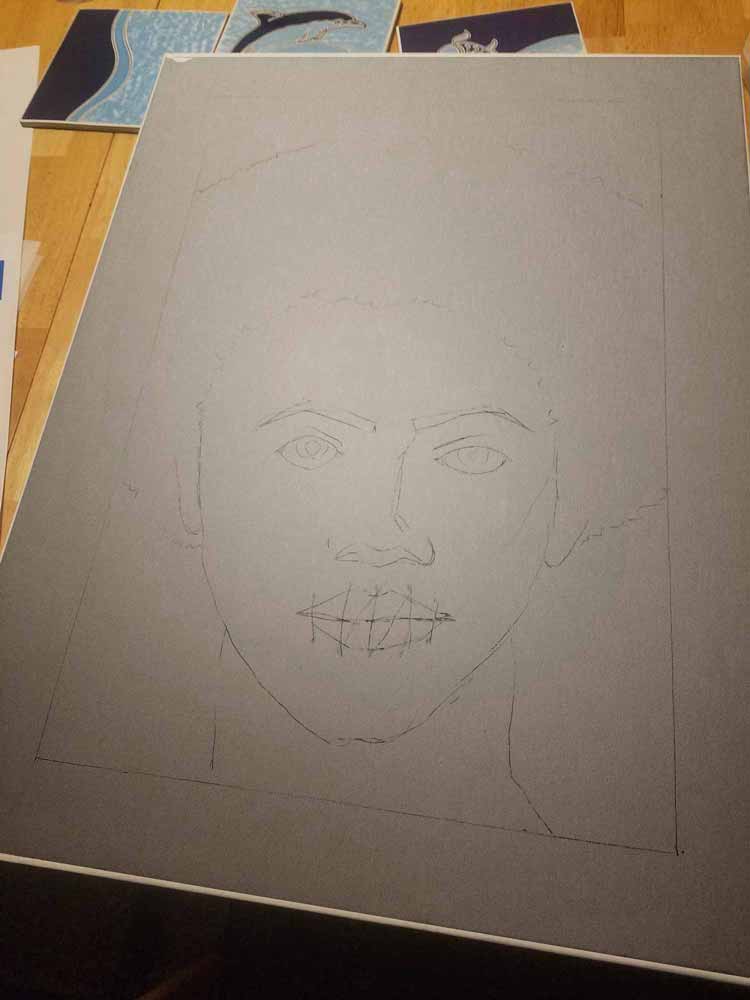 With the color sketch approved I made some minor adjustments and transferred the basic image to canvas and left plenty of extra room for bleed or if we decided to crop differently.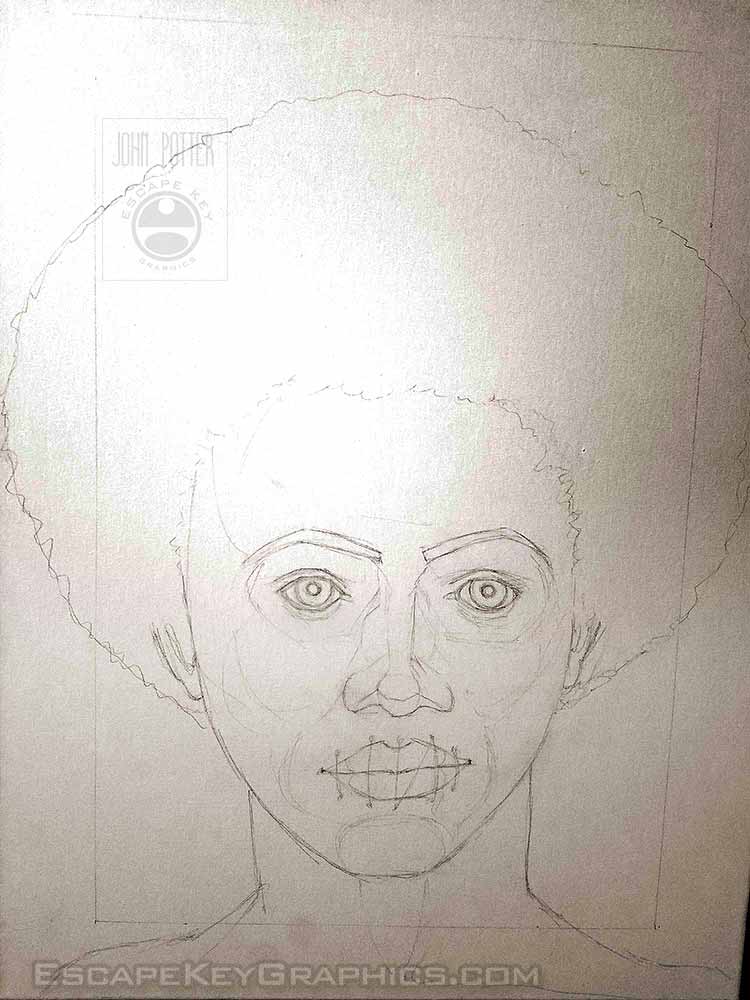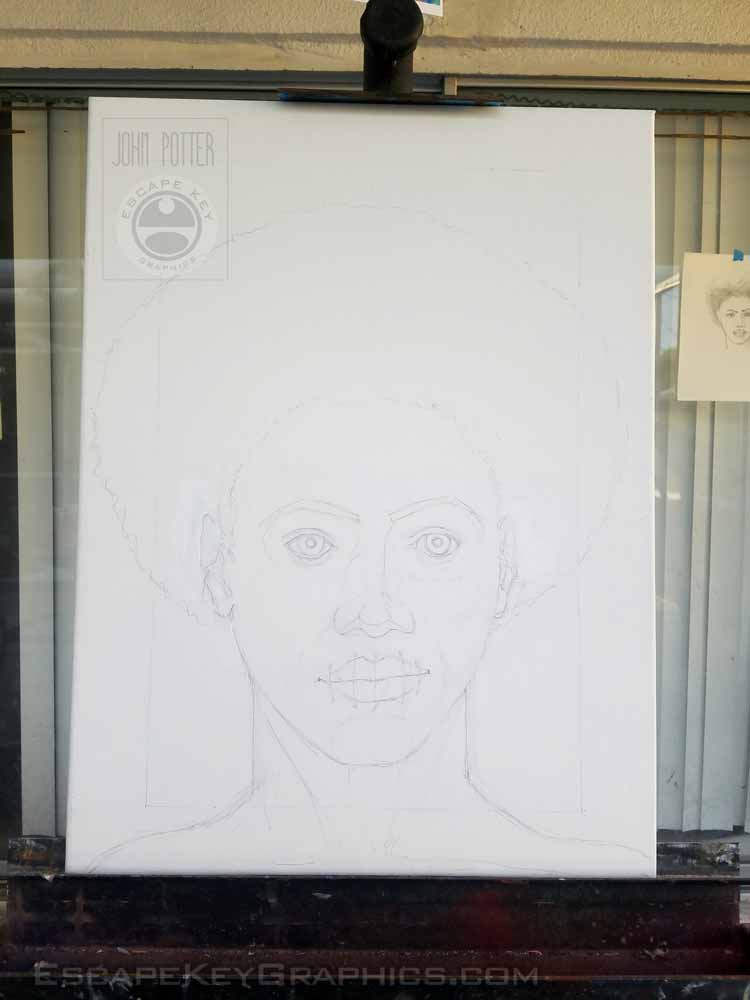 I re-drew the portrait as an outline that would guide me during painting. At this scale it was easier to fix some minor proportional errors etc.
At this point I began a monochrome under-painting of Ijeoma's face and part of her hair in a warm brown tone.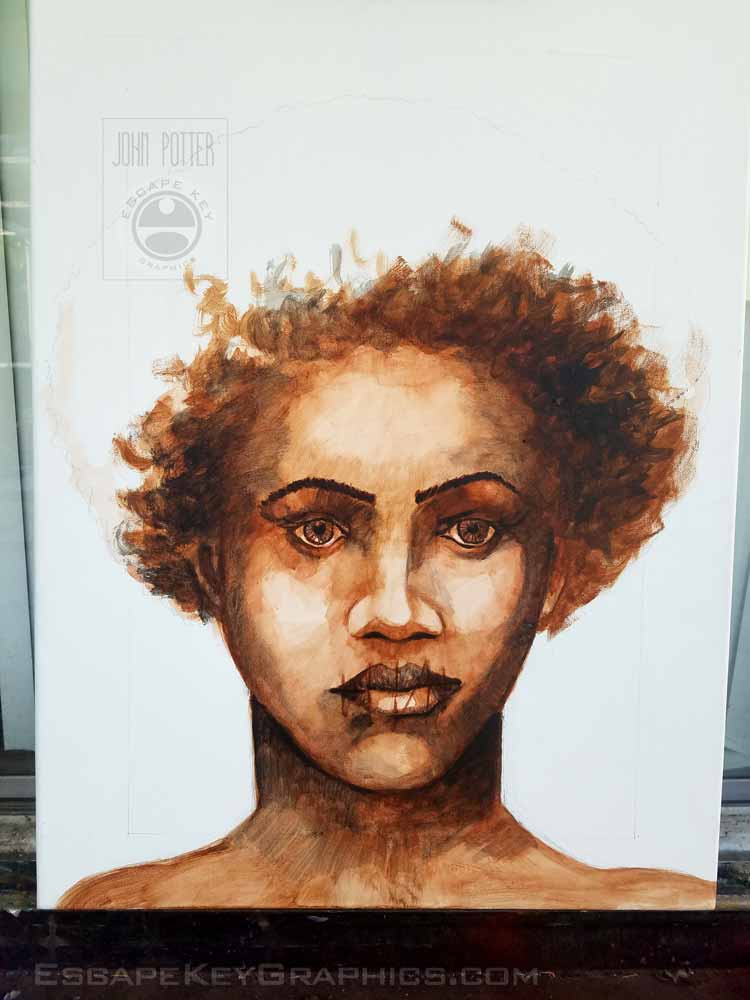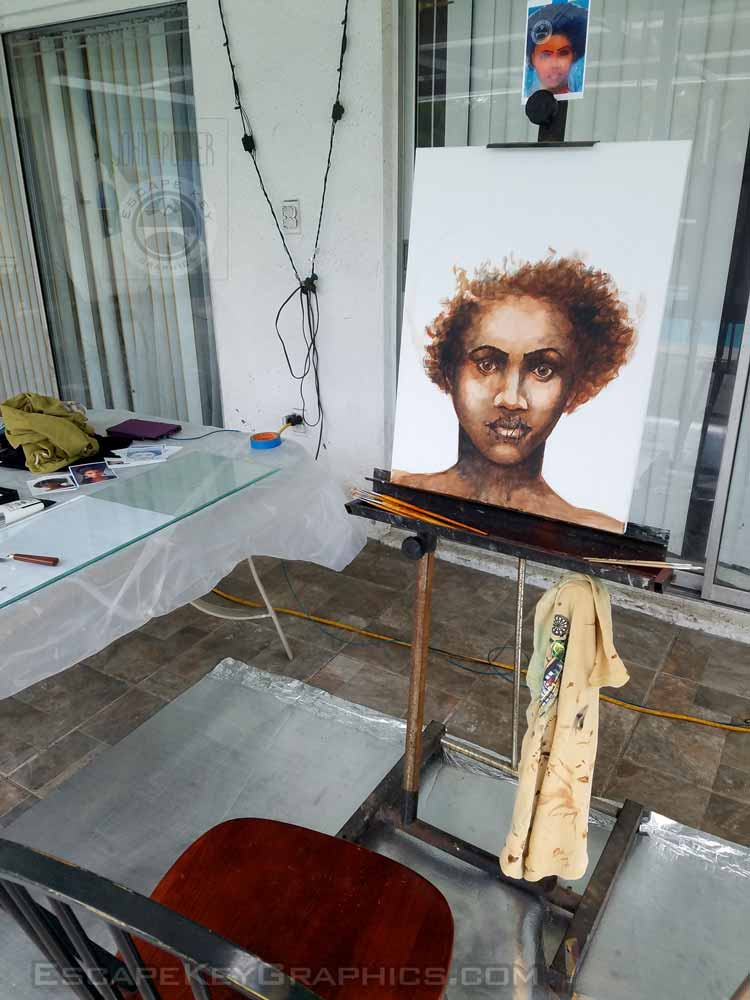 I then proceeded to do the rest of the underpainting in blue.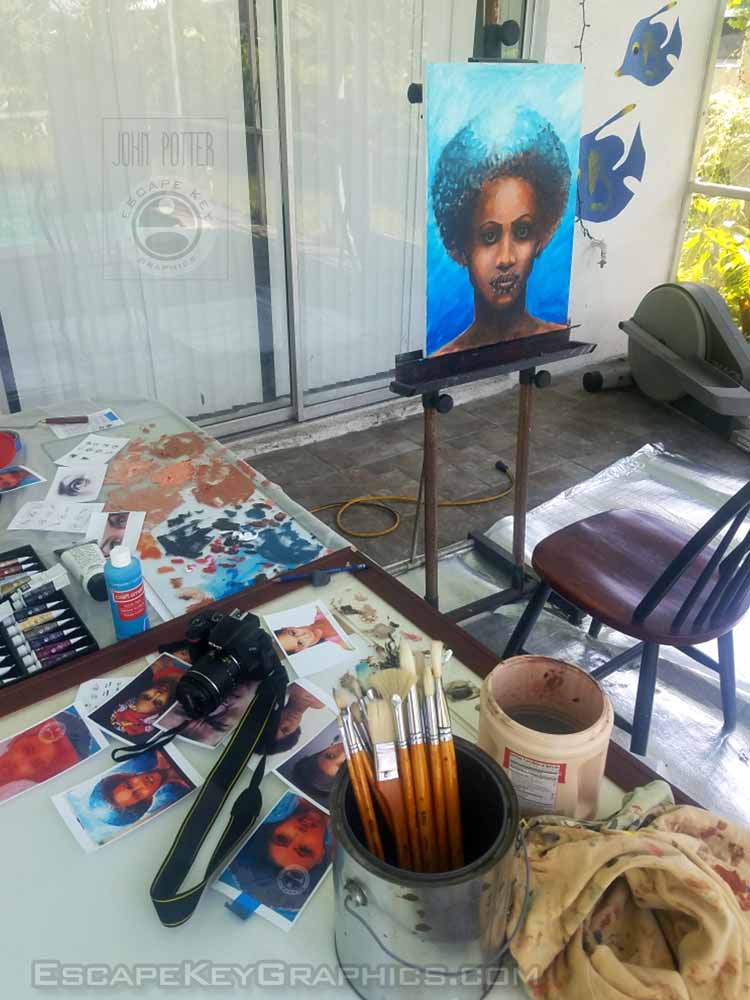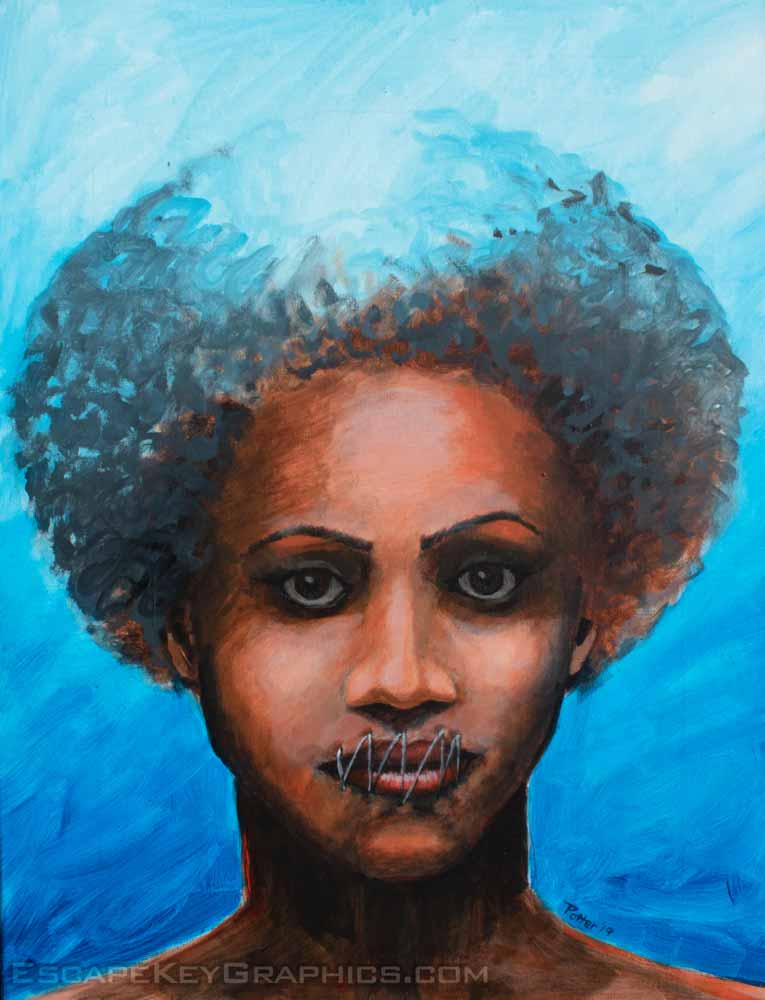 I changed her eyes as well as made many other tiny refinements to arrive at the finished product.
Next came the graphic design of the cover. Here are some concepts that didn't make it.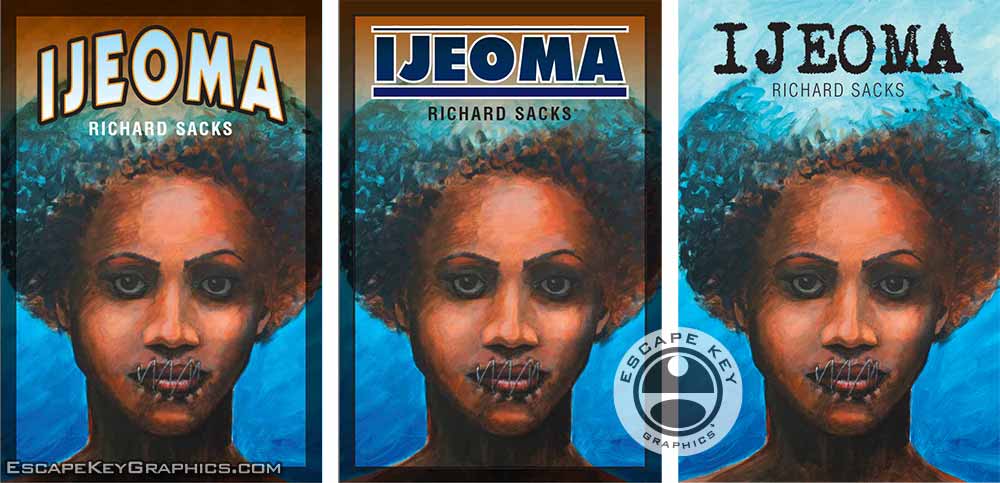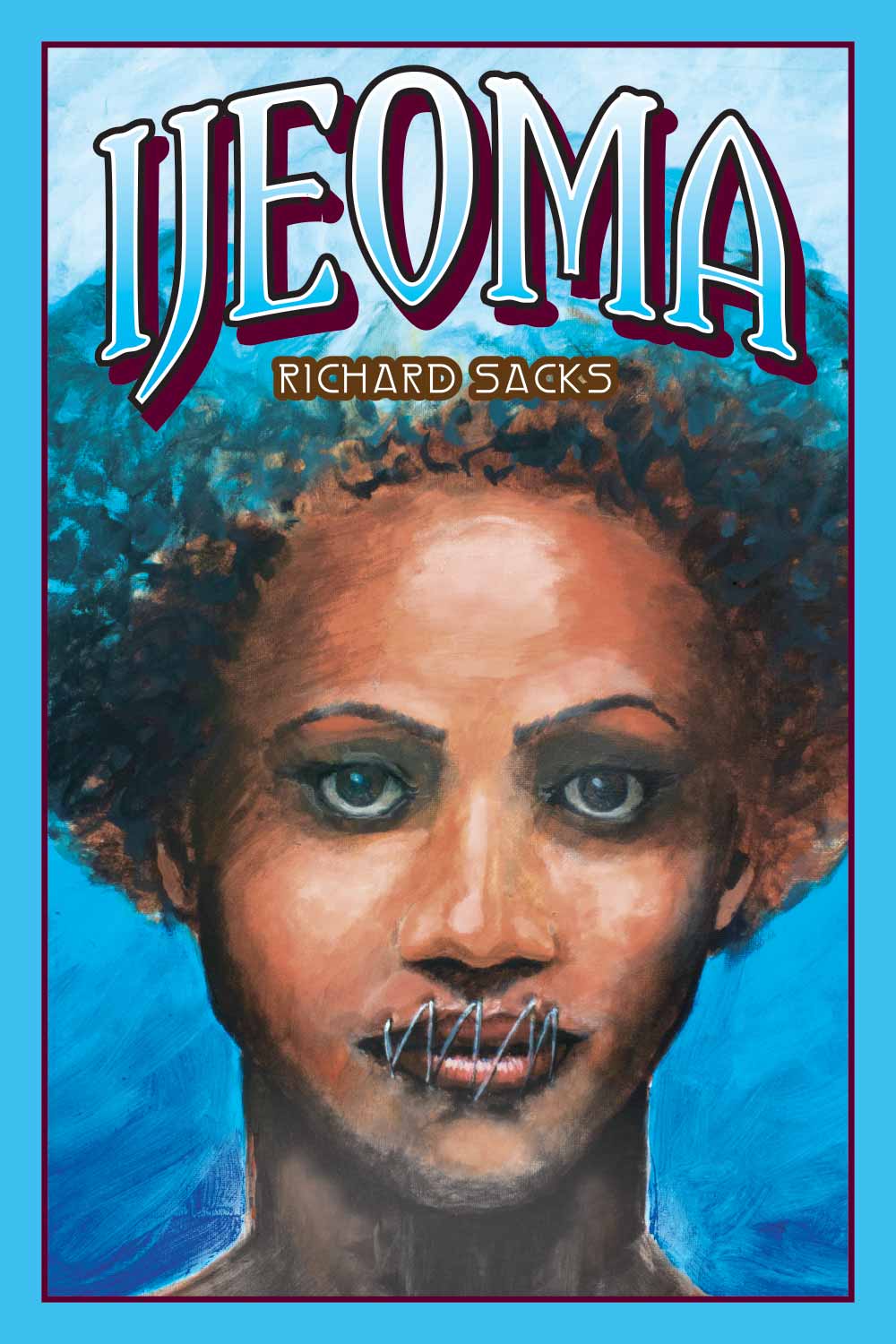 This is the design the client approved along with a little retouching and some color adjustments in Photoshop. You can see a big zoomable version of the painting here.
Be sure to look for Ijeoma on Amazon.com!
If you have a need for illustrations similar to this please contact me.
COVER DESIGN AND ILLUSTRATION:
ABOUT COVER ILLUSTRATIONS:
There's a popular saying that you shouldn't judge a book by it's cover, but people do. If you've invested your time, money and effort into a piece of literature or a publication of any sort you need to get the best, most eye catching cover you can. I've been told by authors that my cover illustration sold more copies of their book than their literary content. On the one hand that's a little sad, but on the other that author reached readers he wouldn't have otherwise. Another thing of note is the comparison of photography to illustration. I love photography and sometimes that's the right choice for a cover, but an illustration can more clearly describe an ambiguous concept or depict a fictitious location as well as other things you just can't go out and take a picture of. In an illustration I can also control color brightness manually down to digital precision as well as a lot of other specific details you just can't in a photograph.
I've illustrated a lot of book, magazine and other publication covers over the years. I'm not sure when I made my first, but I think the oldest one I'm showing on my site right now is the cover of Phillip Singer : An Accounting from 2011. It was an oil painting done by hand and photographed, then I did the graphic design in Illustrator and Photoshop. All of my recent cover work is done solely on the computer and most of it is vector based.
PORTFOLIOS:
By Software Used:
By Application or Use:
By Method: