2020 FLIBS maps at the show
Illustration and Design by John Potter - Escape Key Graphics
Please visit FLIBS.com for official show information.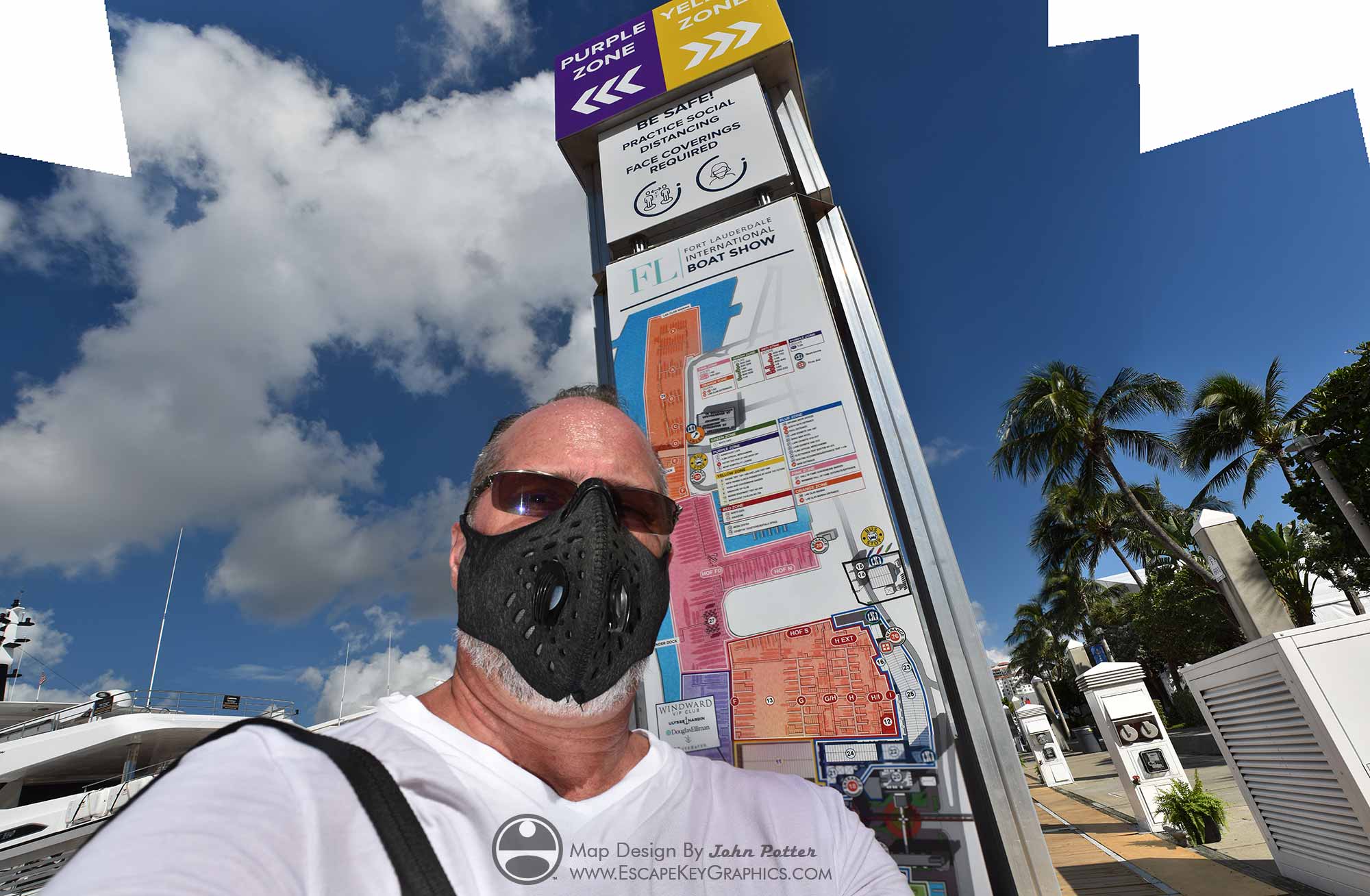 This is my tenth year making maps for the Fort Lauderdale International Boat Show, the world's largest boat show, and I am honored and humbled to be a part of it especially in these weird and trying times.
I got to attend FLIBS 2020 yesterday and shot some photos of the work I did for the show in it's final form. These included the folding Z Card maps that are available at the many information booths throughout the show and map signs of both the whole show and details of smaller areas. The flip side of the Z Card folding maps features transit and parking maps and information.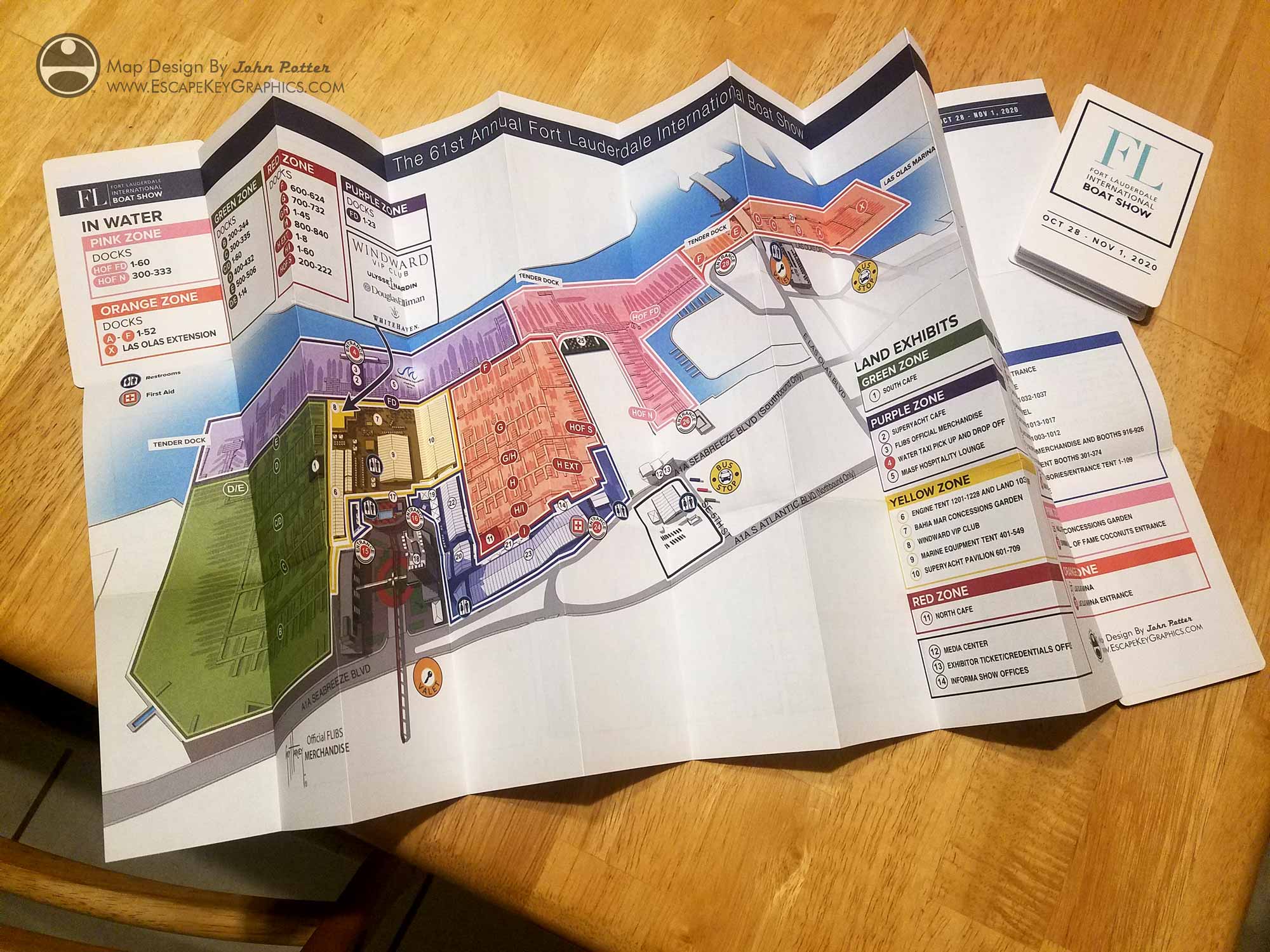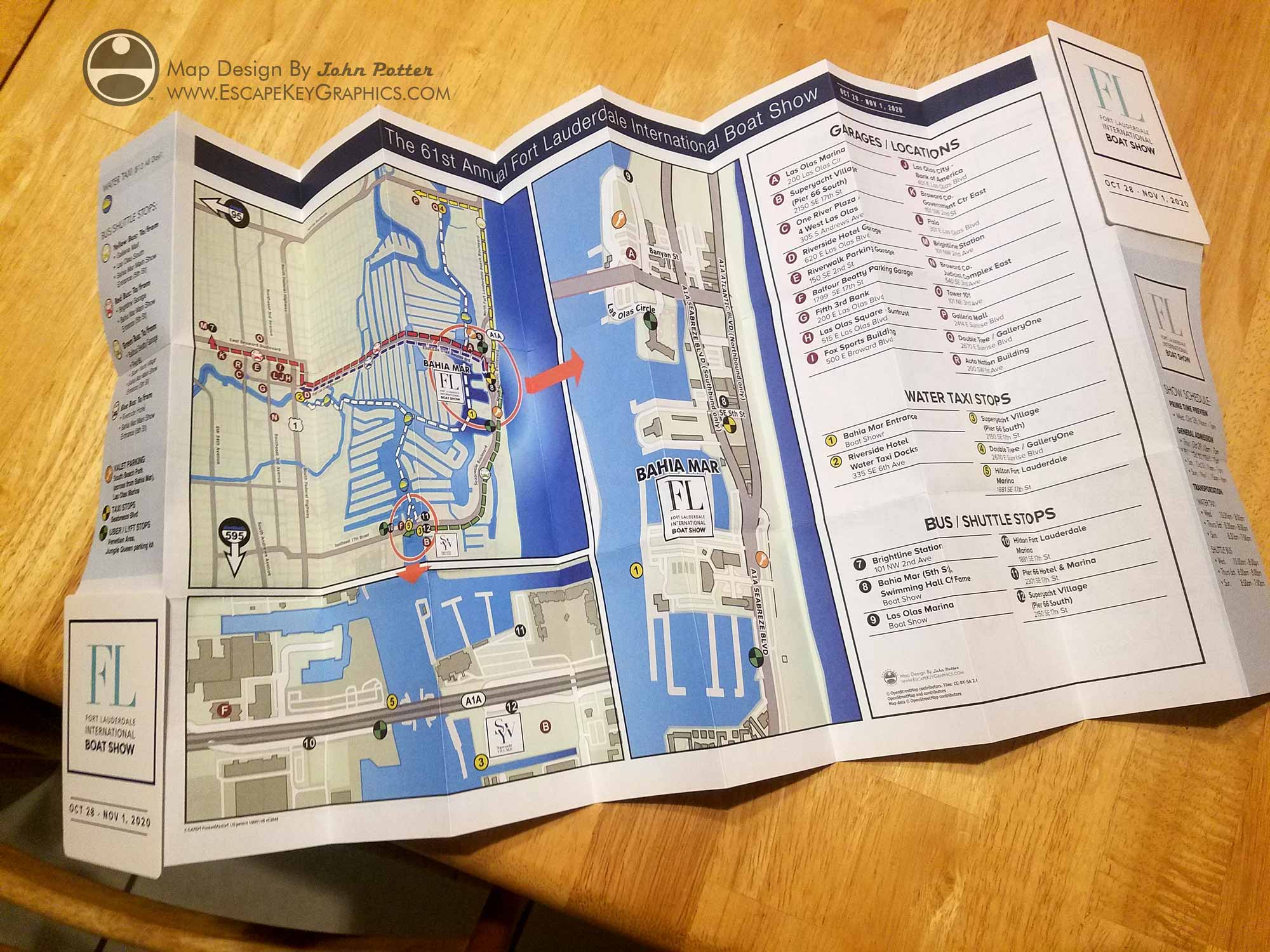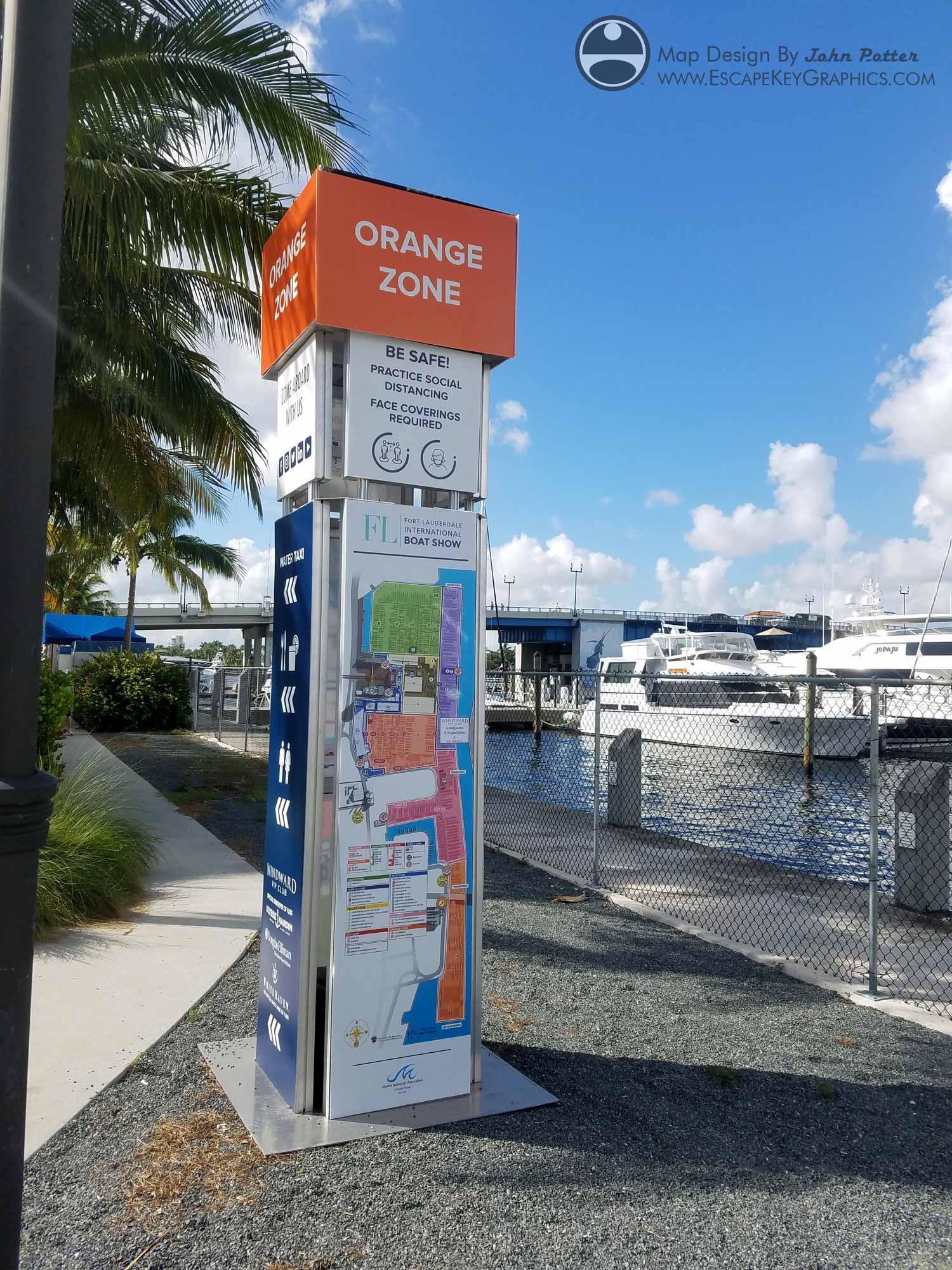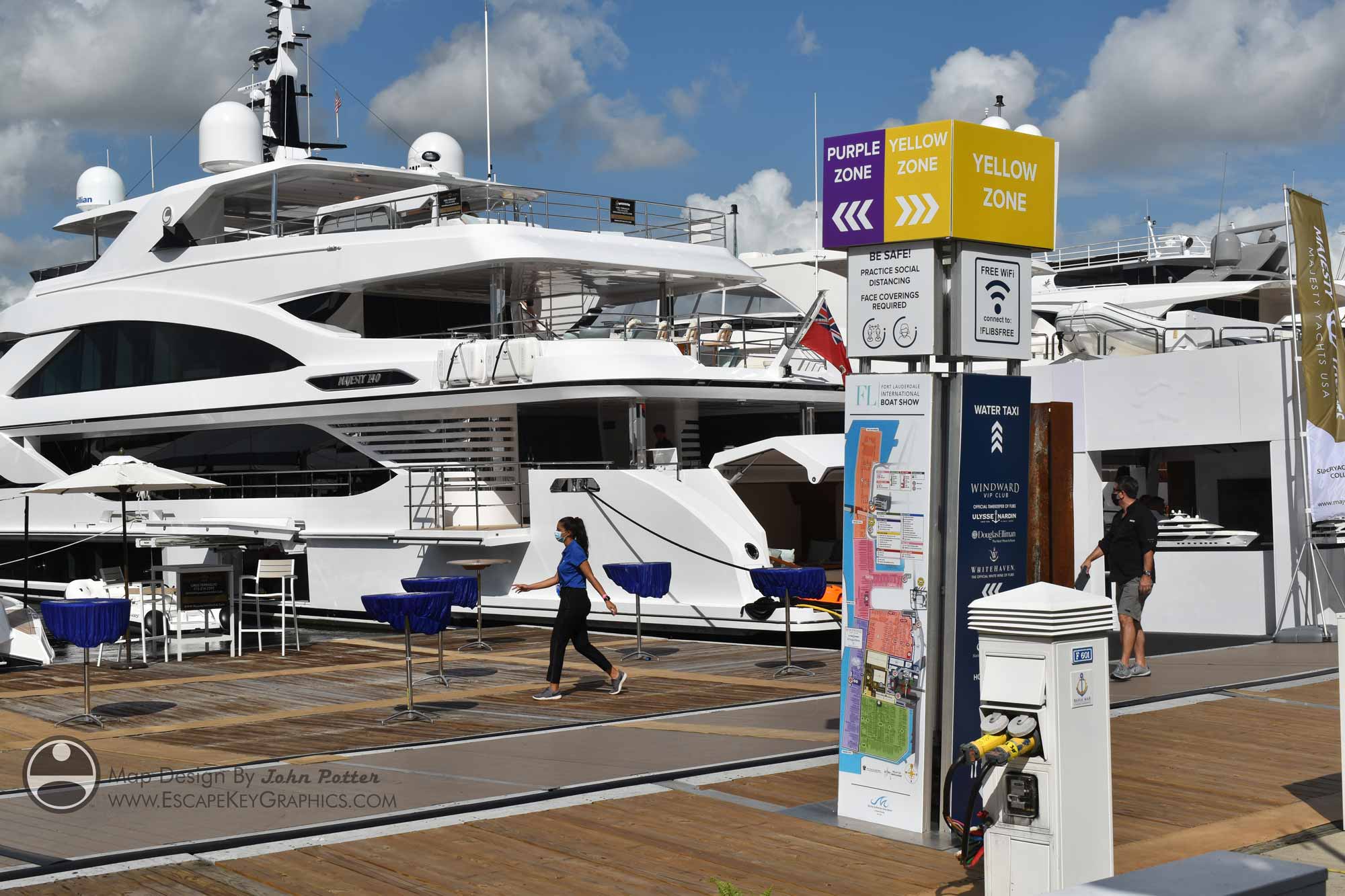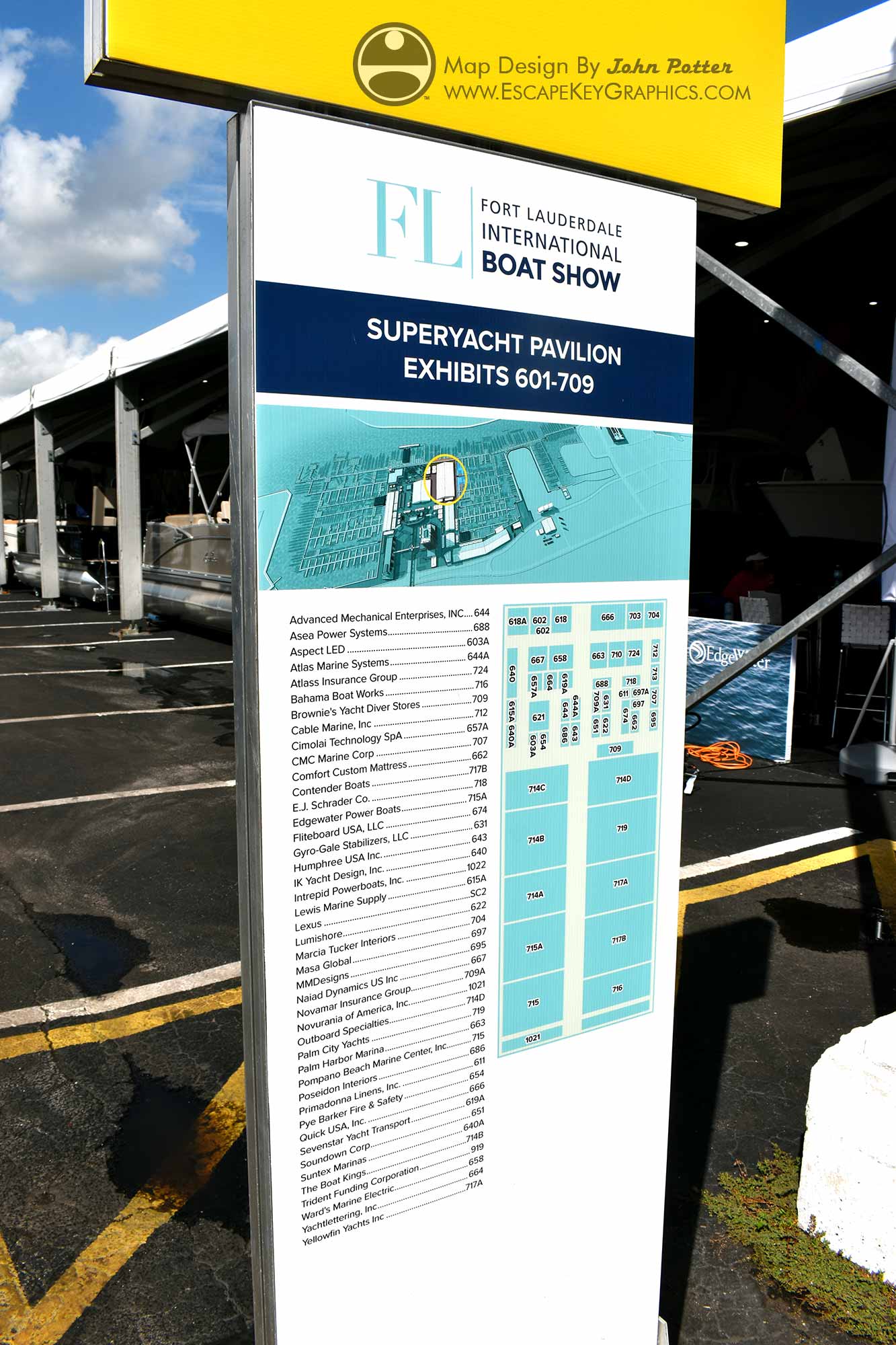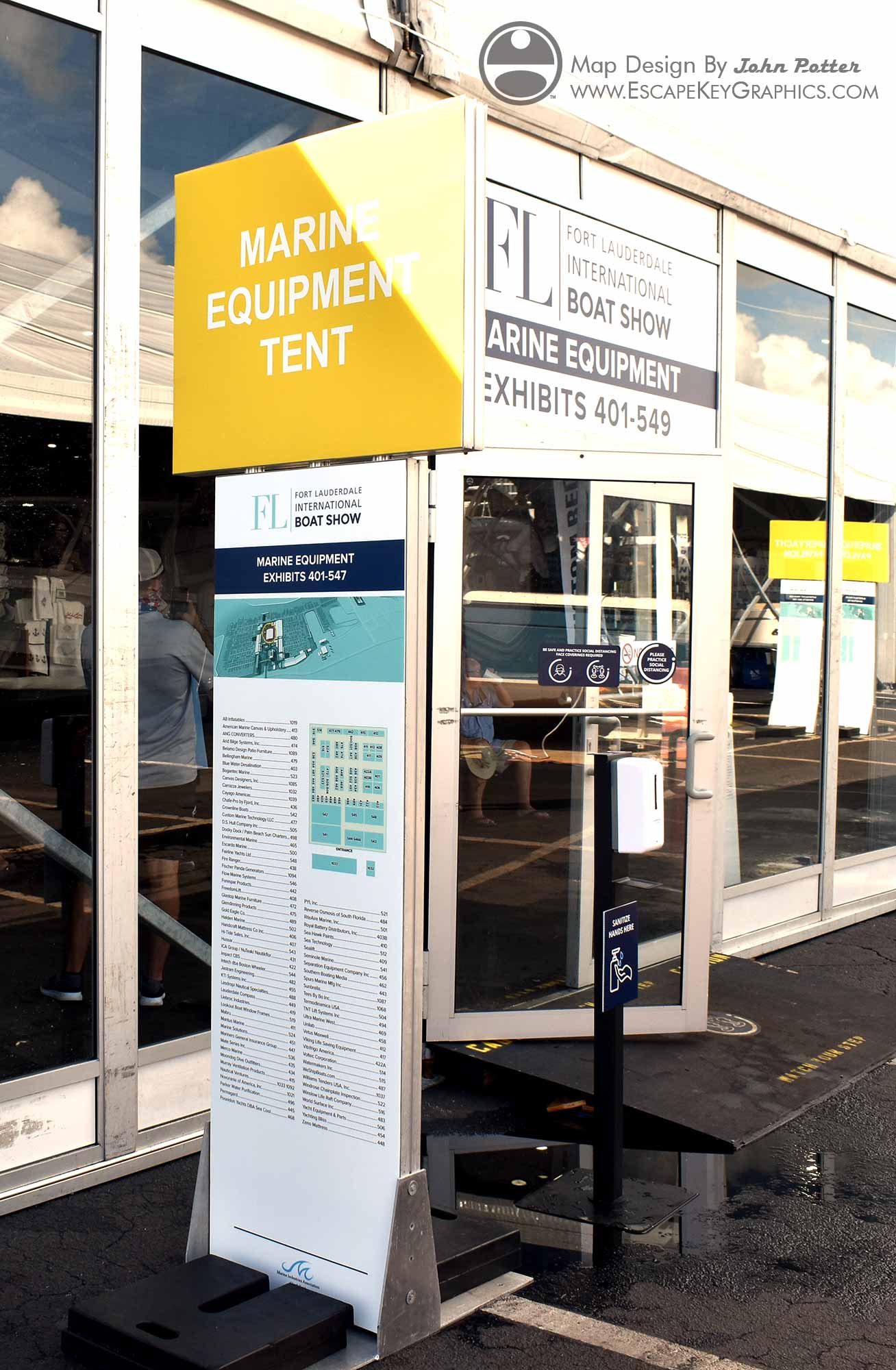 ---
Bahia Mar, Swimming Hall of Fame and Las Olas Marina Maps for FLIBS :
2022
|
2020
|
2019
|
2018
|
2017
|
2016
|
2015
|
2014
|
2013
|
2012
|
2011
|
2010
ABOUT THE FORT LAUDERDALE INTERNATIONAL BOAT SHOW:
Held in Fort Lauderdale, "SUPERYACHT CAPITAL OF THE WORLD" The Fort Lauderdale International Boat Show, which is referred to as FLIBS by folks in the industry, is the largest boat show in the world. Of course this depends on the unit of measure you choose, but at 278,000 square meters, multiple locations, attendance around 100,000 and exhibitors at around 1000 it is inarguably huge. A visitor can expect to see around 150,000 yachts and superyachts, exotic car displays and more. It is said to provide a statewide economic benefit of $857 million which is more than a $100 million a day.
I illustrated the primary map for FLIBS from 2010 to 2022 (with the exception of 2021). In that time I changed the style, the software I use and changed things up to improve the map as the show also gew. This has all taken place working closely with the staff of Show management which is now Informa Markets. In addition to the primary map I illustrate maps for use in the phone app, on signs and for multiple locations including the convention center.
PORTFOLIOS:
By Software Used:
By Application or Use:
By Method: