Street Art illustration promoting youth sports
Artist, Illustrator: John Potter - Escape Key Graphics
Project Management by Holly Bonkowski - Assistant Director of Cultural Arts - City of Pembroke Pines

This is one in a series of vinyl wrap illustrations I created for The City of Pembroke Pines, Florida. The illustrations are being used to beautify utility boxes at intersections throughout the city.
Once a location was established I went on site and measured the box. I created both a flat, scale, projection drawing of the box and created a 3D model in Sketchup. The model allowed me to see how the sketch would really fit wrapped around the boxes and the flattened projection was necessary to create final art that wraps seamlessly around the boxes.
This specific box is at the intersection of Pines Boulevard and University Drive on the southwest corner.
This box features an augmented reality feature. To view the augmented reality you will need to install the EyeJack app on your smart phone. Note that I am not tech support or affiliated with EyeJack (although they seem pretty cool).
There is a QR Code on the box you can scan with the app to download the necessary file to your phone.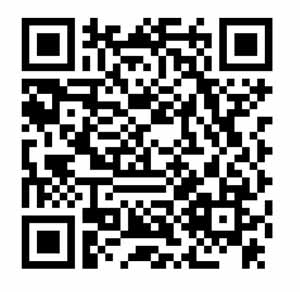 If you are using a device other than your phone to view this you can scan the QR code and you can test it with the image above. This will also save you some data if you have a WIFI connection right now.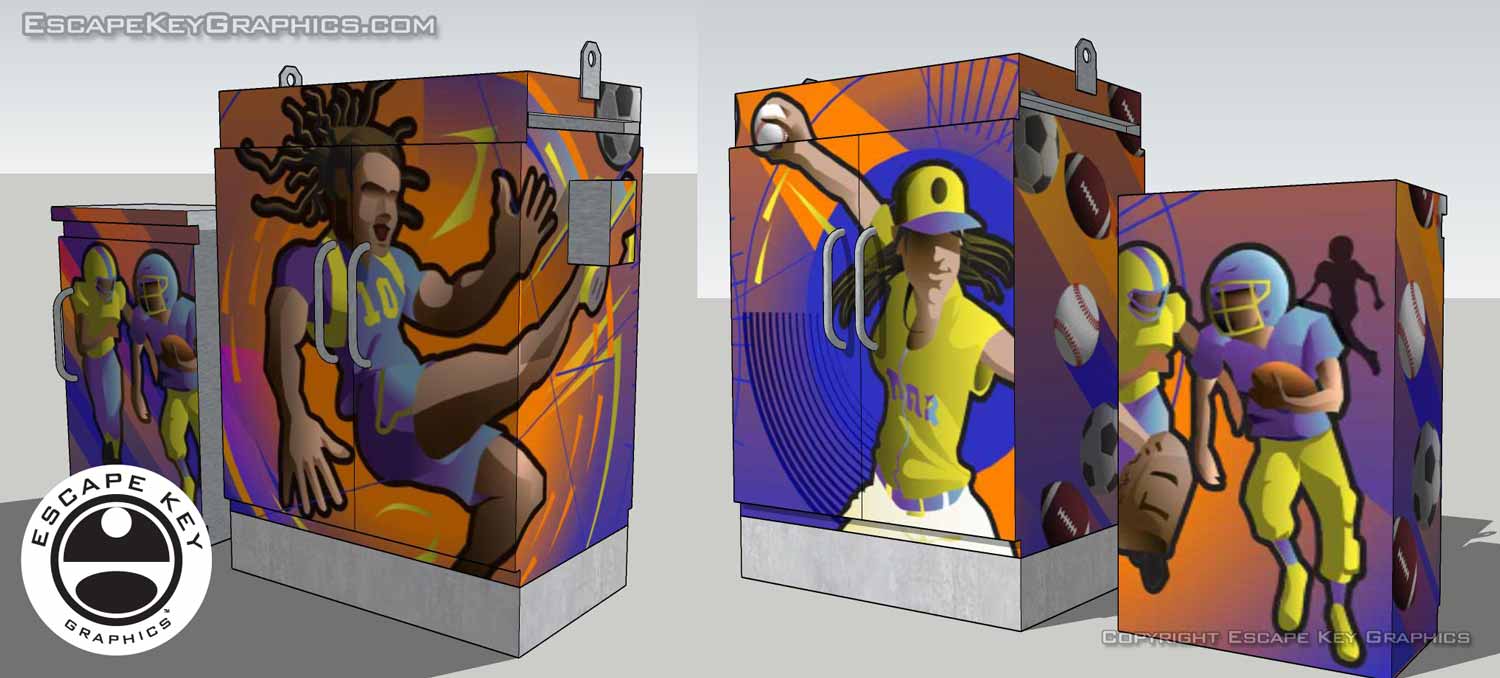 As seen in The South Florida Sun Sentinel and Our City magazine: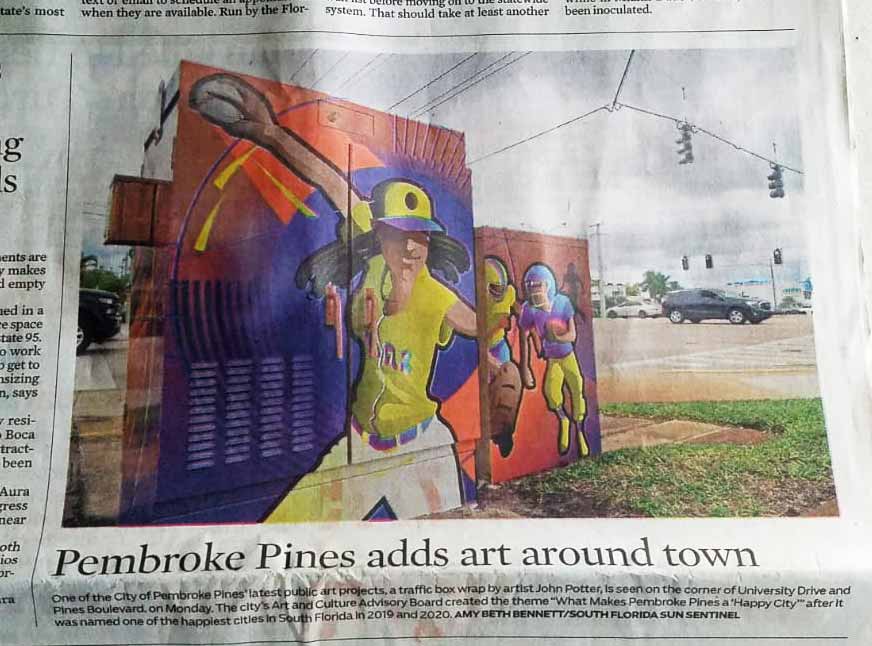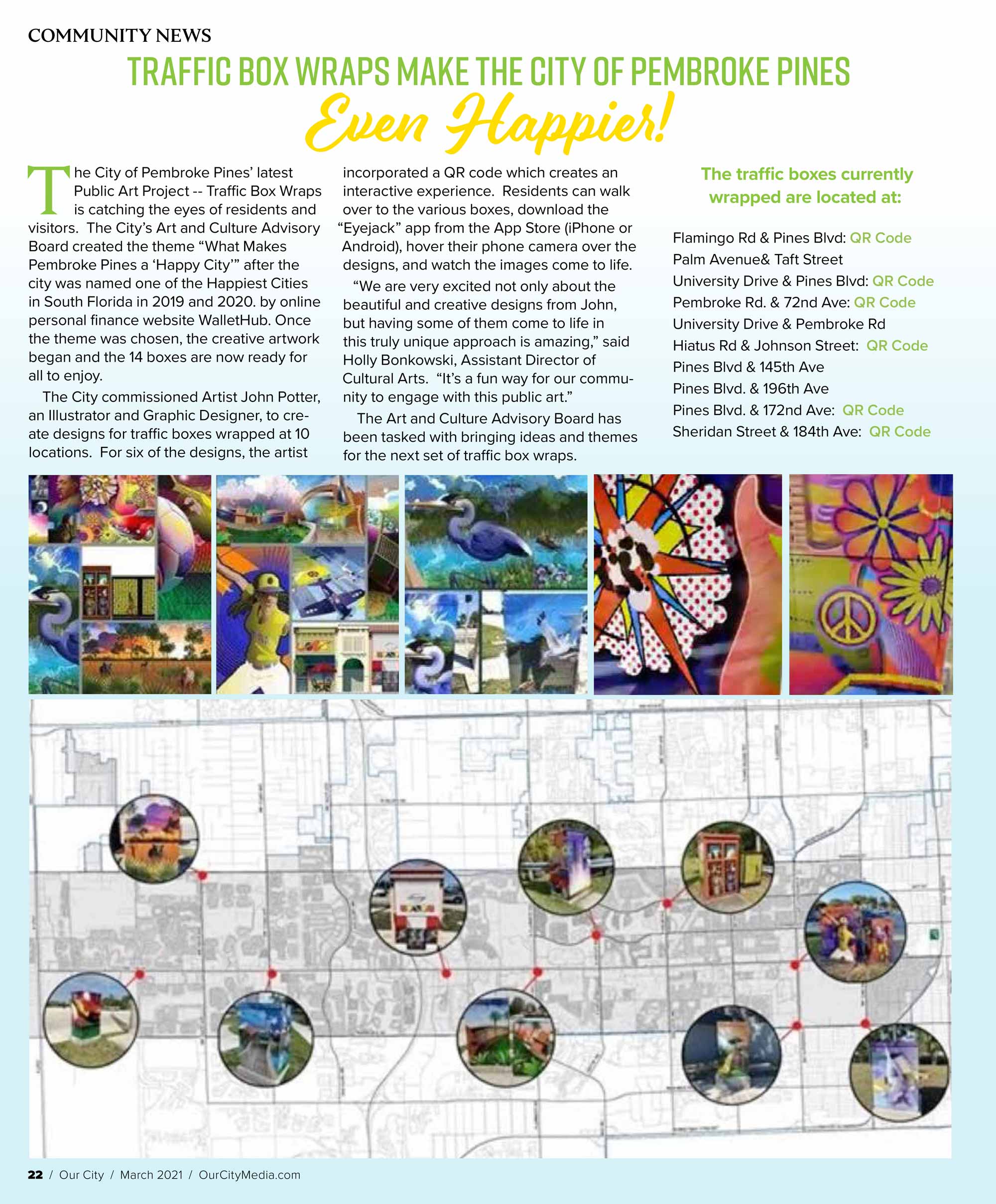 CITY OF PEMBROKE PINES UTILITY BOX ILLUSTRATIONS:
VECTOR ILLUSTRATIONS:
(Created using Adobe Illustrator)
PORTFOLIOS:
By Software Used:
By Application or Use:
By Method: