Poster illustration for a marathon - Florida Illustrator
I have just completed the illustration to be used as a promotional poster for the Fort Lauderdale A1A Marathon & Half Marathon. I'm very excited and looking forward to the run and associated expo. I am showing many of the sketches and work progression in this post so that you can have an inside look at the creation process. Florida Illustrator.
I would like to thank Katty Peraza of KP Designz for suggesting this great idea and her patience and direction as well as the folks at Exclusive Sports Marketing, Inc. for giving me the opportunity to create the poster.
The images in the GIF above are actual updates of progress on the illustration that I have sent to my client. These regular updates are my standard practice so that the client knows what's going on.
Commemorative posters will be given to registered race participants. High quality giclee prints, T shirts and some other products are available from my Society6 page.
The race is February 15th. To register or for more information visit their website at a1amarathon.com
These are the sketches I originally presented to the client as options...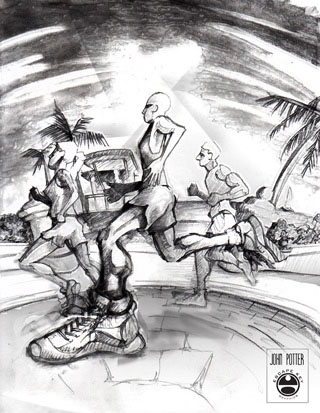 Concept 01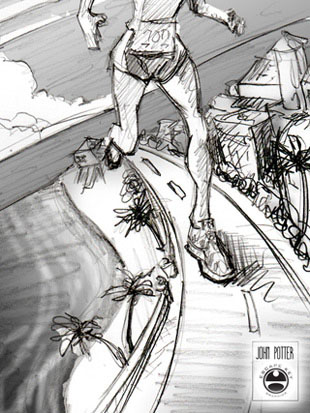 Concept 02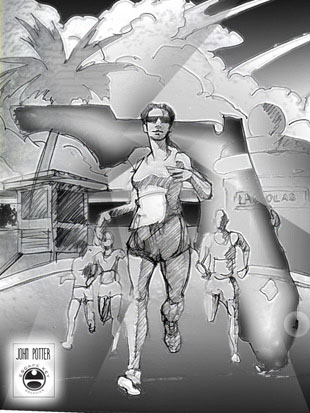 Concept03
Here are a couple of detail sketches I did while working on the final illustration...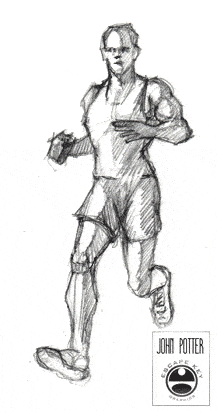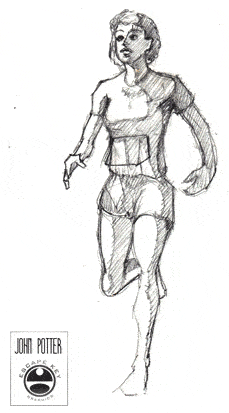 Here is a look at the background without the runners and map.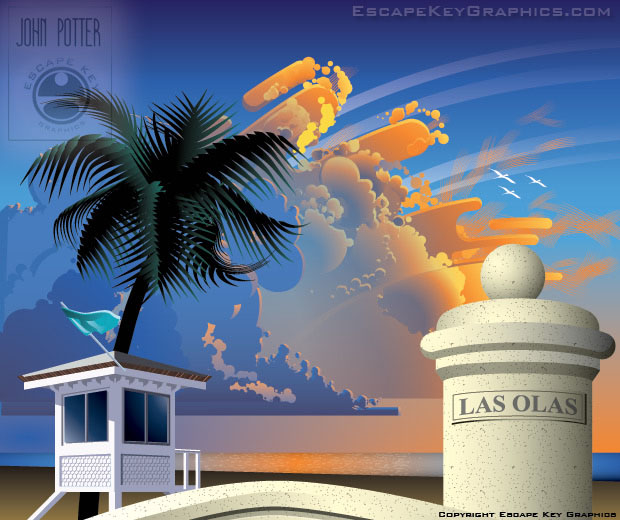 The illustration is available on tank tops and T shirts and more...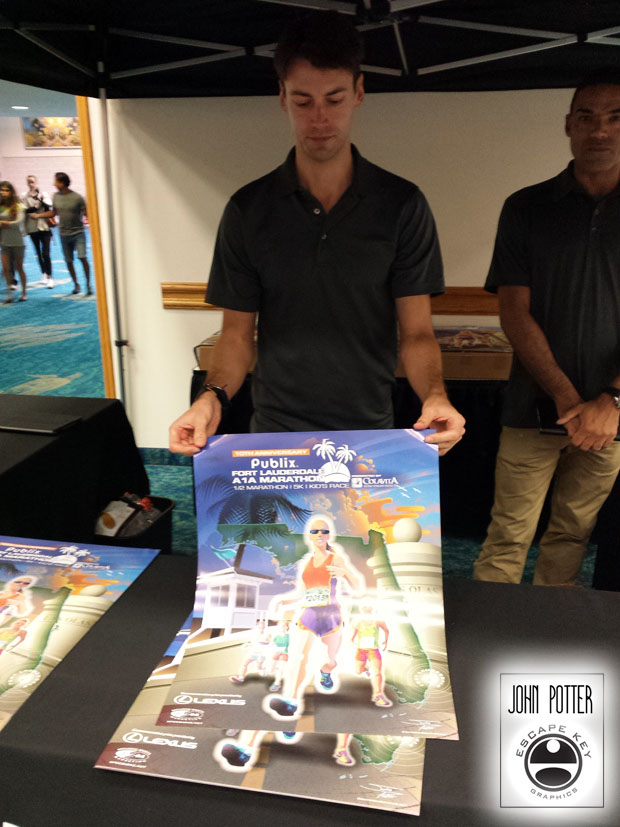 Posters being handed out at the Expo