Illustrated Map for Boggy Creek Airboat Adventures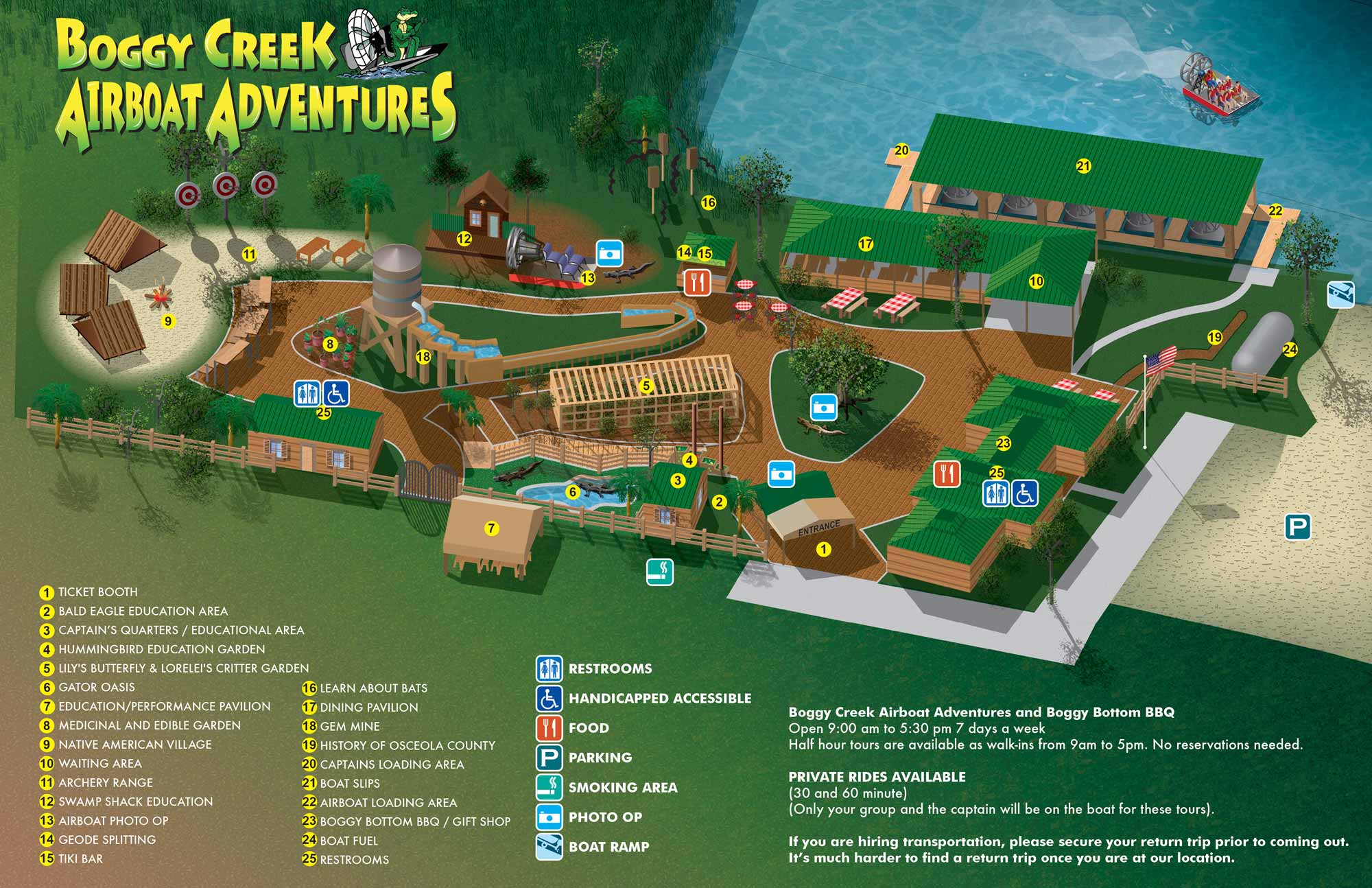 PARK AND THEME PARK MAPS:
ILLUSTRATED PARK MAPS:
If you are the manager of a botanical garden, a staff member for a Parks and Recreation department or have any similar job title part of your responsibility is helping guests to your park or parks find their way around without getting lost and I can help.
The term "parks" covers a lot from ball parks where kid's play matches to theme parks and nature preserve type parks. Over the years I've made maps for all kinds of parks, nature preserves, wildlife sanctuaries, botanical gardens, theme parks, you-pick agribusiness farms and just about anything else you could refer to as a park. In all cases finding what you are looking for geographically in a friendly and visually appealing manner was the task. I handle each project specific to the needs of the client and the location, so some the maps I've made are pretty realistic and range to a bit cartoon like. When you contact me about your map I will discuss your needs with you and together we can decide which approach is best for your venue.
PORTFOLIOS:
By Software Used:
By Application or Use:
By Method: