Illustrated Boat Show Map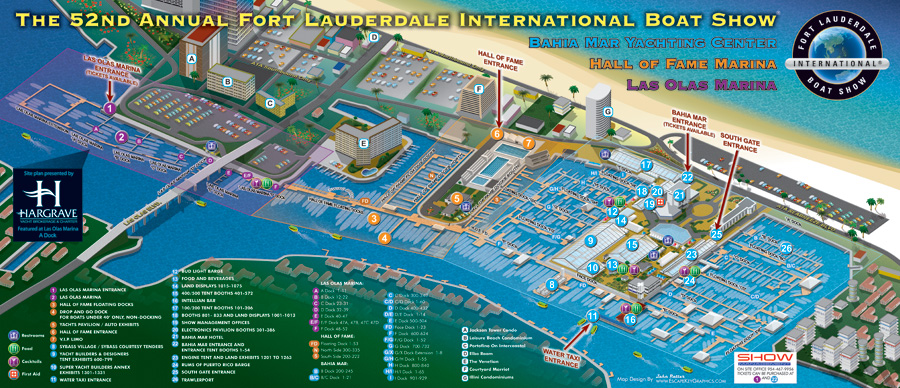 Once again it's time for the Fort Lauderdale International Boat Show. This time it's the 52nd Fort Lauderdale International Boat Show and I have been contracted by Show Management to update and upgrade the maps they used last year as well as make some new maps and uses for the maps.
In addition to the large map that features the Bahia Mar venue and the map of the Fort Lauderdale Convention Center I have created maps for the Hilton Fort Lauderdale Marina, Sails Marina, six details of the main map for use in the boat show program and the transit map I featured on my blog back in June.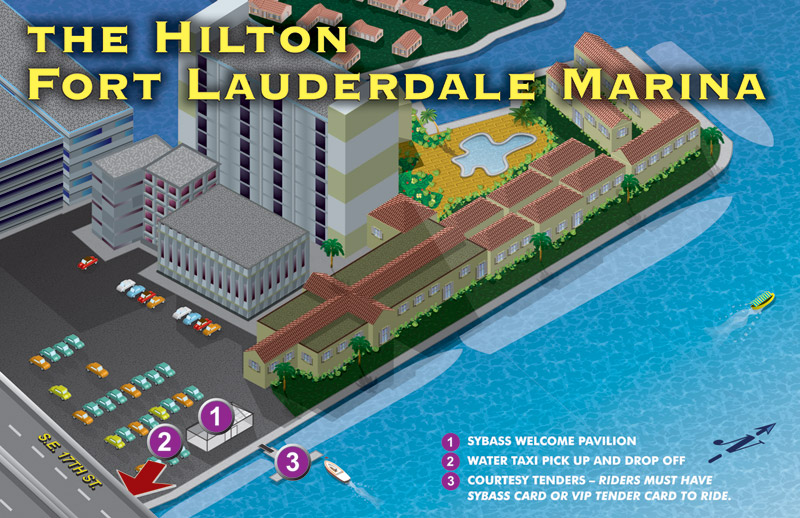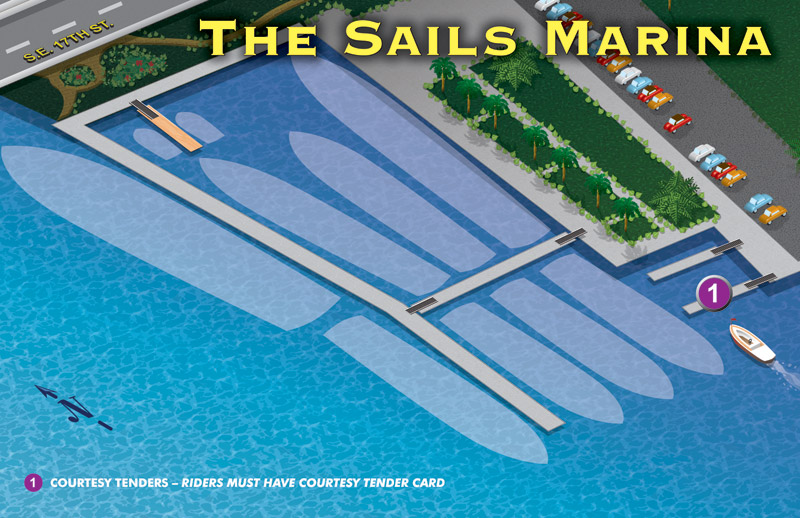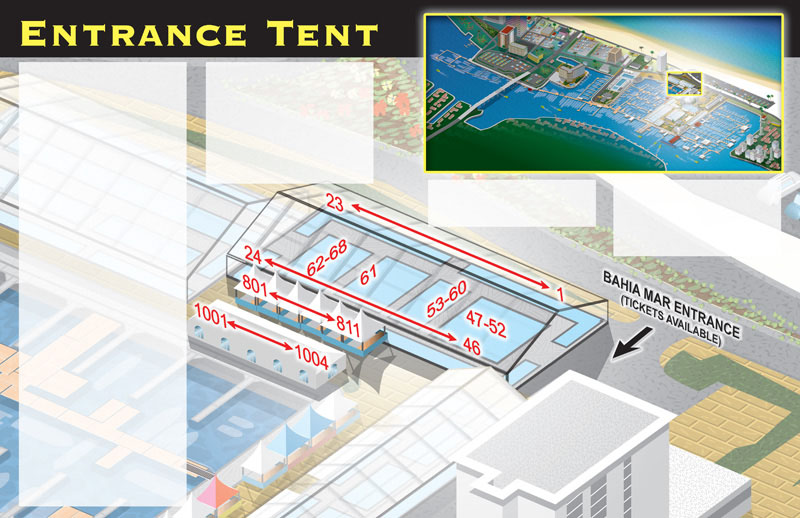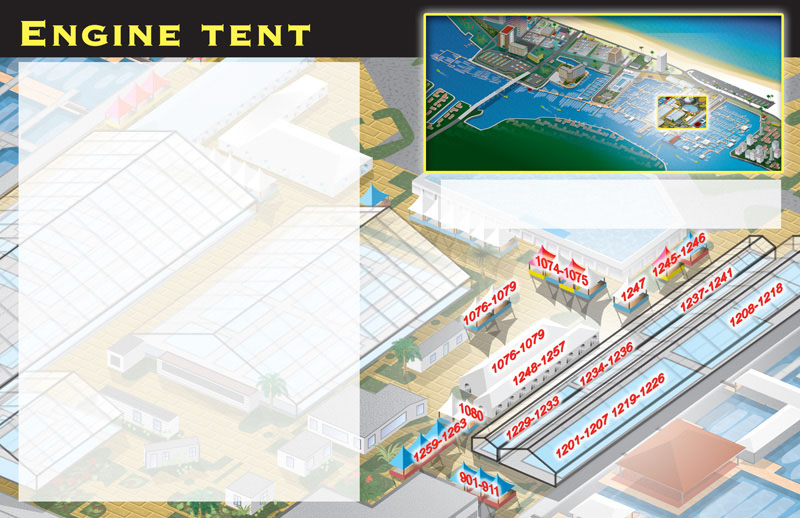 Some of the changes to the main map include larger, more colorful icons and building identification like I used on the Palm Beach Boat Show map. Those concepts as well as color coding the key came from consultation with the insightful staff at Show Management.
For the six double page map detail spreads in the program I chose to highlight the buildings or tents in question by fading out the rest of the map. I also included a thumbnail of the large map to help orient the location of the detail. These layouts were provided to Show Management as kind of templates, allowing them to update the list of exhibitors themselves as preparations for the show proceed.
Some large, sign sized versions of the map are also in going to be displayed at strategic points around the show to help guests find their way. Maybe I can post some photos of those later.
The next issue of Yachts International Magazine will feature a light version of the map, so please have a look.
If you need additional information about the boat show visit www.ShowManagement.com, and I have also posted a Google Map of the boat show venues.