Boat Show Illustration
Boat Show Illustration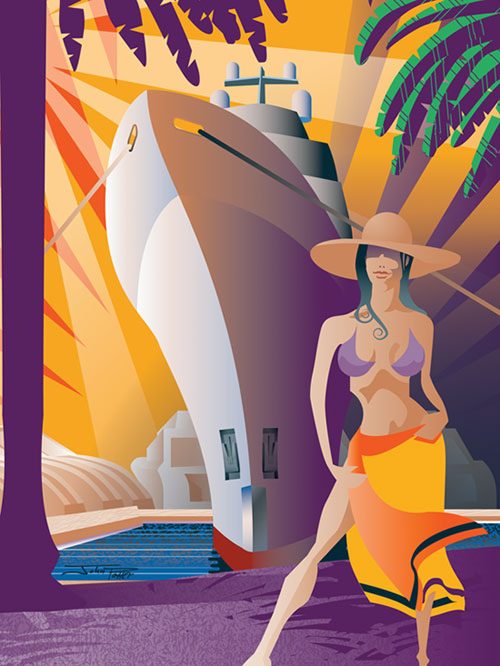 Finished illustration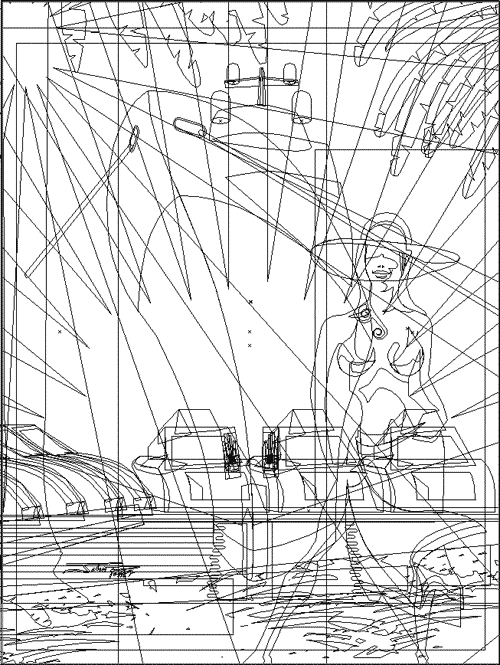 Outline preview in Illustrator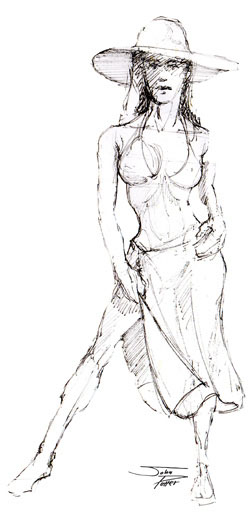 The illustration was created in Adobe Illustrator with a lot of freehand sketching for reference. I wanted to capture a South Florida feel with a new and different kind of color palette. I also wanted to show the feeling you so often get at the show of the immense scale of some of the yachts and the sense of awe they inspire.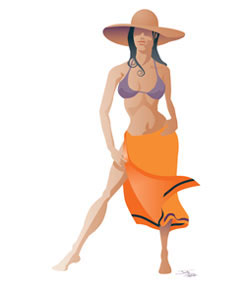 Also available as a print

High quality Giclée prints are available online at Society6.
If you are interested in using this illustration please contact me for a quote.
---
Here are examples of the illustration in use. The graphic design in the following images was done by Paul Brown and Steve Sheer of Show Management.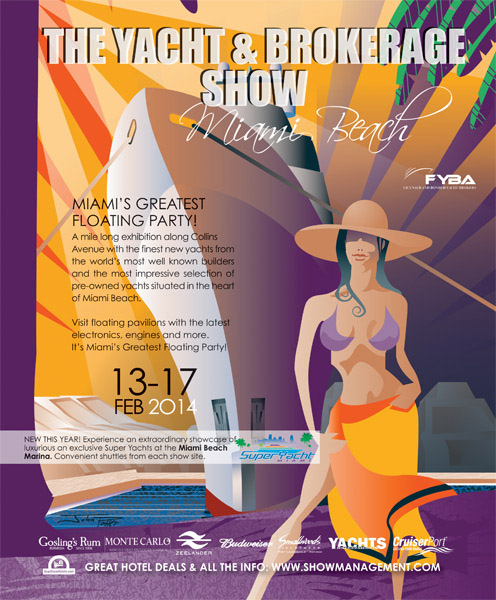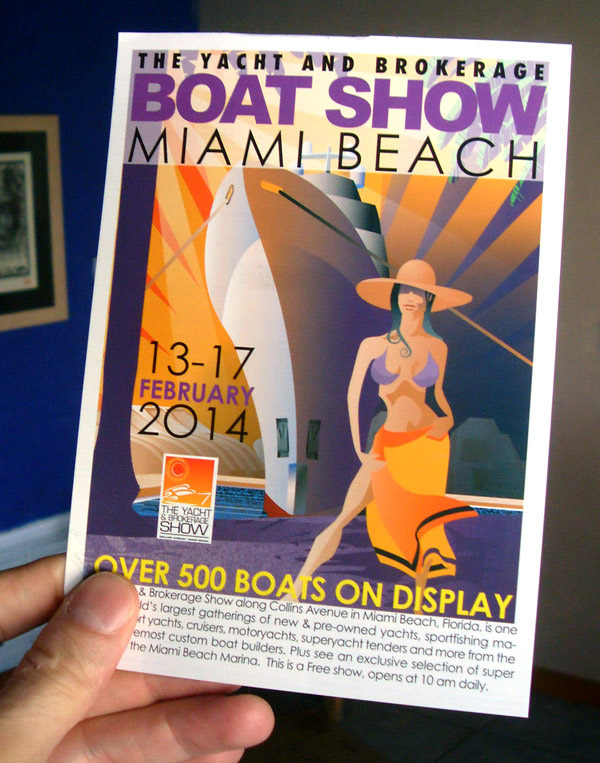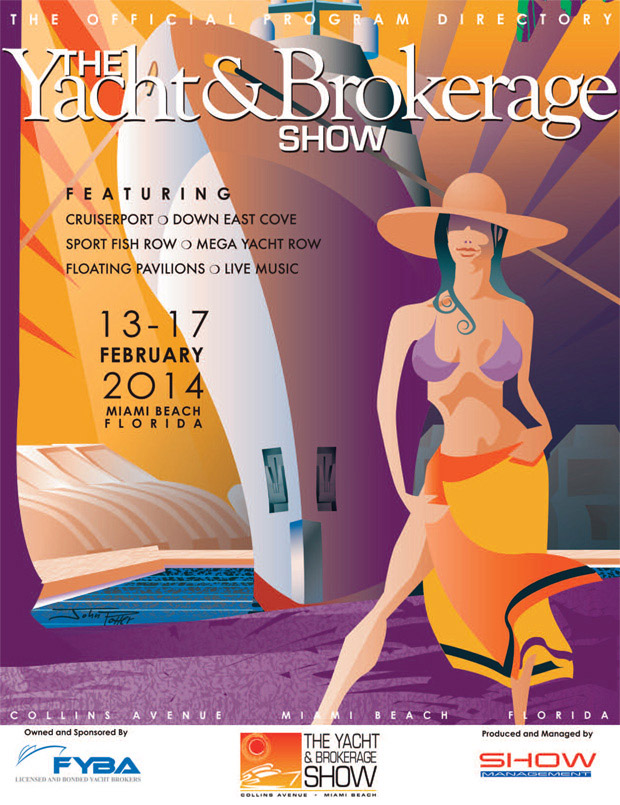 Similar or related stuff: