Map Designs And Illustrations - Boat Show Illustrated Map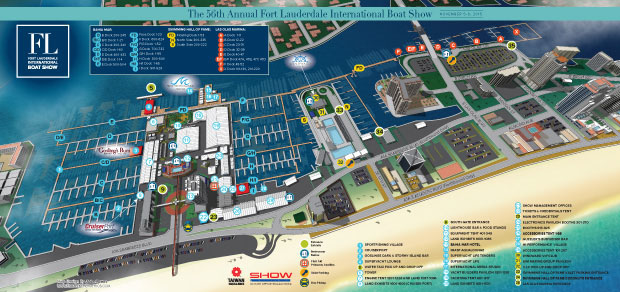 This was an exceptionally busy year for me working on maps for the Fort Lauderdale International Boat Show. Although most of the work could be called revisions there were some dramatic changes and quite a bit of new stuff too. I count 15 maps for print and 16 signs I worked on in some capacity not including stuff for the app.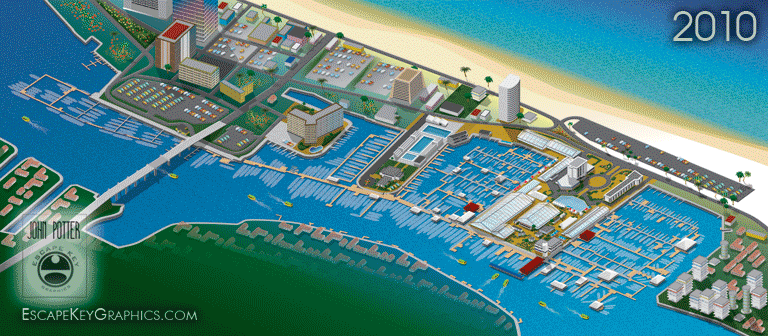 The show handed out folding "Z Cards" this year which were folded up pocket maps. I thought those were pretty cool and they featured my main map on one side and five other venue maps on the reveres.
For the specific exhibitor detail maps we switched to a simpler approach that was more like a site plan. This was carried over to the signs at the entrances to the tents.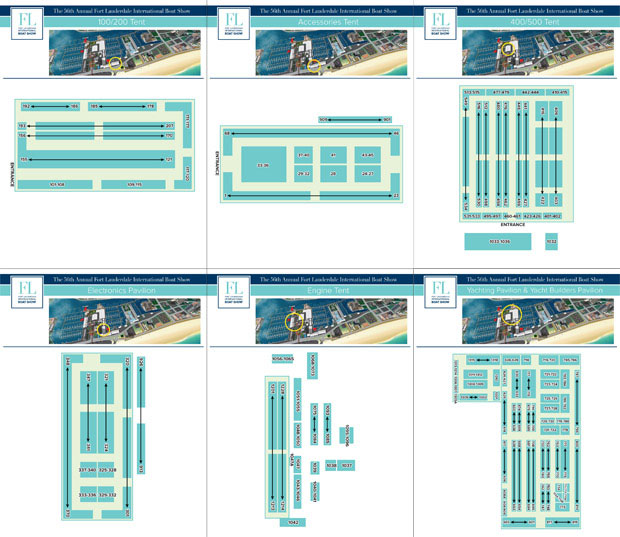 We changed the perspective of the map for the interior of the Broward County Convention Center this year.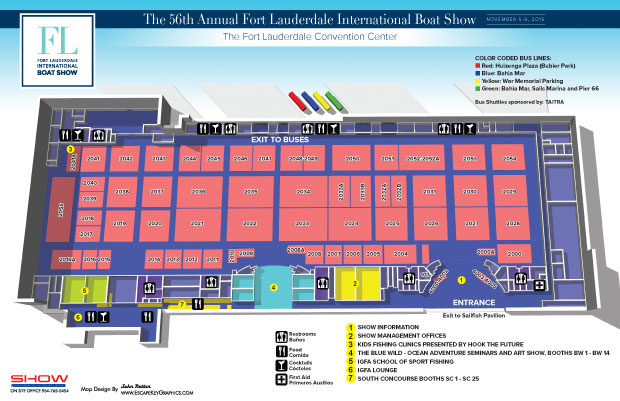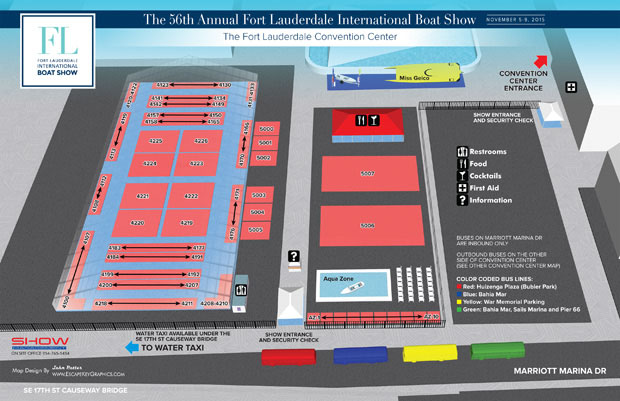 This year we did two transit maps, one for buses and one for water taxis.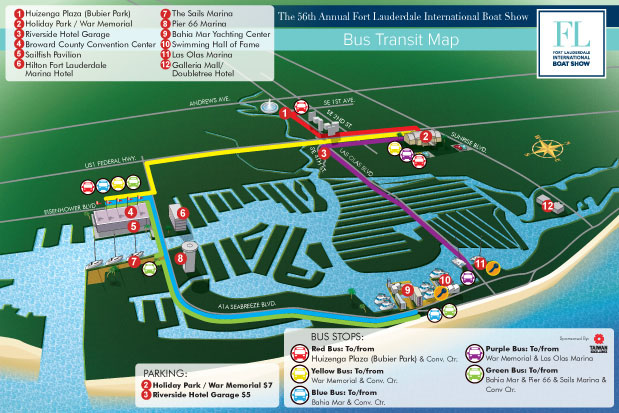 The map in the program.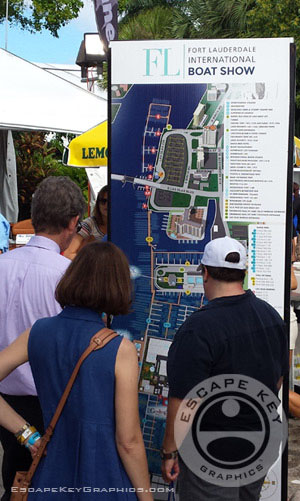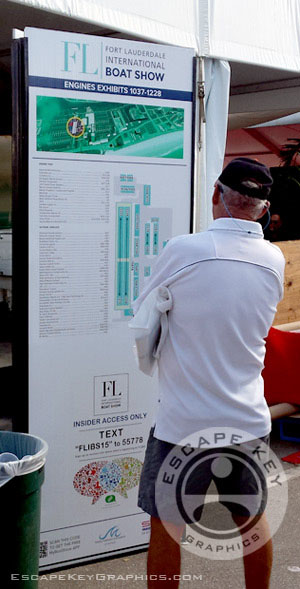 I see that local Fire Rescue is using the map.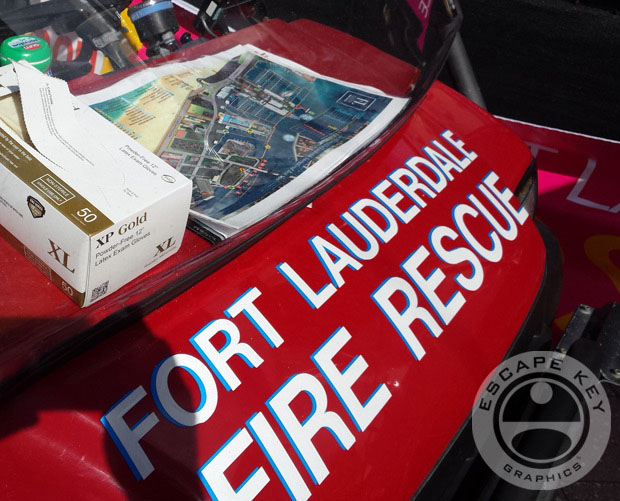 Map Card.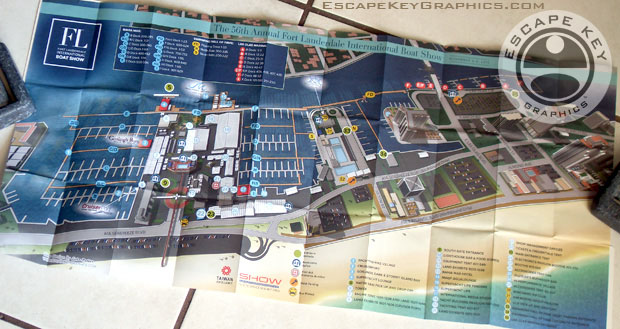 3D map creation video
Boat shows Escape Key Graphics has designed maps for include: The Fort Lauderdale International Boat Show, The Newport International Boat Show, Yachts Miami Beach (formerly The Yacht and Brokerage Show In Miami Beach), The Panama International Boat Show, Strictly Sail Miami, The Palm Beach International Boat Show, The Saint Petersburg Power and Sailboat Show and more.
Contact Escape Key Graphics for your boat show map needs.