Illustrated Maps - FLIBS Map Illustrator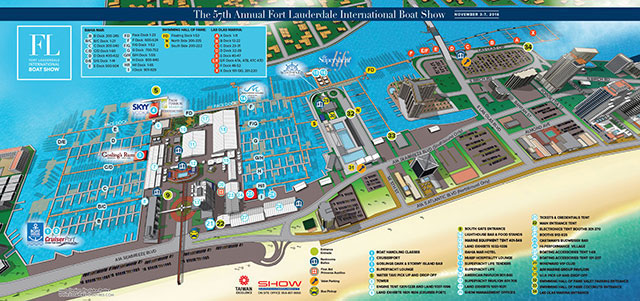 FLIBS Map Illustrator - I hope you are enjoying the maps I made for the 2016 Fort Lauderdale International Boat Show.
The main map and transit maps were revised from previous years, but I also created a new map showing an overview of the marinas near the 17th Street bridge.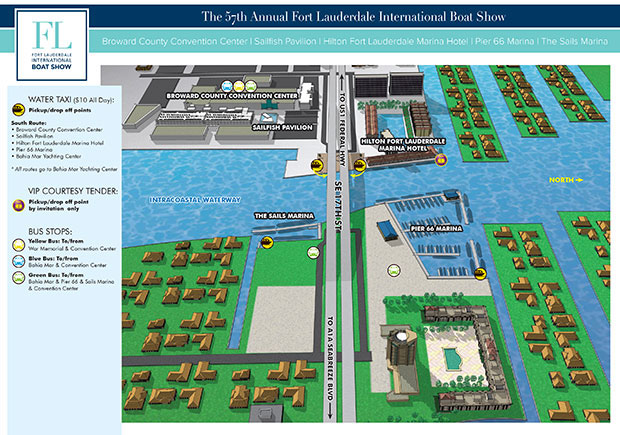 I updated the Convention Center maps with a little bit of a new look.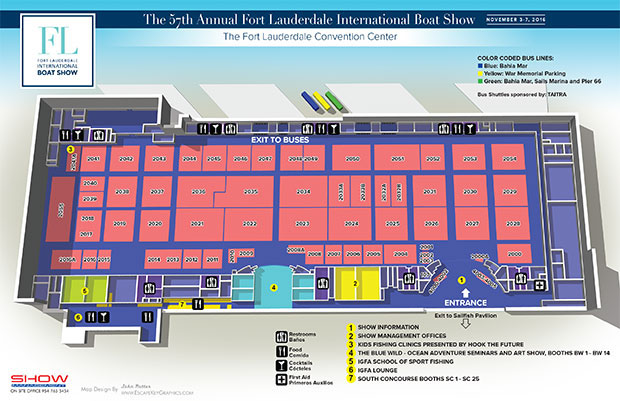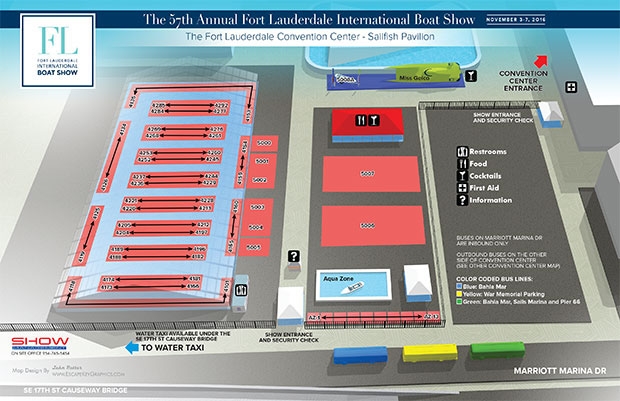 This year I created or revised...

The Main Map
Three Transit maps and the version used in the app
An overview of marinas map
A map for the convention center
A map for the Sailfish Pavilion
A transit map previewing an upcoming show in Miami
Small revisions to maps for the Pier66, Hilton and Sails marinas for use in the app and on the web
Floor plans for seven venues for print
I also made sign versions of the main map, the seven floor plans and made multiple seminar schedule sign designs.
In addition to FLIBS I regularly update or redesign maps for five other shows as well as create others that don't get revised. You will also find my work at many theme parks, resorts and marinas. You will also find that I do illustration work that isn't maps or boating oriented. If you would like to consider contracting me for your project please contact me.