Transit and Transportation Maps Design
Over the years I've made quite a few transit and transportation maps showing transportation routes, bus routes, directions to parking and venue areas and various other visual aides to getting from point A to point B. They have ranged from simple overhead graphical representations to illustrative renderings. Some are crammed with information and others communicate a simple point. Regardless of your transit map needs please keep me in mind for your next wayfinding project.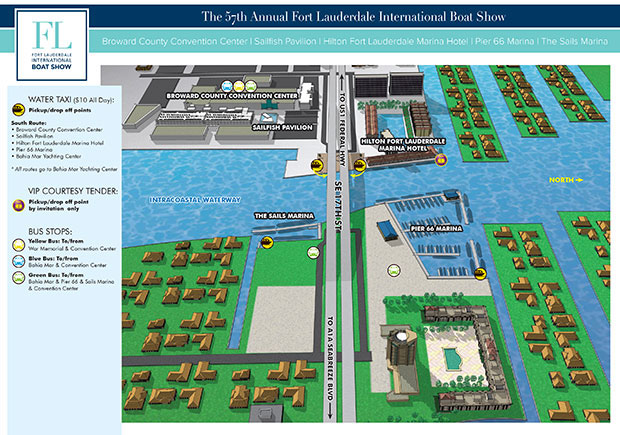 This map shows several marina locations near the 17th Street Causeway bridge in Fort Lauderdale, Florida. It was used for the Fort Lauderdale International Boat Show.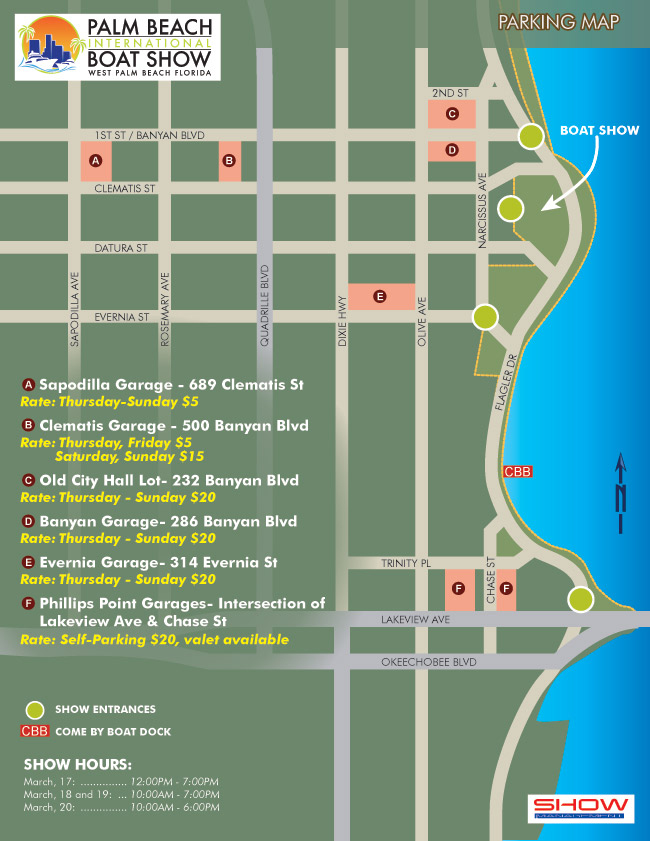 This is a parking map for the Palm Beach International Boat Show. I personally like the simplicity of this map.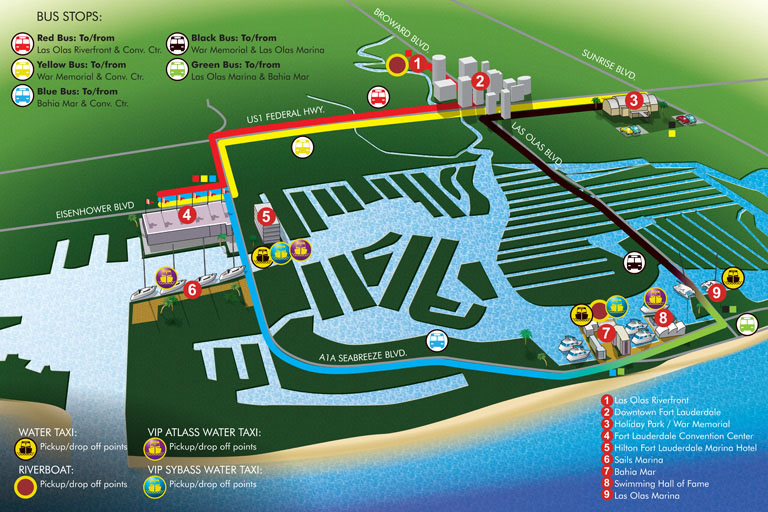 This is transit map for the Fort Lauderdale International Boat Show. It addresses multiple modes of transportation.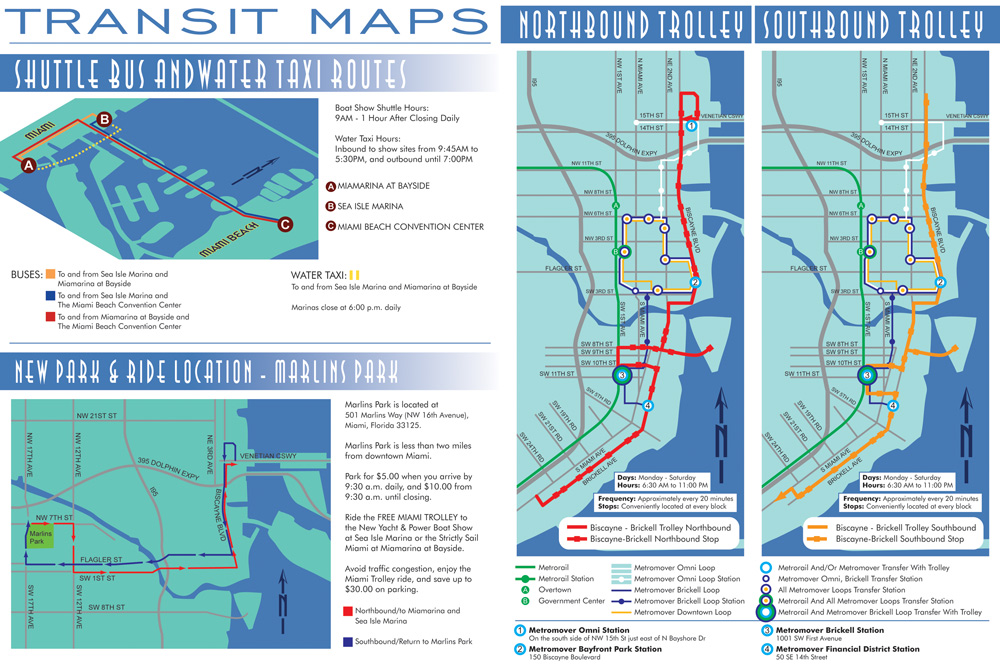 This is a slightly older map, but I've always liked it. There is a lot of information crammed in there with all the different types of available transfers and such, but I made it comprehensible, legible and approachable.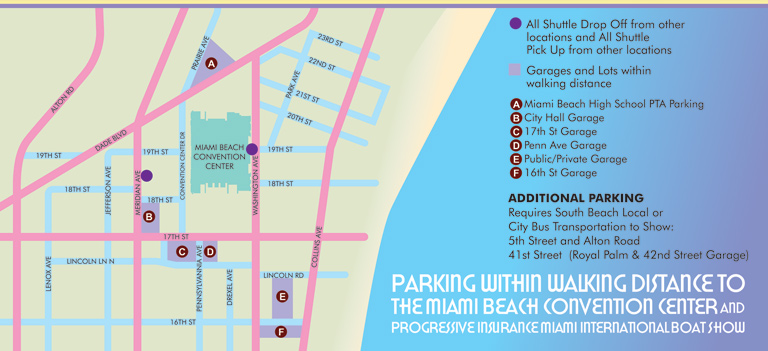 This is another fairly simple overhead parking map, but it gets the point across quickly, efficiently and without room for confusion.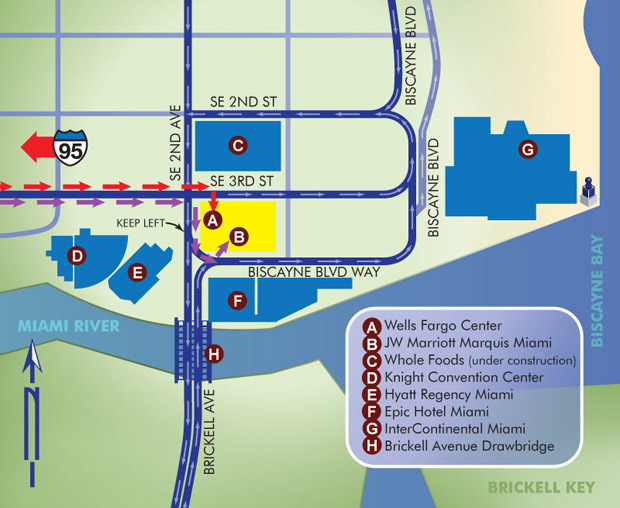 This map was for parking at an event. Getting people parked on time so they didn't miss a thing was important.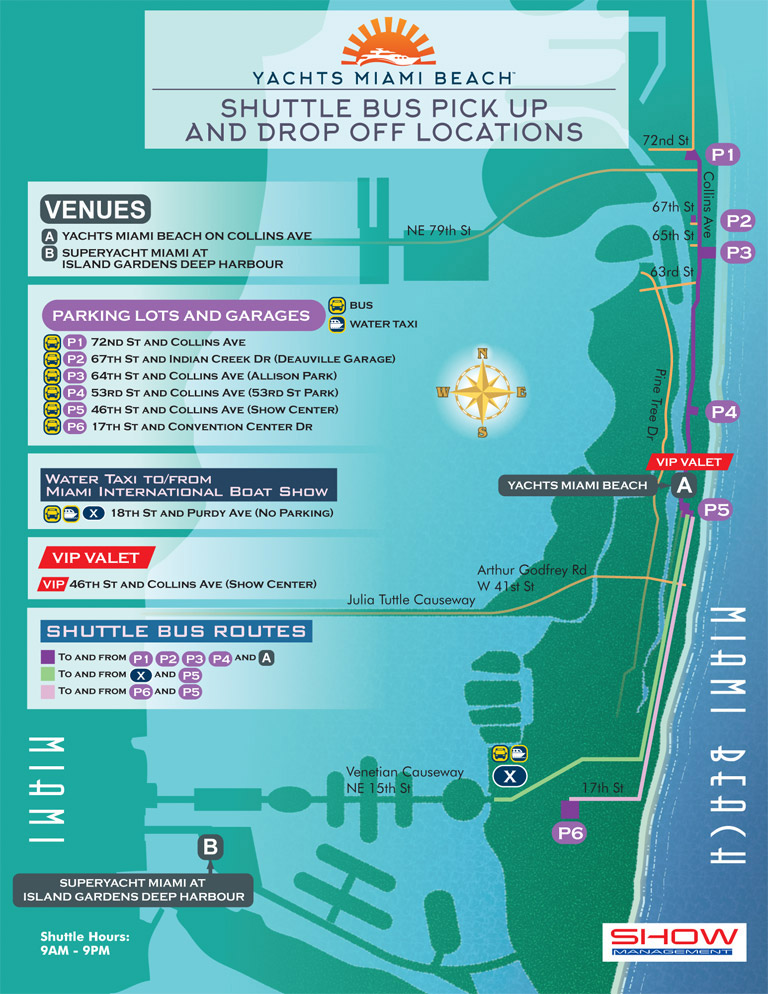 Another simple overhead parking map. This map covers a huge geographical area and I kept it to scale so it wouldn't confuse anyone. This does mean that I have to use the page space very efficiently though.