Broward County Convention Center Map for FLIBS 2022
Design by John Potter - Escape Key Graphics
For more (and more up to date) information about the 2022 Fort Lauderdale International Boat Show visit their official site at FLIBS.com. Scroll down to where it says Seven Locations.
I am the guy who designs and illustrates the maps used for the show.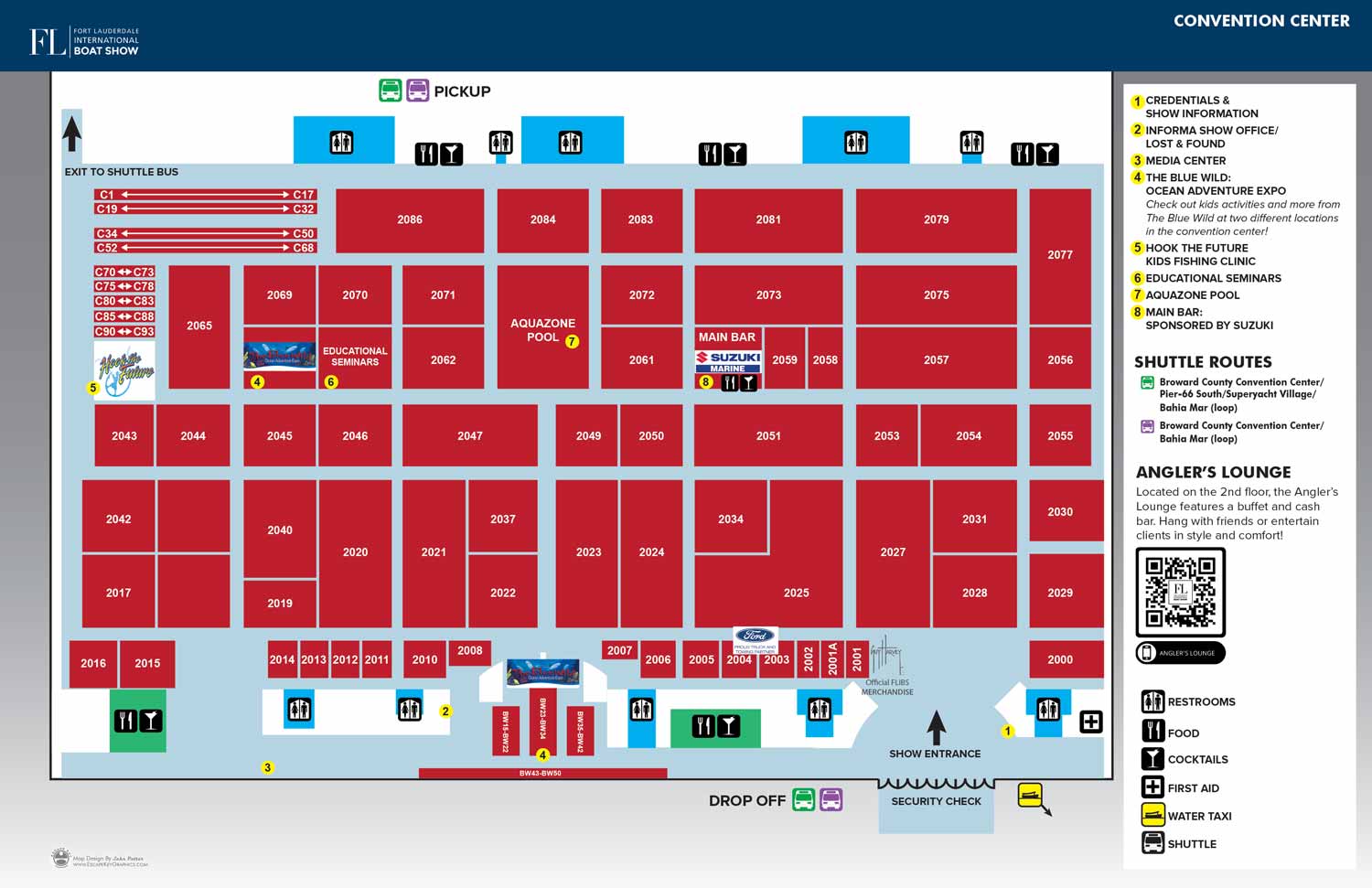 This is a simple overhead map that gets you where you want to go.
If you would like to see more of my maps please see my portfolio.
---
MAPS FOR THE FORT LAUDERDALE INTERNATIONAL BOAT SHOW:
Bahia Mar, Swimming Hall of Fame and Las Olas Marina Maps for FLIBS :
2023 | 2022 | 2020 | 2019 | 2018 | 2017 | 2016 | 2015 | 2014 | 2013 | 2012 | 2011 | 2010

Fort Lauderdale International Boat Show "You Are Here" signs
2013 looking north | 2013 Engine Tent

Convention Center Zoomable Maps
2023 | 2022 | 2016 | 2015 Ext | 2014 Ext | 2014 | 2013 Ext | 2013 | 2012 | 2011 | 2010


Fort Lauderdale International Boat Show Transit Maps
2023 | 2022 | 2020 | 2019 | 2018 | 2015 Bus | 2015 Water Taxi | 2014 | 2013 | 2012 | 2011