Illustrated Picture Maps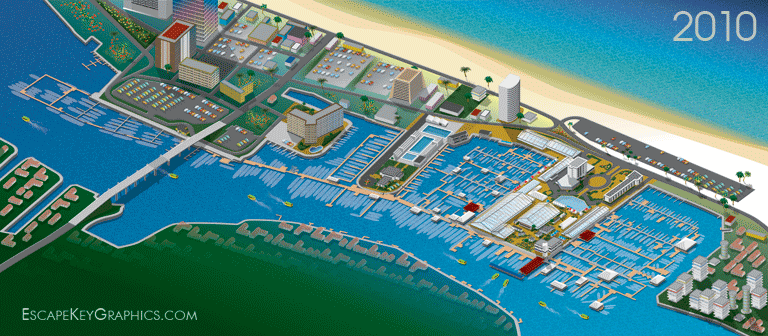 Dock layout changes to the Fort Lauderdale International Boat Show map
Illustrated Picture Maps - The 53rd Annual Fort Lauderdale International Boat Show is upon us (October 25-29, 2012) and it's the third year my maps have been used as a visual guide for the event.
This year I decided to illustrate how the primary layout changes from year to year in the animation above. Without seeing the animation the changes may appear to be superficial, but as you can see they are actually quite substantial. The method I used to create the initial map makes it possible for me to make these major revisions without starting all over. The buildings, landscape, and any permanent structures can remain in the illustration from year to year without any image quality lose.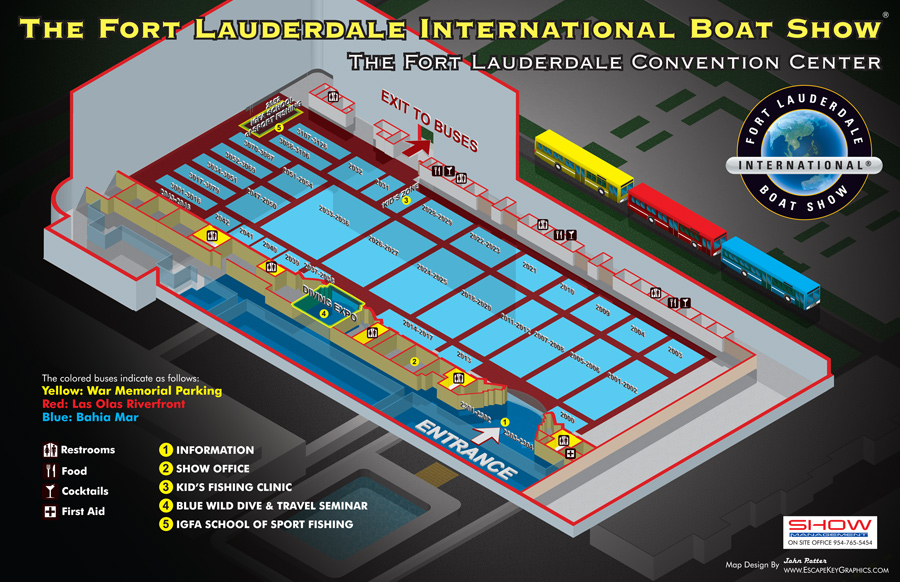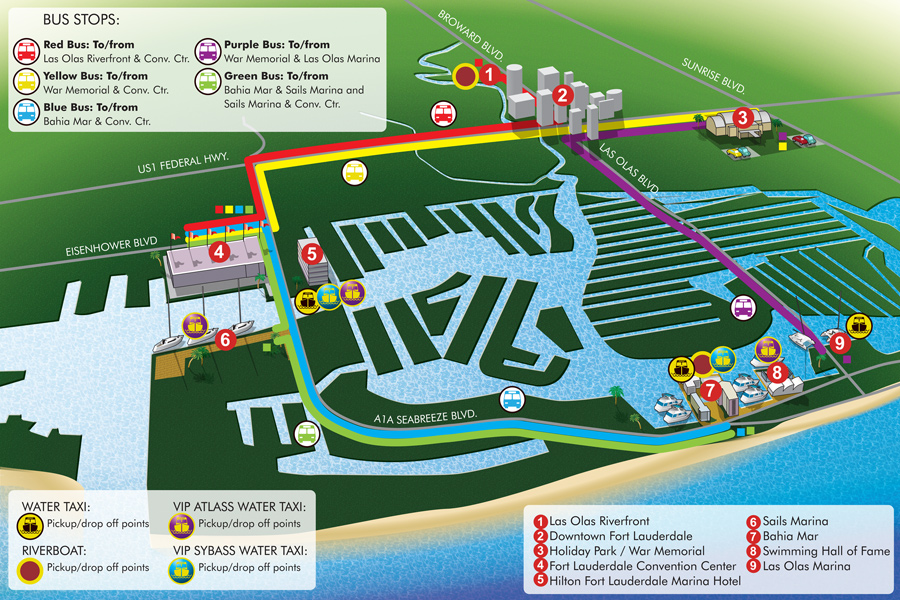 As usual, I made revisions to the primary map which I initially designed two years ago. I also revised the six double page detail maps that highlight specific tents. The Fort Lauderdale Convention Center Map and the Transit Map also required some attention. Show Management will also be using the maps for the Hilton Fort Lauderdale Marina and Sails Marina which I designed and illustrated.

This will be the third year that Show Management has integrated my maps into their phone app, MyBoatShow, which is available for Iphone and Android. MyBoatShow has won a Gold, W3 Award, honoring web-based creative excellence. The W3 is sanctioned and judged by the International Academy of the Visual Arts. Less than 10% of more than 3,000 entries were selected as Gold Winners. MyBoatShow was judged based on: creativity, usability, navigation, functionality, visual design, and ease of use. I am honored to have played even a small roll in Show Management receiving this great honor.
This year, in addition to being used at the show by Show Management, the main map will be featured in Yachts International Magazine, Boat International Magazine, and Power & Motoryacht Magazine.
Additional information on the show is available from Show Management. The phone app is available for download here.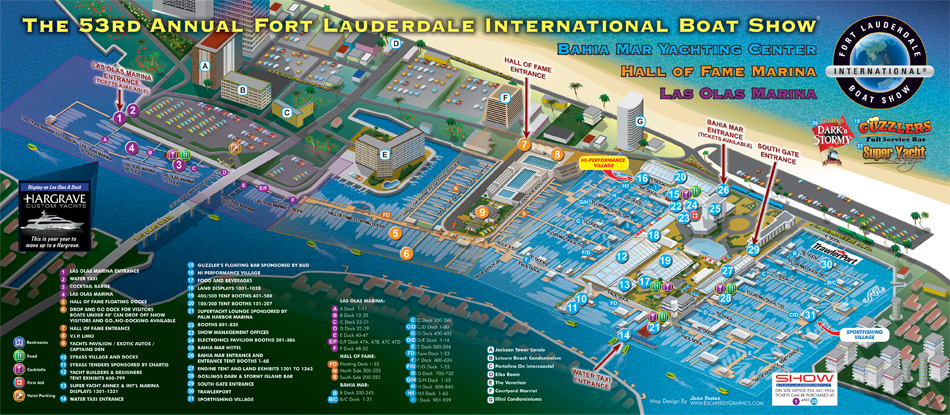 See zoomable versions of the Fort Lauderdale Convention Center Map and Ft Lauderdale Boat Show Transit Map as well as the main Fort Lauderdale International Boat Show Map (All viewable on Ipad).