Custom Event Map - Map illustration for a major boat show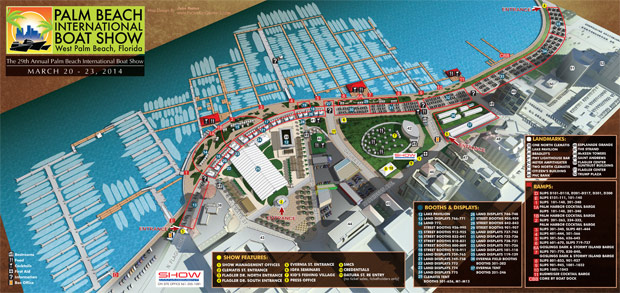 Custom Event Map - It's once again time for the Palm Beach International Boat Show (March 20-23, 2014) and I have just completed this years map design and illustration. For this years map we changed the angle some and used color to bring emphasis to the boat show and away from the surrounding architecture. I stuck with an elegant palette that suits Palm Beach. I made the time of day in the illustration closer to noon this year rather than having the long, dramatic shadows of last year's map. I also switched to a sketchier rendering method rather than the more photo-realistic method I used last year.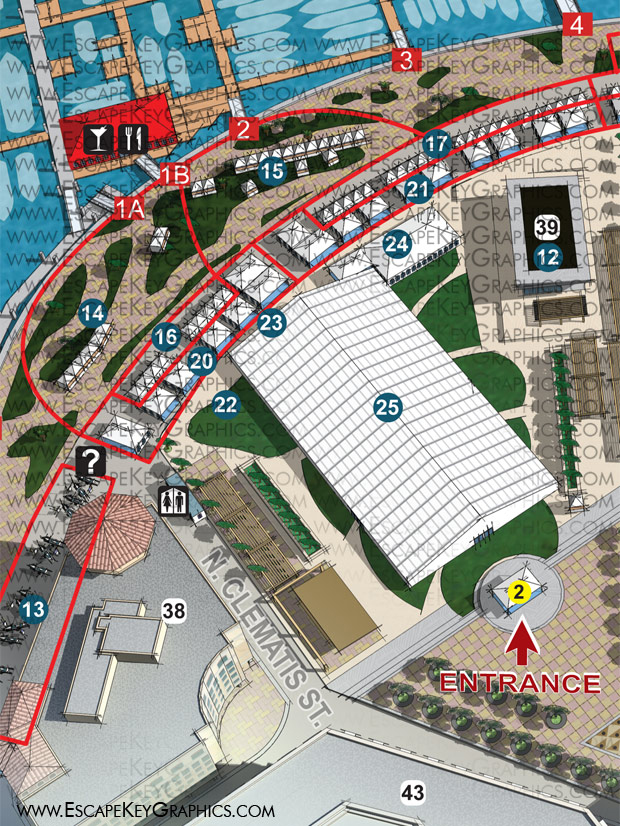 Detail of illustration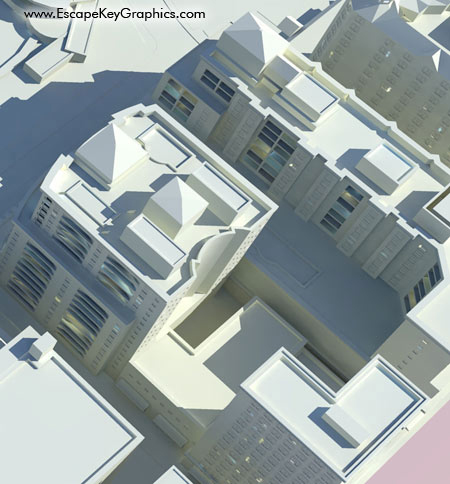 I want to share a couple of images that show the underlying work involved in the creation of the map. I combine many rendering techniques to achieve the final look. This can require extensive knowledge of multiple software packages. Skillfully and selectively combined, these renderings can create an illustration with quality that far exceeds the sum of its parts.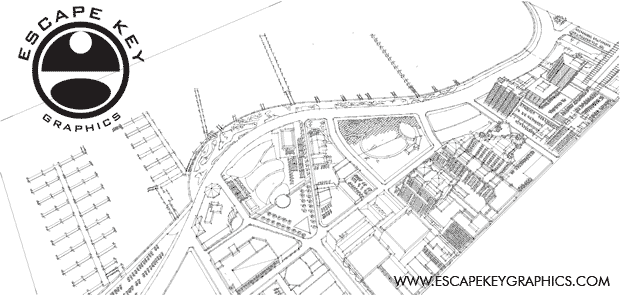 Detail of illustration in progress
Maps from previous years...


2011 Palm Beach International Boat Show map


2012 Palm Beach International Boat Show map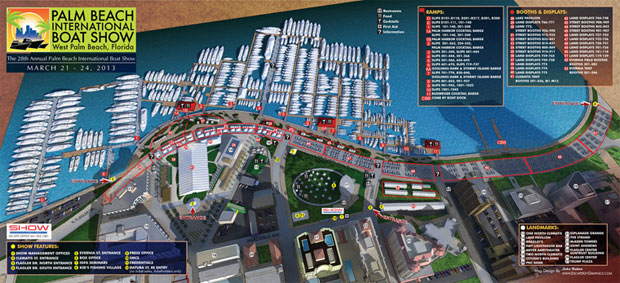 2013 Palm Beach International Boat Show map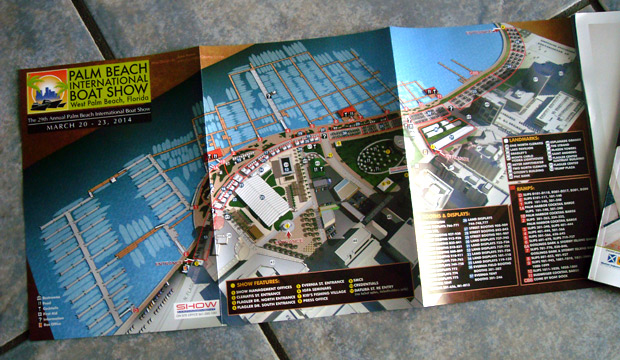 2014 Palm Beach International Boat Show map printed