Theme Park Map Designer - Illustrated map of a Botanical Garden, Wildlife Sanctuary and a home for injured bird and animals
Theme Park Map Designer - Flamingo Gardens wanted a fresh new look for the illustrated map I created for them back in 2010. They wanted to try a much lighter look with a white background. There were also some small revisions to paths and the addition of their new otter habitat.
The new map: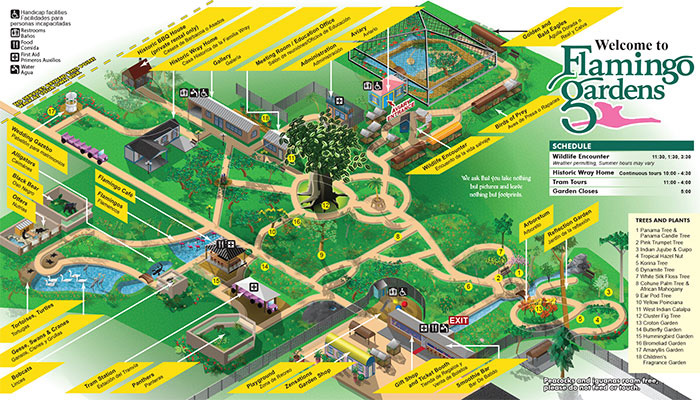 The original map from 2010: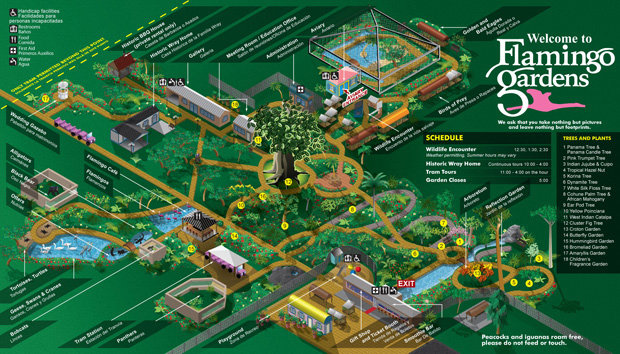 Revisions were also done to the brochure on the opposing side of the map, but they were minor and no revisions were done to the cover illustration I did back in 2010.