Whimsical Snake Illustration - Vector Character Illustration
Artist, Illustrator: John Potter - Escape Key Graphics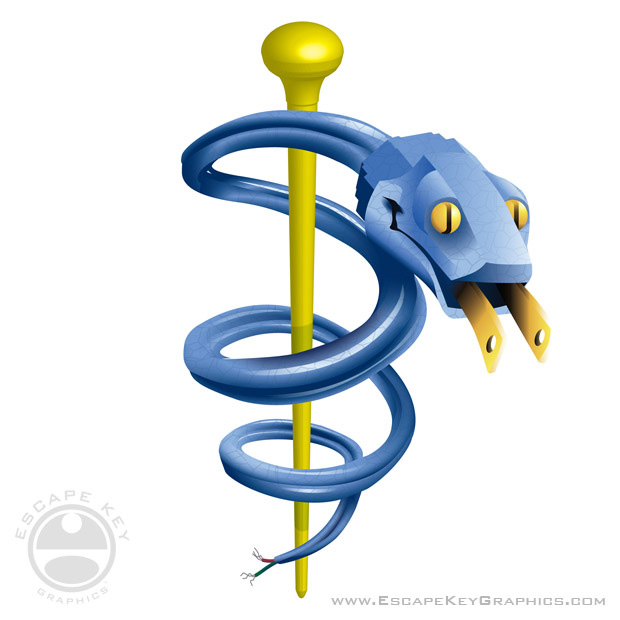 Vector Character Illustration - I was approached by Florida International University requesting a special illustrated Staff Of Asclepius. Instead of the usual snake they wanted a kind of hybrid electrical cord snake with a head that was an electrical plug. Here are some initial sketches...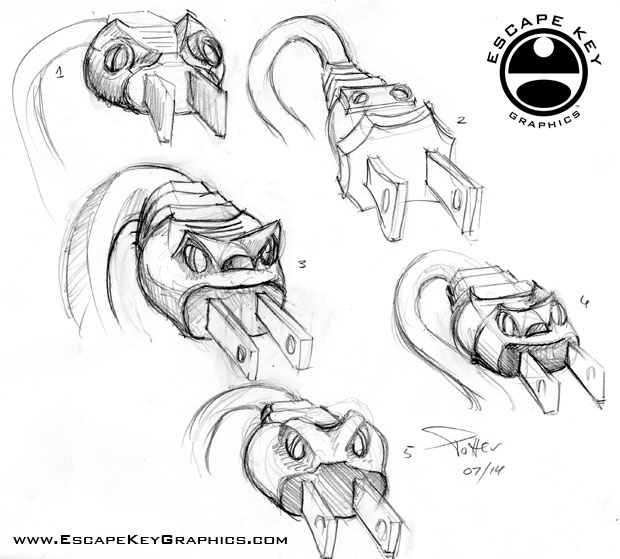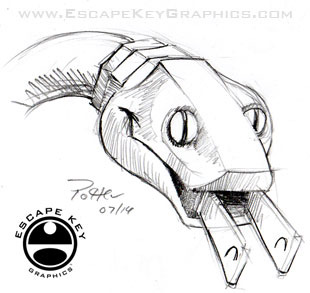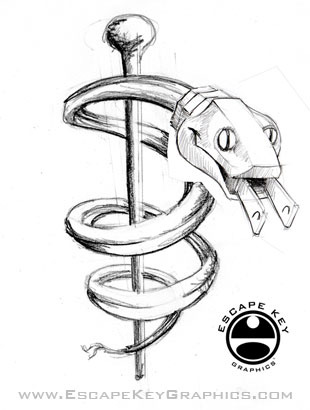 This illustration is used on electrical device charging stations that are kind of like kiosks or lockers. They requested that I used the blue that appears in the FIU logo.
Initially there was a little bit of confusion and my first snake head sketches show an aggressive snake. It turned out that they wanted a cute, approachable snake, so I adjusted my direction accordingly. They also didn't like the chopped off appearance of the head, so I switched to having the prongs of the plug protruding out of the mouth. They are very pleased with the results.
I tried to keep a very geometric shape to the head so that it would reflect the engineered look of a manufactured plug. I added a hint of snake skin to the finished illustration to give the cord a reptilian look.
VECTOR ILLUSTRATIONS:
(Created using Adobe Illustrator)
ANIMAL RELATED ILLUSTRATIONS:
PORTFOLIOS:
By Software Used:
By Application or Use:
By Method: