Boat Show Visitor Maps - Illustrated Map for a Boat Show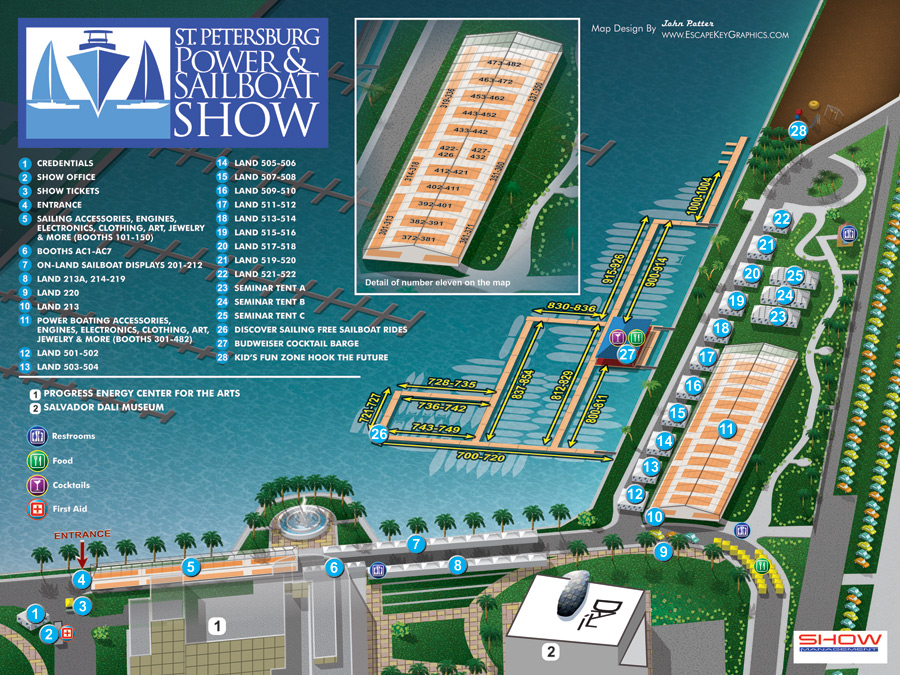 Boat Show Visitor Maps - This is my first year of designing and illustrating the map for the The St. Petersburg Power & Sailboat Show in Saint Petersburg, Florida for Show Management. As usual I used Adobe Illustrator and worked from CAD drawings supplied by Show Management. I didn't make one of my videos of the work in progress as I have in the past, but you can view previous ones here if you like. I hope you enjoy the map.
The boat show will be Dec. 1 through Sunday, Dec. 4, 2011. If you need additional information about the boat show visit www.ShowManagement.com.
---
Other boat show maps including newer ones:

CUSTOM BOAT SHOW MAPS: