Indoor Mural of Spoonbills for a Restaurant
Illustration, Design and Mural Painting by John Potter - Escape Key Graphics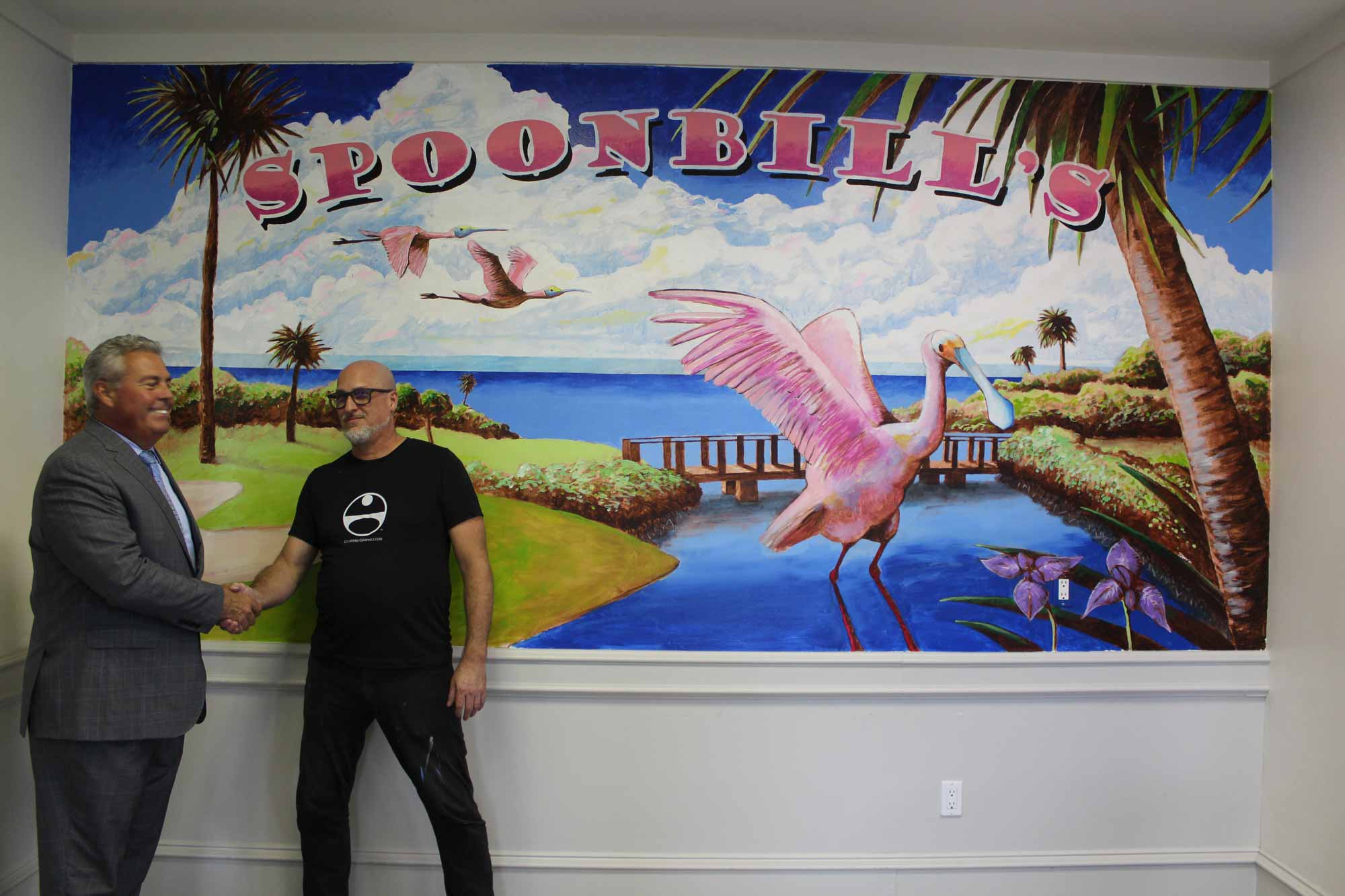 The photo above shows me shaking hands with Grand Harbor Golf and Beach Club General Manager Michael Gibson in front of a freshly completed mural. I painted the mural in a span of three and a half days in Vero Beach, Florida.
I started with rough sketches then worked my way to a finished drawing which I transferred onto the wall. I then did a traditional monochromatic underpainting and worked up from there. I used Montana brand acrylic paint markers on some parts of the lettering.
The whole process was a joy and the staff and clientele of Grand Harbor made the project that much more pleasurable. I hope to do much more work like this.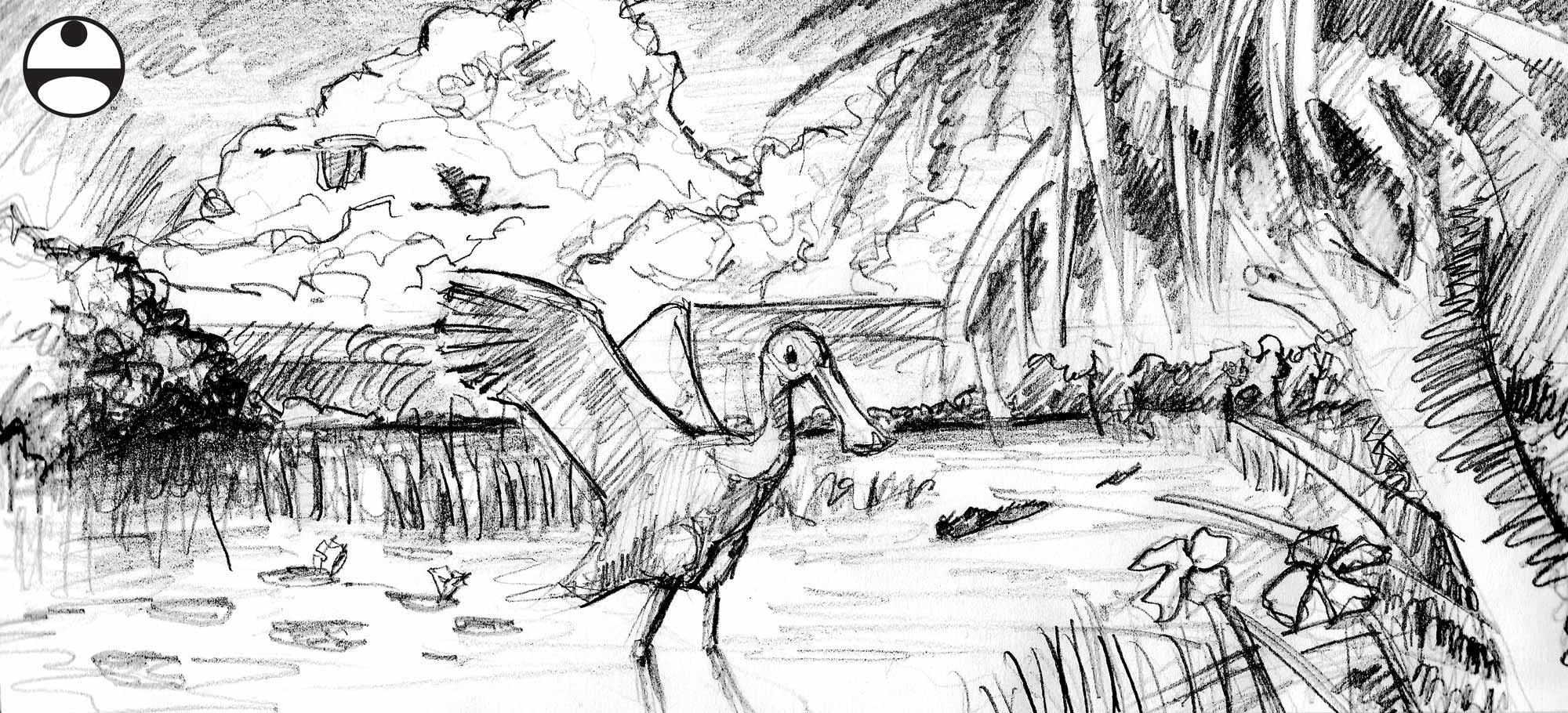 Sketch 1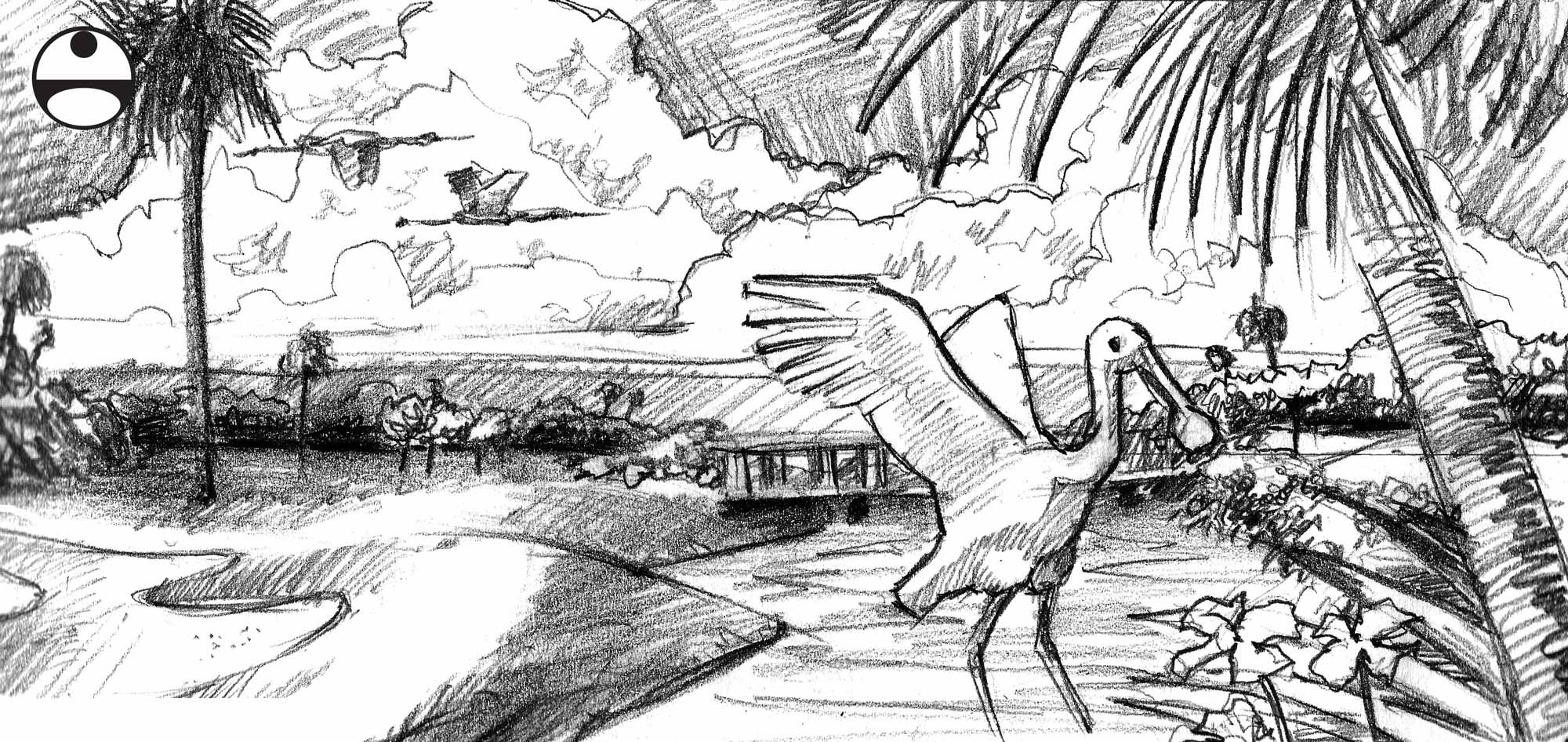 Sketch 2
MURALS:
STREET ART:
PORTFOLIOS:
By Software Used:
By Application or Use:
By Method: