Parking Map Design - Parking and Transit Map Design for a Music Event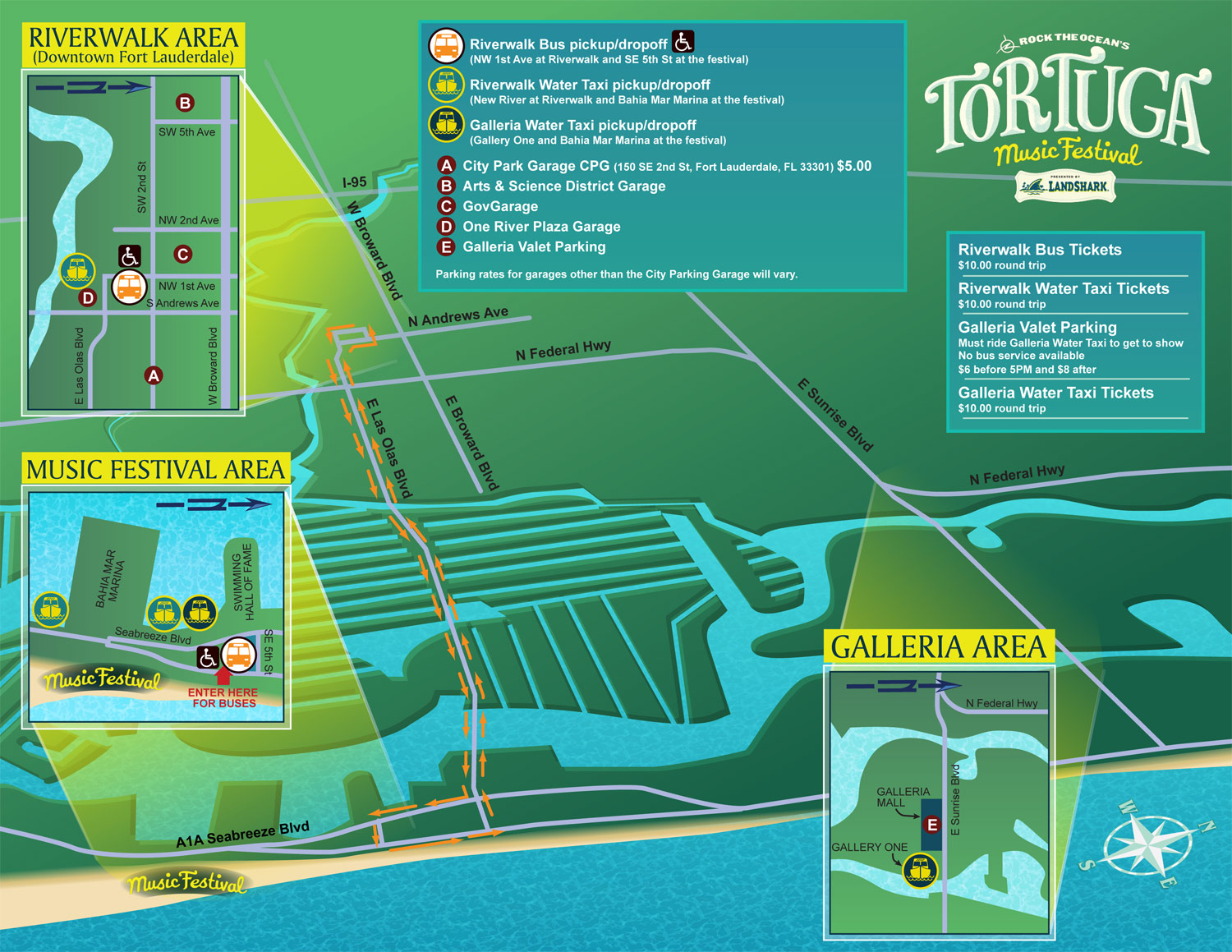 Parking Map Design - I created this parking map design for the Tortuga Music Festival which took place here in beautiful Fort Lauderdale, Florida this past weekend (2013).
I hope the map helped lots of concert goers find parking and make it back to their rides more easily.
In an interesting twist of fate I created a site plan for this event. I'm usually using site plans made by other people for reference to create my maps. I enjoyed it though. I hope I get to do more of these.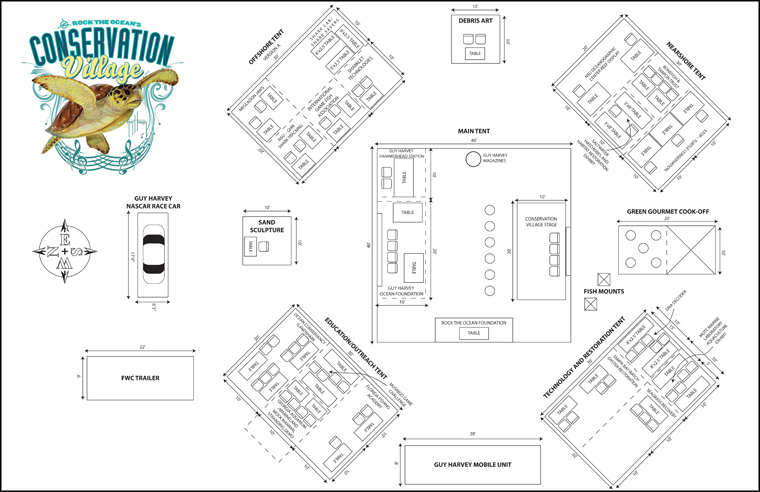 For more information on the festival visit tortugamusicfestival.com
---
Escape Key Graphics' vector based maps can be blown up to a poster of any size with little or no degradation and Escape Key Graphics' 3D maps can be rendered from different angles and zoom extents creating endless new possibilities. The 3D method can also provide a more realistic look than the vector method. In both cases buildings, paths and everything else in your map is like an object that can be moved, shrunk, deleted, etc, making revisions easy and quick. Expansion of your park, site, or facilities seldom means recreating your map from scratch.
Escape Key Graphics can create great maps for boat shows, towns and cities, campuses, hospitals, housing complexes or just about any other place. Escape Key Graphics can show how work flows through your factory, how an ecosystem works or produce any of a number of other map like visual solutions.
Other projects and clients include:
TRANSIT, PARKING AND TRANSPORTATION MAPS:
TRANSIT, PARKING AND TRANSPORTATION MAPS:
These maps are frequently familiar since the view is usually directly overhead and they can resemble a conventional street map you may have in your car (if you're nostalgic). The need for accuracy, readability and selective emphasis are paramount on these maps. I render as little or as much as the client wants and feels is helpful. The most important thing is that the user can find what they need to find... frequently while driving.
In some recent cases I am using geodata to create a map in a more conventional cartographic fashion. Maps with a high density of streets and stuff require an outside source for information because just tracing it from somewhere is far less efficient and usually at least somewhat inaccurate. I always put my own look and feel spin on it none the less.
Of course I do have cases where a 3D view has been desirable and it can certainly help to visualize the site in the real world. Especially in an area dominated by a pronounced visual landmark something that looks more real than a street map can be very helpful.