Magazine Cover Illustration - Magazine Cover Artwork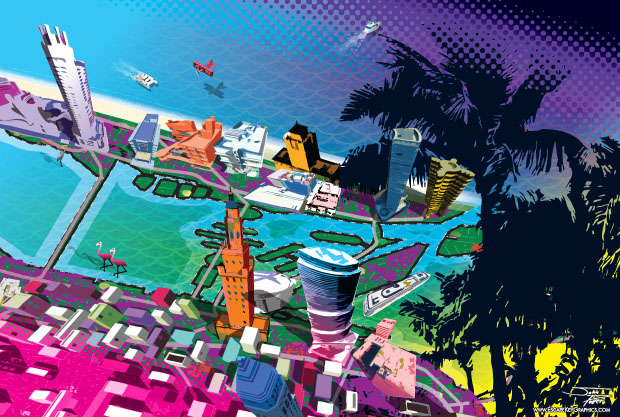 I recently created this illustration for AroundTown Magazine highlighting Art Basel Miami 2013.
The artwork is vector based but based on 3D renderings. The client had a pretty clear idea of what they wanted and it was to be half map half illustration. They were pleased with the results and I'm proud to be associated with Art Basel in even a small way.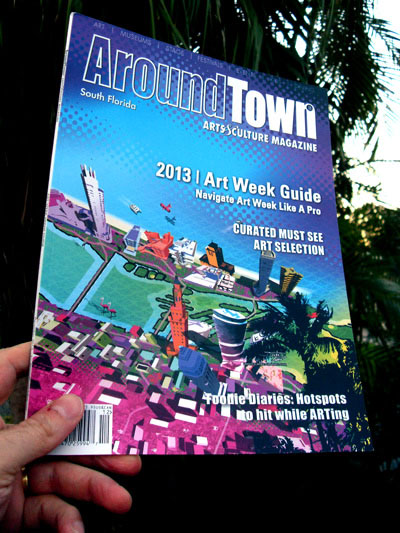 The illustration as it appears on the cover of AroundTown Magazine
If you want custom illustration work please contact me.
Her are some other examples of my illustration work...

I have over twenty years of experience in illustration and graphics. Clients range across multiple industries, states and countries including large corporations and small businesses. Projects include illustration and design of maps, book covers, posters and more.
Escape Key Graphics is based in South Florida but has clients worldwide.
If you would like to see more about my background please visit my LinkedIn Profile.