Renderings of a tool for instructional purposes without language dependency
Illustration and design by John Potter - Escape Key Graphics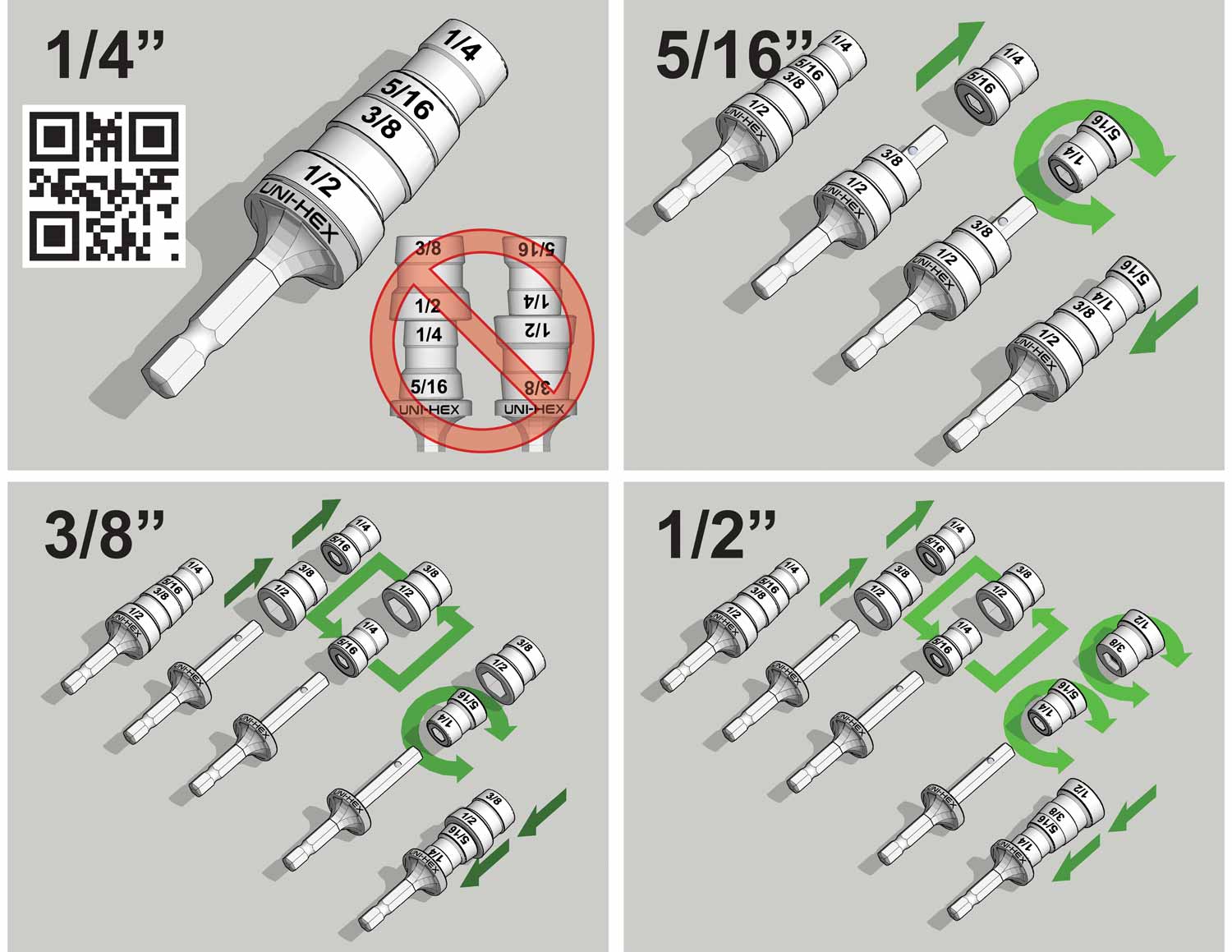 These renderings and their graphical treatment are for directions or instructional purposes. The intention is to teach someone to use the tool without any required text or reading.
The tool is a hex head driver great for sheet metal screws. If you would like to learn more about this product visit 1NV3NT LLC. Thanks to City Streetz Graphics for the referral.
SKETCHUP ILLUSTRATIONS:
WHAT IS SKETCHUP?:
SketchUp, formerly Google Sketchup, is a 3D modeling computer program from Trimble Inc. It's uses range from architectural, interior design, marine architecture, civil and mechanical engineering, to film and video game design. SketchUp isn't for character design or anything like that, but it's great for architectural rendering and technical projects using basic shapes. When I first started using SketchUp in 2012 for The St. Petersburg Power and Sailboat Show map I was just looking for an alternative to isometric drawing for map illustration. Since that time I have found a broad range of uses for SketchUp and use it on an almost daily basis. If you would like me to build something for you in Sketchup please contact me for a quote.
PORTFOLIOS:
By Software Used:
By Application or Use:
By Method: