Custom Illustration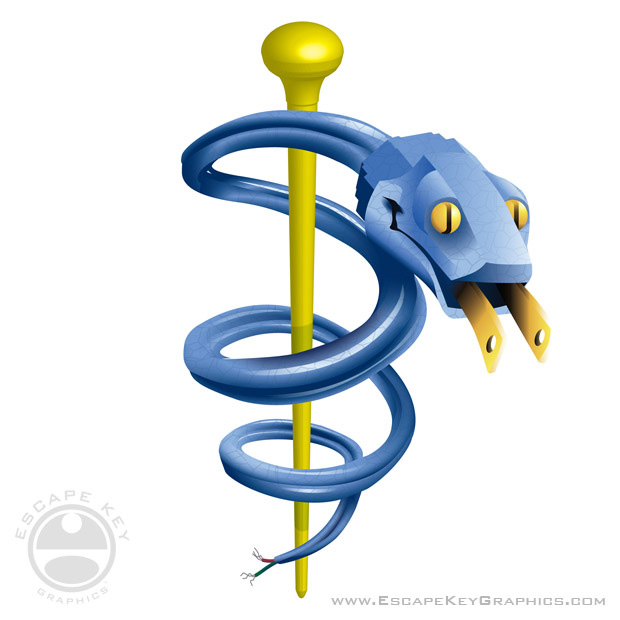 Custom Illustration - I was recently approached by Florida International University requesting a special illustrated Staff Of Asclepius. Instead of the usual snake they wanted a kind of hybrid electrical cord snake with a head that was an electrical plug. Here are some initial sketches...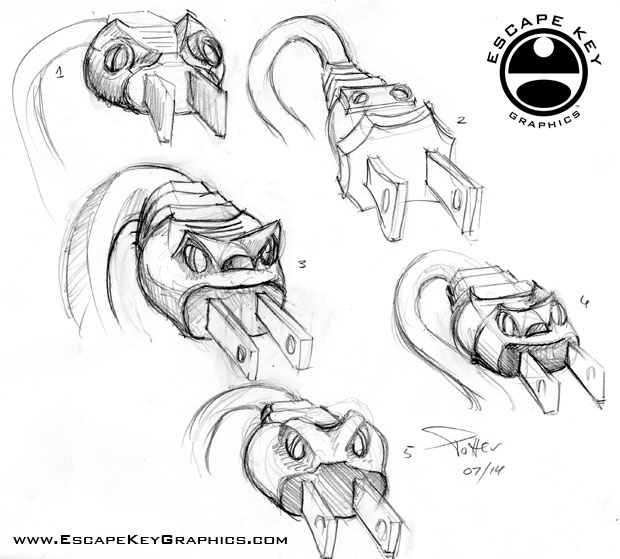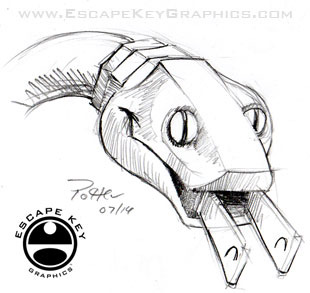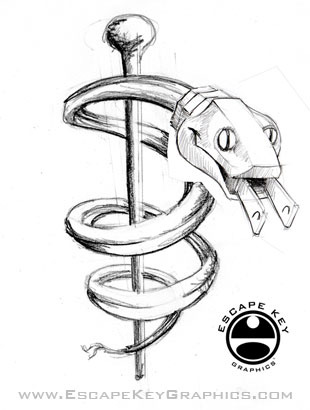 This illustration is to be used on electrical device charging stations that are kind of like kiosks or lockers. They requested that I used the blue that appears in the FIU logo.
Initially there was a little bit of confusion and my first snake head sketches show an aggressive snake. It turned out that they wanted a cute, approachable snake, so I adjusted my direction accordingly. They also didn't like the chopped off appearance of the head, so I switched to having the prongs of the plug protruding out of the mouth. They are very pleased with the results.
I tried to keep a very geometric shape to the head so that it would reflect the engineered look of a manufactured plug. I added a hint of snake skin to the finished illustration to give the cord a reptilian look. I really enjoy anthropomorphizing objects into characters for some reason. I also created a Dragon Fruit Dragon that I felt was very successful.
The initial concept sketches were done by hand with pencil on paper. The final illustration is completely vector based and done completely in Adobe Illustrator. This ensures that no resolution will be lost no matter how much the image is enlarged.
This was a fun project. Sadly I have no photos of the final product in use. If you have any please share them with me.
Please contact me if you have any custom illustration needs.
If you find this illustration interesting you may want to look at some of my other work...

I have over twenty years of experience in illustration and graphics. Clients range across multiple industries, states and countries including large corporations and small businesses. Projects include illustration and design of maps, book covers, posters and more.