Resort Rooms Map - Overhead map showing cottages and suites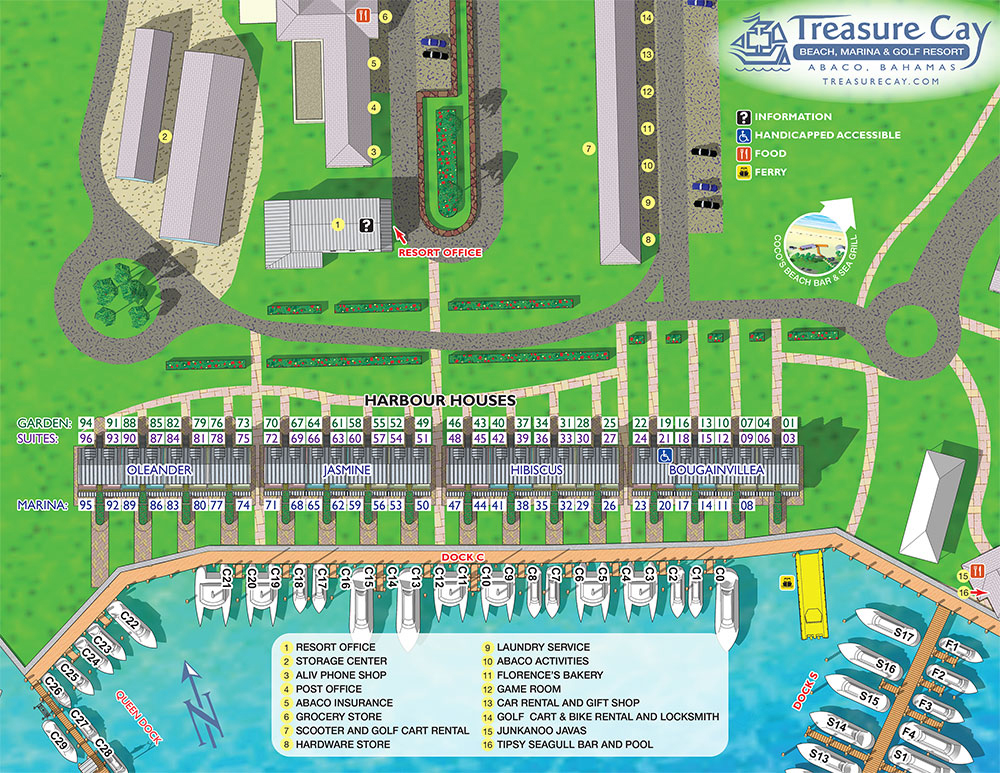 Wayfinding map to find your vacation cottage within the resort.
For more information on Treasure Cay Beach, Marina & Golf Resort please visit their site TreasureCay.com.
---
Escape Key Graphics can create great maps for boat shows, towns and cities, campuses, hospitals, housing complexes or just about any other place. Escape Key Graphics can show how work flows through your factory, how an ecosystem works or produce any of a number of other map like visual solutions.
Projects and clients include:
I have over twenty years of experience in illustration and graphics. Clients range across multiple industries, states and countries including large corporations and small businesses. Projects include illustration and design of maps, book covers, posters and more.
Escape Key Graphics is based in South Florida but has clients worldwide. Contact me for a quote on your next project.
If you would like to see more about my background please visit my LinkedIn Profile.