Zoo Map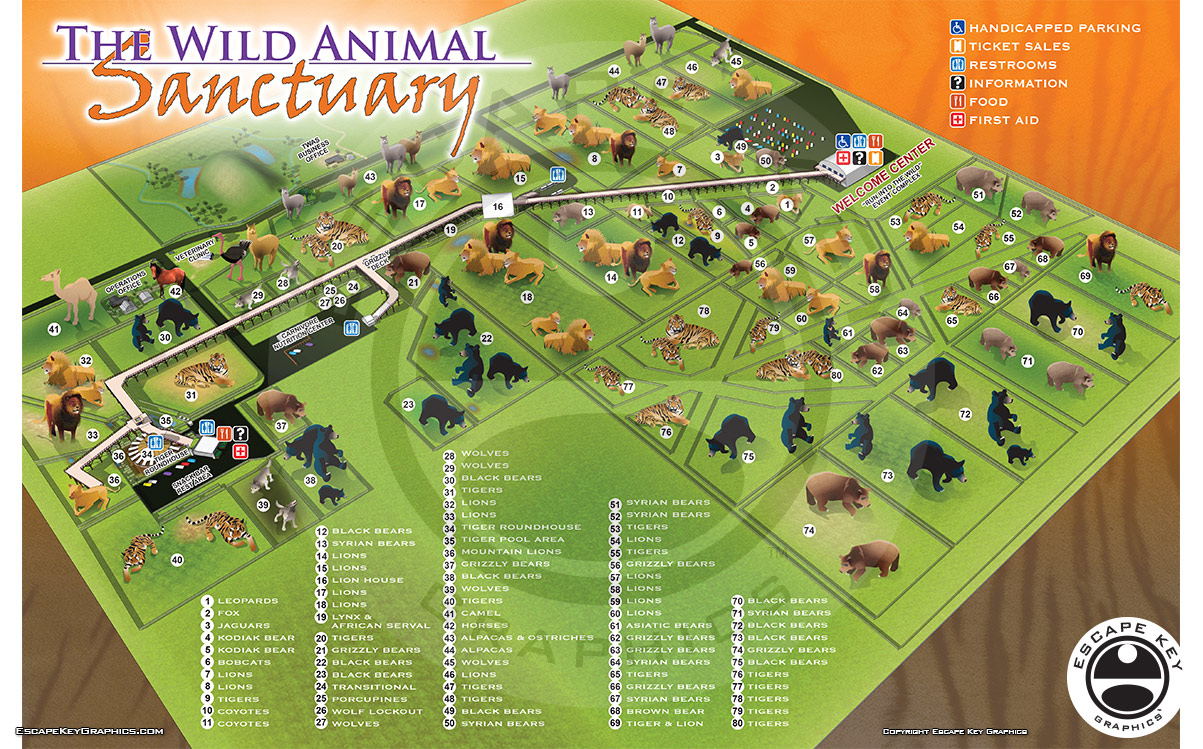 I just completed some updates to this illustrated map for The Wild Animal Sanctuary in Colorado. It's always a pleasure to work with the folks out there. They have expanded, yet again, and have even more animals so they needed some alterations on the map I designed and illustrated for them some years ago to get it up to date.
Visit the website for The Wild Animal Sanctuary and have a look at this video below from 2013.
---
Escape Key Graphics is based in South Florida but has clients worldwide. Contact me for a quote on your next project.
Escape Key Graphics' vector based maps can be blown up to a poster of any size with little or no degradation and Escape Key Graphics' 3D maps can be rendered from different angles and zoom extents creating endless new possibilities. The 3D method can also provide a more realistic look than the vector method. In both cases buildings, paths and everything else in your map is like an object that can be moved, shrunk, deleted, etc, making revisions easy and quick. Expansion of your park, site, or facilities seldom means recreating your map from scratch.
Escape Key Graphics can create great maps for boat shows, towns and cities, campuses, hospitals, housing complexes or just about any other place. Escape Key Graphics can show how work flows through your factory, how an ecosystem works or produce any of a number of other map like visual solutions.
Projects and clients include: