Illustrated City Map - Tourist map of a town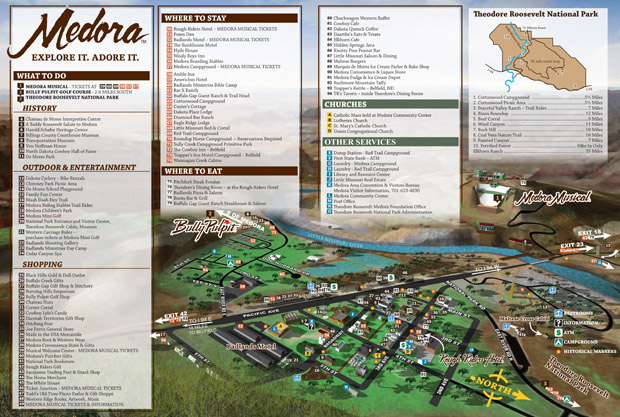 Illustrated City Map - I have just completed this illustrated map of Medora, North Dakota for the Theodore Roosevelt Medora Foundation and it was a real fun project. Medora is in the Badlands of North Dakota and offers lots of cowboy and old west themed entertainment to visitors. The Medora Musical is a particularly big draw. This map will help visitors to Medora find their way.
It was decided early on that my 3d modeling technique was more suitable than an isometric drawing for this project. The added versatility of the 3d method was particularly appealing for such a complex map. I haven't made many maps with hills in them and I took full advantage of that terrain feature to spice the image up. We considered a lot of angles of view (I tried out over 20), but in the end this one stood out. The skyline and foreground bluff were late additions, but worked out well.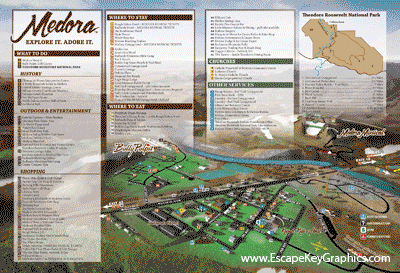 An animated gif showing some of the process. If you missed the beginning just wait.It will restart.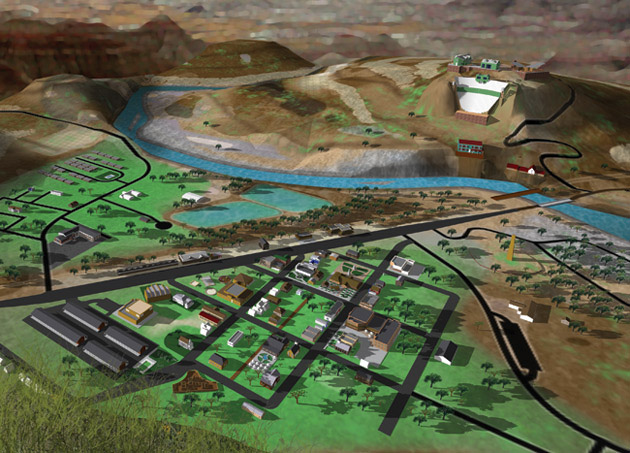 Illustration without the map key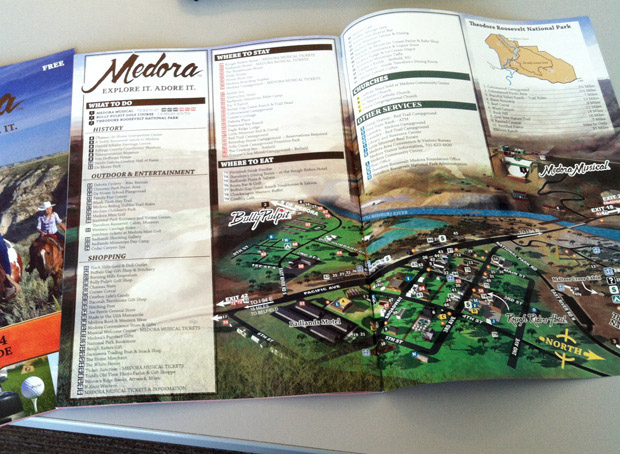 Printed map
---
Escape Key Graphics is based in South Florida but has clients worldwide. Contact me for a quote on your next project.
If you would like to see more about my background please visit my LinkedIn Profile.

TOWN AND CITY MAPS:
(and maps of similar areas)
PORTFOLIOS:
By Software Used:
By Application or Use:
By Method: