Custom Visitor Map - Boat Show Map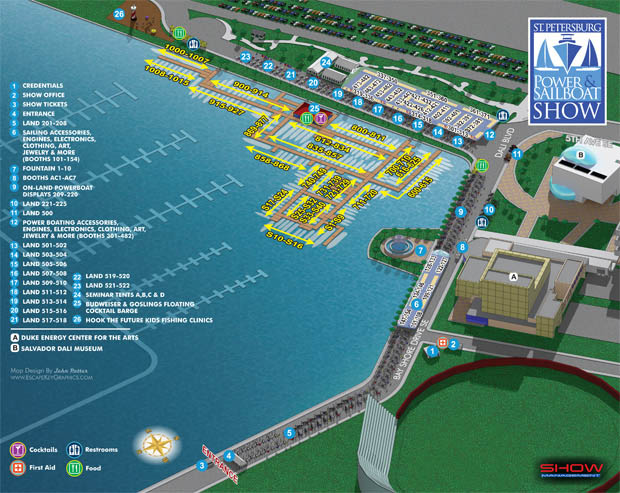 I just completed revisions to the St. Petersburg Power & Sailboat Show illustrated map for 2015. The show (and the map) extends a little further north this year. Learn more about the The 38th Annual St. Petersburg Power & Sailboat Show taking place from Thursday, Dec. 3 through Sunday, Dec. 6, 2015 in Saint Petersburg, FL on Show Management's website.
---
Escape Key Graphics can create great maps for boat shows, towns and cities, campuses, hospitals, housing complexes or just about any other place. Escape Key Graphics can show how work flows through your factory, how an ecosystem works or produce any of a number of other map like visual solutions.
If you need an illustrated map be sure to contact me.
Projects and clients include:

I have over twenty years of experience in illustration and graphics. Clients range across multiple industries, states and countries including large corporations and small businesses. Projects include illustration and design of maps, book covers, posters and more.