Resort Marina Map - Illustrated map revisions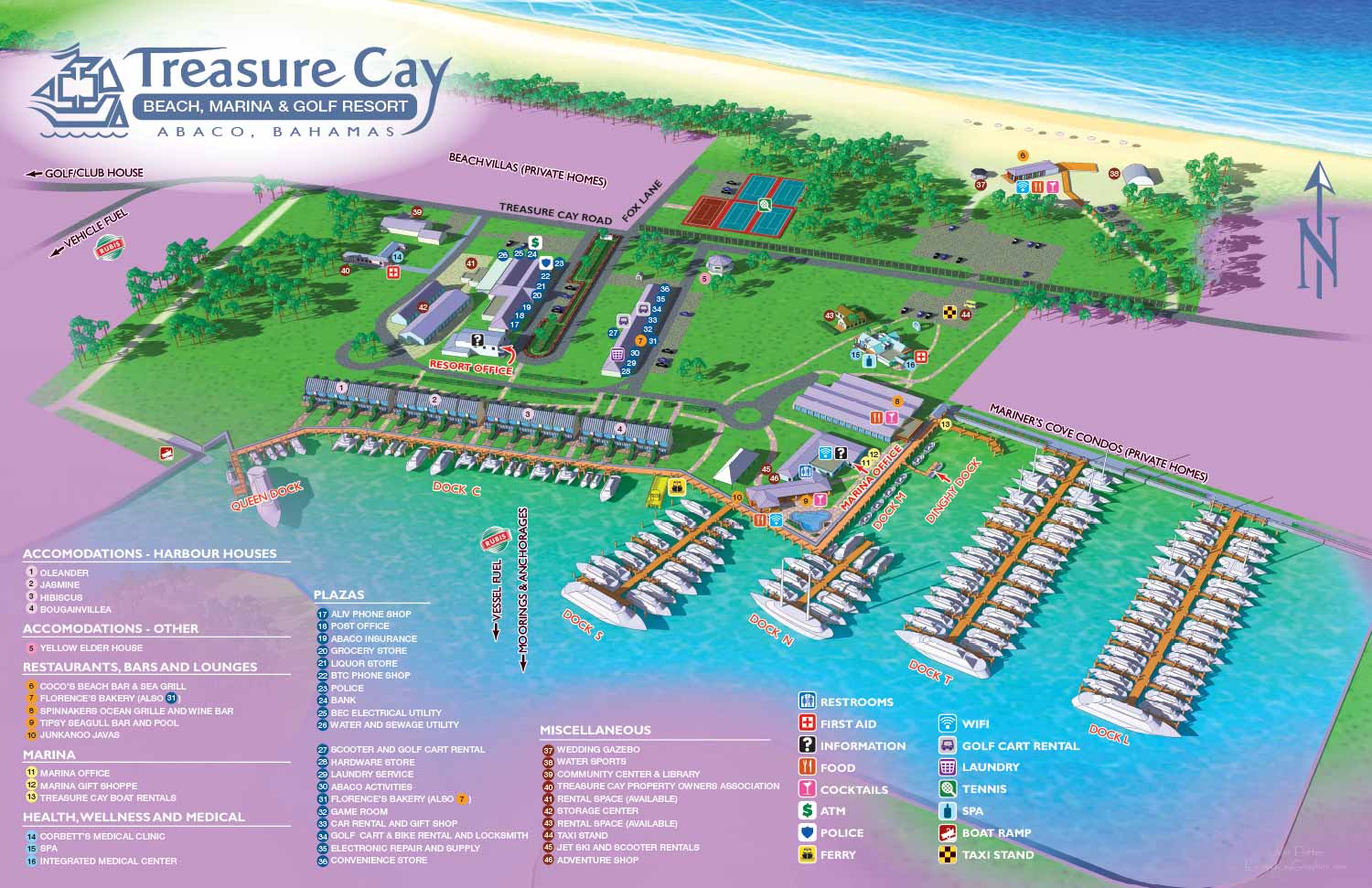 Resort Marina Map - I just made some revisions to the marina and resort maps of Treasure Cay Marina showing some dockage changes. They can now accommodate even more catamarans or other broad beamed vessels. If you missed it please check out the room diagrams I also made for the resort recently. If you plan to visit the resort always check their site (https://treasurecay.com/) to ensure you're seeing the latest maps and getting the latest information.
Also related: Overview Map | Marina Slip Map | Vacation Cottages Map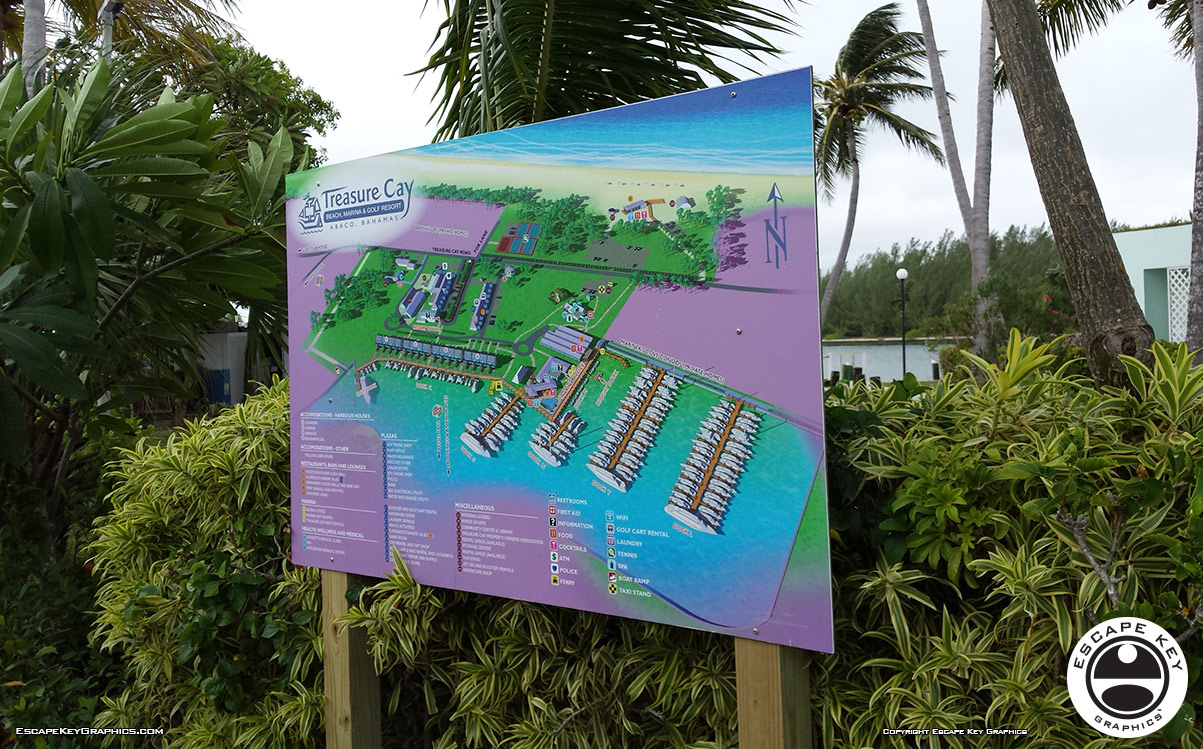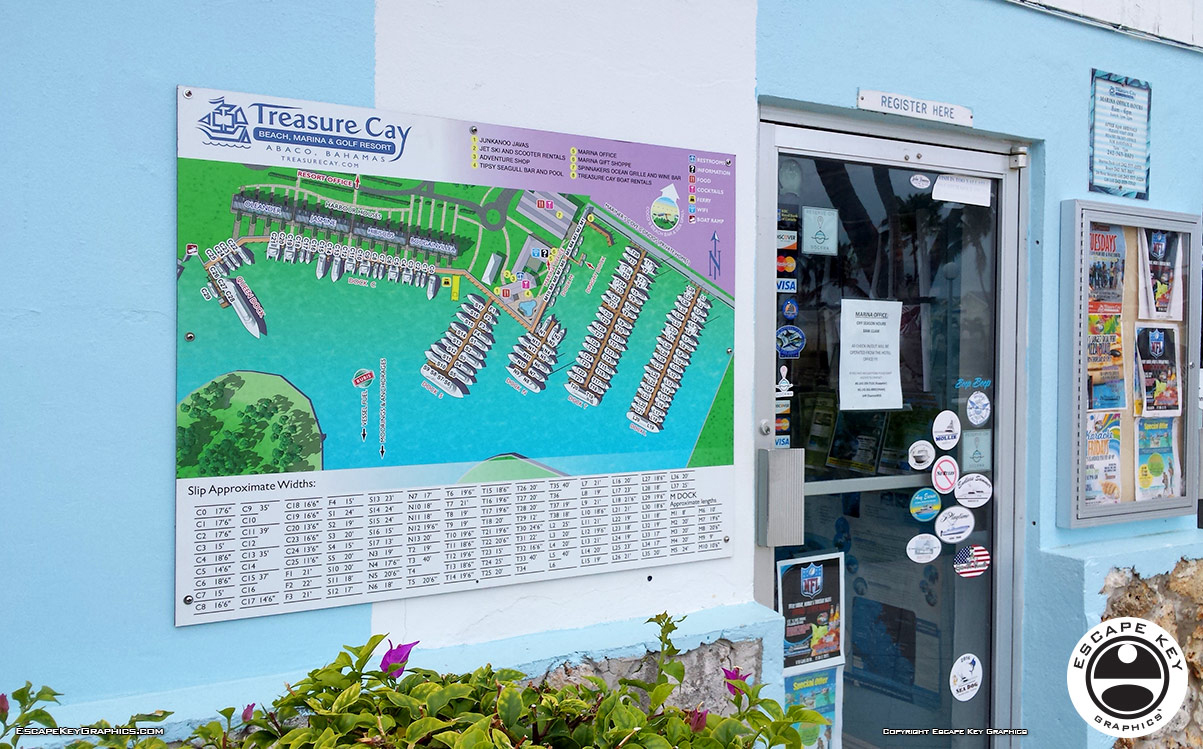 Also related:
Overview Map
|
Marina Slip Map
|
Vacation Cottages Map
---
Extra information:
---
Other marina related work includes...
---
Escape Key Graphics' vector based maps can be blown up to a poster of any size with little or no degradation and Escape Key Graphics' 3D maps can be rendered from different angles and zoom extents creating endless new possibilities. The 3D method can also provide a more realistic look than the vector method. In both cases buildings, paths and everything else in your map is like an object that can be moved, shrunk, deleted, etc, making revisions easy and quick. Expansion of your park, site, or facilities seldom means recreating your map from scratch.
Escape Key Graphics can create great maps for boat shows, towns and cities, campuses, hospitals, housing complexes or just about any other place. Escape Key Graphics can show how work flows through your factory, how an ecosystem works or produce any of a number of other map like visual solutions.
Other projects and clients include:
Boat shows Escape Key Graphics has designed maps for include: The Fort Lauderdale International Boat Show, The Newport International Boat Show, Yachts Miami Beach (formerly The Yacht and Brokerage Show In Miami Beach), The Panama International Boat Show, Strictly Sail Miami, The Palm Beach International Boat Show, The Saint Petersburg Power and Sailboat Show and more.
---
My name is John Potter and I work under the title Escape Key Graphics. I have over twenty years of experience in illustration and graphics. Clients range across multiple industries, states and countries including large corporations and small businesses. Projects include illustration and design of maps, book covers, posters and more.
Escape Key Graphics is based in South Florida but has clients worldwide.
If you would like to see more about my background please visit my LinkedIn Profile.